Mon, 18/06/2012 - 1:48pm
Hawaii, one of the most popular destinations in the USA is full of reasons to visit, from must see attractions to beautiful beaches!  Kim Payne from Premium Travel Wellington recently travelled here and shares her top 5 things to see and do in Hawaii.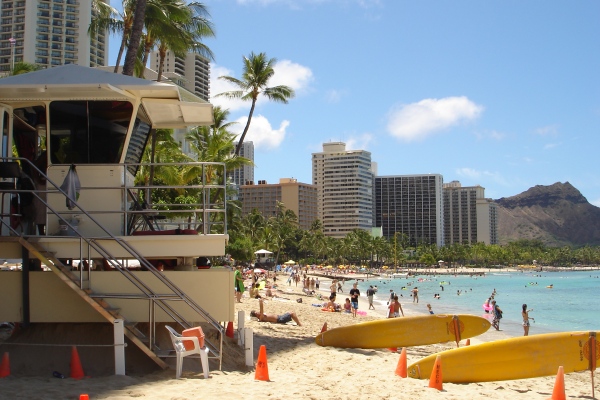 1. Hire a convertible and cruise scenic roads to check out the sights. Oahu is easy to drive around in, and if you pre-book your car from New Zealand it'll be cheaper.
2. Visit or stay at the beautiful Turtle Beach, found just North of Oahu. This is where the movie Forgetting Sarah Marshall was filmed and is a great relaxing spot away from all the hustle and bustle.
3. Buy some shortbread from the Honolulu Cookie Company. Each store has free samples.  My favourite is the Chocolate dipped macadamia!
4. Stock up on fresh fruit and vegetables at the Whole Foods Market supermarket. Pack a bag of goodies and have a picnic on the beach.
5) Learn to surf at Waikiki. There are lots of surf schools to choose from, and local surf legends to give you tips.
Looking for more infromation on Hawaii? or Cheap flights to Honolulu? Contact Premium Travel expert Kim Payne in our Premium Travel Wellington store or one of Flight Centre's 135 stores nationwide. Phone 0800 24 35 44.
Other Travel Articles You Might Like...