Wed, 13/11/2013 - 8:44pm
From city chic to family fun, Jessica Dropich from Flight Centre Auckland shares her top 6 hotels for a sensational Sydney holiday.
Novotel Sydney Darling Harbour
This hotel has some great facilities including a gym, tennis court, outdoor rooftop pool and a large outdoor area where the chefs come out and serve BBQ. There is also a kid's area in the restaurant where they can play while the adults talk. The restaurant itself has a good buffet breakfast with a fruit bar; Chinese and Indian options are available also.
There are 38 restaurants within the district as well so this is a very good location right in Darling Harbour.
The lobby has amazing views over the harbour and also has a small casino room in it. There is a Mac Corner where you can get half an hour's free internet. All rooms have queen beds, with the Harbour View rooms being the ones to book to see the fireworks every weekend at Darling Harbour.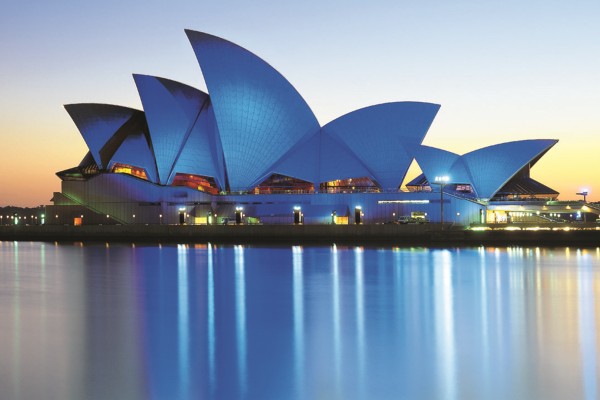 Mantra on Kent
A very modern, clean feel and large rooms mean I would definitely recommend this Sydney hotel. Everything is very new and fits well together; the rooms are all themed perfectly with bright greens, blacks and whites.
Kent Street is a very quiet location, so it's perfect for those wanting to relax but still being able to walk to the heart of Darling Harbour. Guests have access to the gym, pool and spa area of the Mantra hotel on Bond Street.
Parkroyal Darling Harbour
This hotel has a beautiful brand new lobby area as part of a $20 million refurbishment. There are 340 rooms, and if you book into club rooms you'll get access to the club lounge where they have amazing views over Darling Harbour and where both breakfast is served as well as drinks and canapes throughout the night. On-site are gym facilities but no pool.
Harbour Rocks Hotel
A very rustic heritage building built in 1887, this hotel is full of character in a perfect location. A boutique hotel with only a few rooms, they have kept a lot of the history and original feel to the hotel.
It includes Eric's Bar and Scarlett's Restaurant after the heart-breaking love story of the hotel, which guests can learn while staying. The rooms have a large loft feel with high ceilings and dark furnishing. The library in the lobby has a nice seating area, plus there's a gym and a beautiful outside terrace overlooking Nurse's Walk.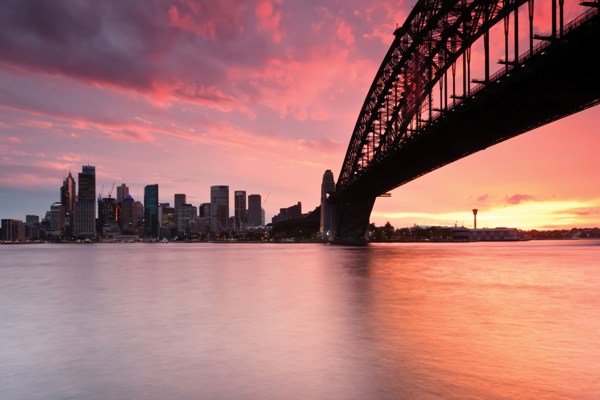 Shangri-La Hotel
This very grand old style 5* hotel in the Rocks area features an amazing bar and restaurant area with expansive views. There is complimentary internet throughout the hotel, which is rare in Sydney.
The top floor houses a bar and restaurant with spectacular views over Sydney Harbour, amazing at night with all the city lights. There's also a hair salon, beauty club, gym and day spa onsite.
Rooms have padded windowsills so you can sit with a glass of wine and 'people watch' from your room. The suites include a bath by a window, perfect for relaxing after a long day.
QT
Very art deco, unique and trendy hotel in the perfect central location with Westfield right at your doorstep, Davey Jones up the road and a 7 minute walk to Darling Harbour. Every detail has been looked into to make guests' stay very unique. Families could stay here happily however the hotel's chic, sexy feel is probably best for couples on a weekend escape.
The QT Gel bed is unique to QT, and like everything in your room it can be purchased. Rooms are super quiet due to double glazing on windows. The restaurant serves amazing food with excellent service; the nice a la carte menu features organic food, fresh juice and yummy options.
Need more information on a Sydney holiday? Contact a Flight Centre travel expert - 135 stores nationwide. Phone 0800 24 35 44.
Other Travel Articles You Might Like...