Thu, 12/07/2012 - 4:47pm
Ever wondered what to do once you arrive in Edinburgh? Emma Livesey from our Royal Oak store shares some Top Tips with us when visiting this popular UK city.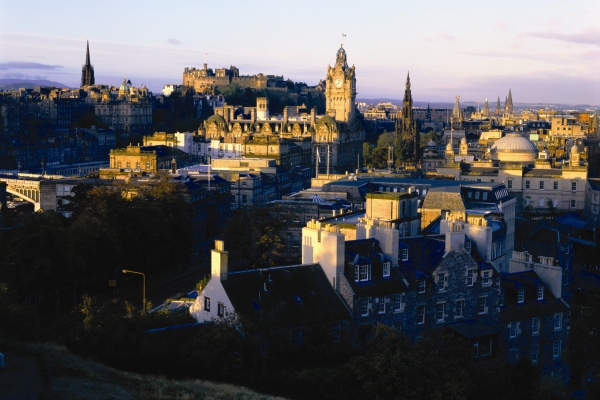 Stay in the Old Quarter for at least two nights. The magic of Edinburgh, as it once was, lies here. The streets are still paved with cobbled stones and the buildings transcend a time that no longer exists. The cultural feast of the majestic castle and the stunning architecture of the antique cathedral are sure to feed even the hungriest of historical enthusiasts.
The Golden Mile is a who's who of historical figures and Scottish lineage that is not only a fantastic way to get to know Scotland as it once lived and breathed, but also gives you a chance to discover some hidden treasures tucked away in the side street passages. It is very easy to navigate and there is plenty to take in and soak up.
If you have to see any monument in Edinburgh, let it be the Castle. It is the very pinnacle of the Royal Mile and quite rightly so. It echoes with prominence and majesty from the hill on which it is seated, high above the city itself. The views are breathtaking and the head set tour around the entire grounds is worth it's weight in gold. You won't be short of stories to share about this historical landmark.
The Modern Quarter of Edinburgh is still filled with buildings from centuries gone by, yet the beauty of the city lies in the nestling of shops, pubs and restaurants within these exquisite pieces of history. Make a point to stop for afternoon tea, a pre-dinner drink or an evening meal at The Dome. A striking  building that has been renovated from a magnificent stone bank into a stunning restaurant and bar. It is especially magical at christmas, with a 30ft Christmas tree twinkling high in stature above the bar.
Shopping is abundant wherever you go. Trinkets and tartan adorn most shop fronts and the old scottish 'sweet' (lolly) shops are not to be missed. Fudge is deliciously creamy and well worth the splurge. Whiskey is also abundant as the scots are quite liberal with their alcoholic tipple. Be brave and grab a 'miniature' to see what all the fuss is about (definitely recommended if visiting in winter!).
Other Travel Articles You Might Like...