Tropical North Queensland - Perfect For Your Next Australia Holiday
Wed, 12/12/2012 - 8:17pm
Sara from Flight Centre Mosgiel was lucky enough to escape to Cairns earlier this year. She shares with us the highlights of her trip, her favourite places to visit and stay .
We arrived in Cairns to very hot weather – clearly I was not used to it, but what a great way to begin my Australia holiday! Once we got our rentals car organised, we were off. It was an easy drive north towards Tropical North Queensland.  I highly recommend that visitors to Cairns hire a car as it was very easy to get around, and as there is pretty much one road north it's very easy to negotiate.
If you want a bit of space and time to yourself then The Lakes Resort is perfect. I thought this property was really well set out - almost like a small village. There are 4 pools and BBQ areas for guests, free parking and all apartments are soundproofed so there's no noise from the neighbours. They have bike hire available so you can explore yourself, or if shopping is more your thing, there is a free shuttle to the centre of Cairns.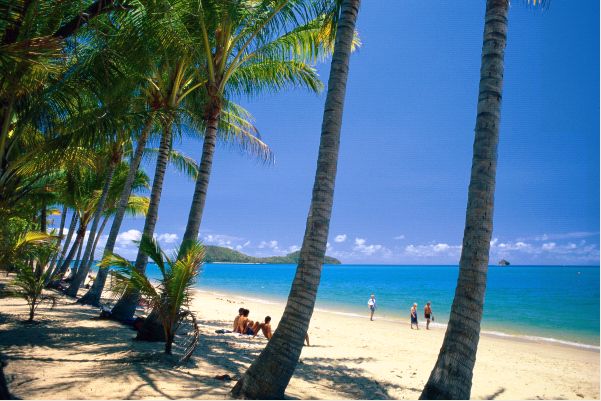 For those on a smaller budget, Discovery Cairns is a great 3 ½ star place to stay. Its still fairly centrally located as most things in Cairns are pretty easy to find. With over 40 rooms and an onsite Vietnamese restaurant that is pretty popular with locals and guest, you will have no trouble finding something to fill you up after a day exploring Cairns. For those who just want to sit back and relax, you can choose from two different pools to cool off in after soaking up the sun.
The Kuranda Rail and Skyrail is a great thing to do in Cairns, where you can experience the Queensland rainforest. We were picked up by Downunder Tours and after we'd collected everyone from their respective properties it was off to Freshwater Station. On the way the bus driver explained a few things about the train and Skyrail, namely where to go and places we'd see on the way. I would recommend taking the train up the hill and Skyrail down. The journey through the rainforest was very enjoyable; there is a commentary on the way so you can hear about the building of the railway.
When we got to Kuranda we had a quick wander around and decided it was lunch time. The Kuranda Hotel on the corner has fabulous fresh food, at really good prices and we were amazed at how quickly it arrived. They had our table of eight out no more than 15 minutes after we ordered – impressive! After a walk around the markets and an ice cream stop, we decided to head back to Cairns via the Skyrail - what an amazing view!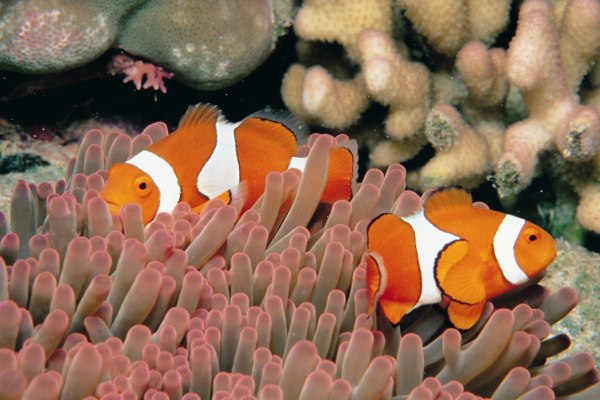 Flames of the Forest is a fabulous place to go for dinner - this is a dinner experience set out in the forest. They have built a huge permanent tent with flames burning in the forest and along the path in; there's even flames across the road as you go in. During the week dinner is a shared platter arrangement where everyone helps themselves and are entertained by a couple of local Aborigine brothers who tell their peoples' stories and songs. On Saturday nights the dinner is a la carte and there is someone playing guitar, which was equally good.
The Quicksilver Outer Barrier Reef Day Tour is a must for anyone visiting this area. It was the highlight of my trip. We headed out to the reef in the morning from Port Douglas, it was quite rocky on the way out but when we got there it was pretty calm. We got straight into the water and took a guided snorkel with Amy, one of the Marine Biologists. It was pretty interesting as she showed us different corals and fish. She had one fish that will play fetch with her after she steals a bit of its coral. We did find Nemo swimming about in an anemone. I also made sure I got in the semi-submersible boat so I could see the reef below; we also managed to see a green sea turtle.
For something to do in Port Douglas, why not visit Hartley's Crocodile Adventures, it is a really great family day out. They have a crocodile farm and have tours so you can see how they farm the crocodiles. There are also a variety of other Australian animals there like Cassowaries, Koalas, and Wallabies. Hartley's also have a lagoon which they run boat trips on; and if you are brave enough, you can see the crocodiles up close and watch them being fed!
Need more information on holidays in Tropical North Queensland? Contact a Flight Centre travel expert - 135 stores nationwide. Phone 0800 24 35 44.
Other Travel Articles You Might Like...