The Best of Santiago: What not to miss in Chile's capital
Tue, 30/08/2016 - 4:02pm
With a striking European ambience, Santiago has plenty of surprising reasons to replace a long haul flight to Europe with a shorter 11-hour hop to Chile. If you're travelling on to other parts of South America, here's how to make the most of the city.
Santiago, Chile. Photo: iStock
Museo Chileno De Arte Precolombino
Santiago's Museum of Pre-Columbian Art is an essential first stop if you're heading further north to explore the Inca heritage of Machu Picchu in Peru. The museum's collection includes centuries-old art from Mexico to Patagonia, and an array of Andean textiles as sophisticated as any finely crafted Oriental carpets.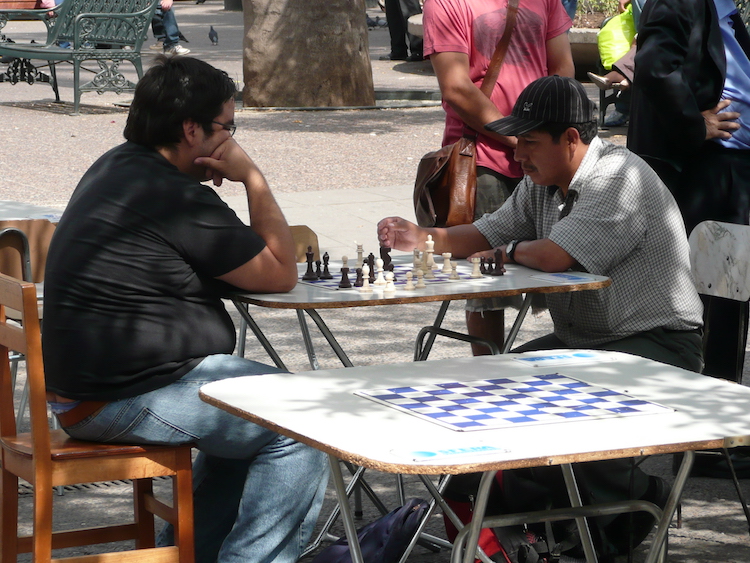 Chess players on the Plaza de Armas. Photo: Brett Atkinson.
Plaza De Armas
The wide expanse of Santiago's historical and geographical centre dates from 1541 when Pedro de Valdivia founded the city. He's still looking on atop his bronze horse, but now the architecture of heritage villas and the Cathedral De Santiago is partnered by alfresco cafes and bold skyscrapers. Traditional Santiago remains refreshingly intact though with shoeshine stalls, art displays and impromptu games of chess.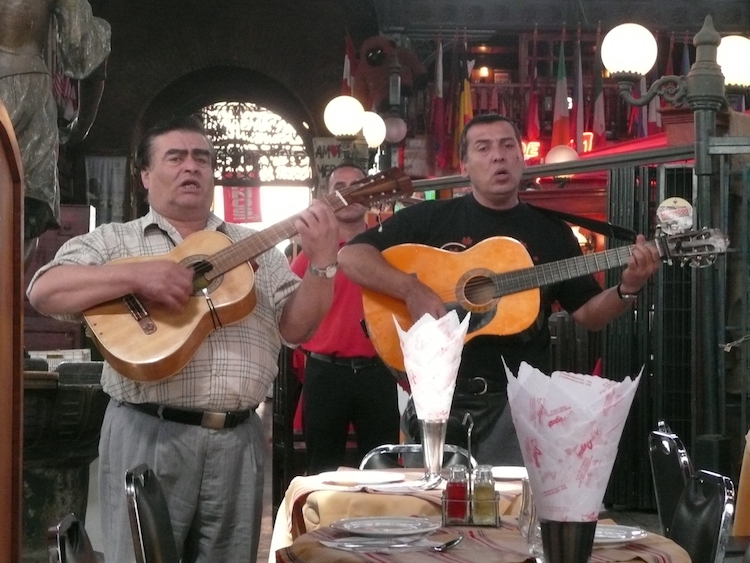 Musicians at the Mercado Central. Photo: Brett Atkinson.
Mercado Central
Chile's incredibly long coastline ensures a varied supply of seafood, and the best place to sample the Pacific's bounty is at Santiago's Central Market. Take a seat under the market's elegant Victorian wrought iron arches, and make the easiest decision first by ordering one of Chile's signature Pisco Sour cocktails. With a soundtrack of melancholy guitar ballads from strolling musicians, then settle into the important task of choosing between King crabs, scallops with parmesan cheese, or octopus in garlic.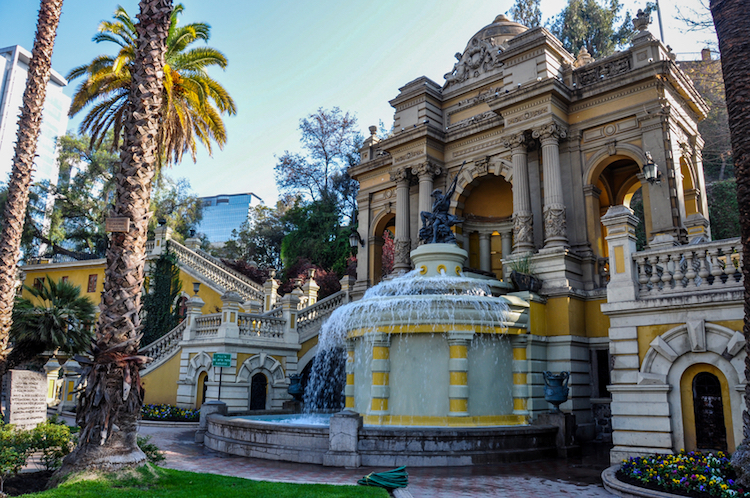 Cerro Santa Lucia, Santiago. Photo: iStock
Cerro San Cristobal and Cerro Santa Lucia
Flat and sprawling Santiago is located in a natural basin beneath the Andes and the only two hills of note are Cerro San Cristobal and Cerro Santa Lucia. Topped by a statue of Christ the Redeemer that's more compact and subtle than the statue atop Rio De Janeiro's Sugarloaf, San Cristobal is a wooded parkland with a great view of the enclave of skyscrapers that locals have dubbed "Sanhattan". Tiny Cerro Santa Lucia is firmly wedged in downtown and is adorned with ornate fountains, plazas and stairways.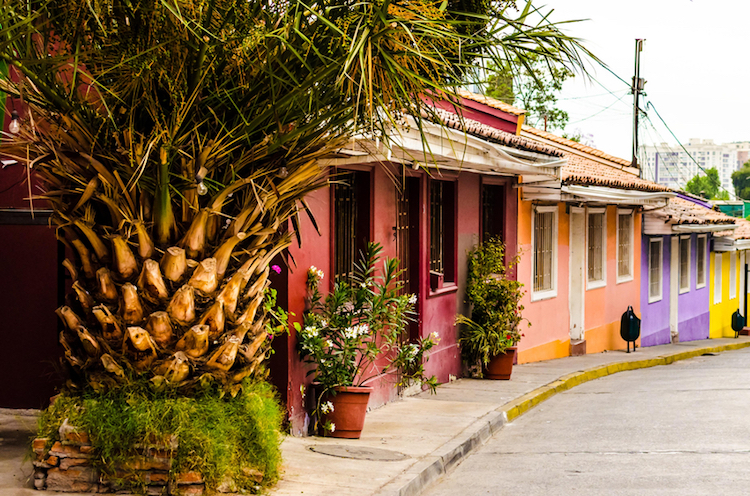 Colourful houses in Barrio Bellavista. Photo: iStock
Barrio Bellavista
Barrio Bellavista is traditionally Santiago's most bohemian neighbourhood, and the area's bars, restaurants and boutique hotels reinforce an arty vibe. Peumayen Ancestral Food harnesses traditional indigenous Chilean ingredients across one of Santiago's most innovative menus, and the nearby Venezia Cafe was a favourite of Nobel Prize-winning poet Pablo Neruda. His former residence of La Chascona is now a museum, and slyly concealed in the verdant folds of Cerro Cristobal, it's a memory-packed homage to a life incredibly well lived.
Barrio Brasil
Welcome to Santiago's eating and drinking hotspot. Barrio Brasil's (undeserved) reputation as an unsafe area after dark has been trumped by its emergence as the city's hub for atmospheric corner bars and intimate restaurants. Las Vacas Gordas ("The Fat Cows") is full of friendly locals and is the perfect South American steak and seafood bistro you've dreamed about.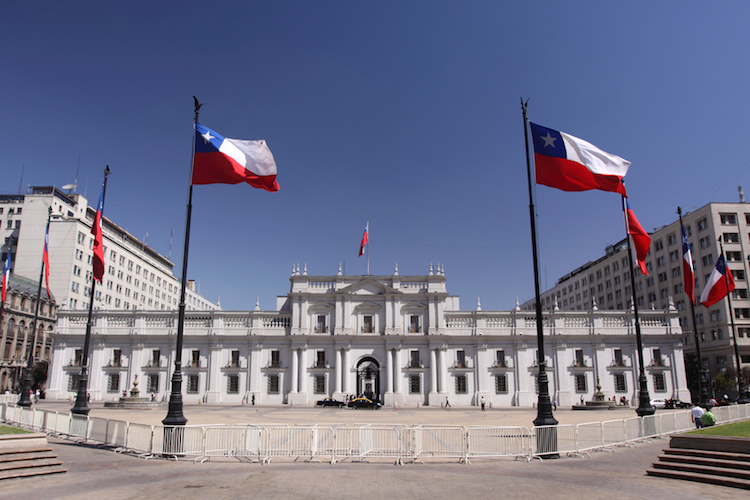 La Moneda, Santiago. Photo: iStock
La Moneda
Santiago's Presidential Palace is steeped in history from its original role as Chile's Mint to the tragic days of September 11, 1973 when Chile's Socialist President Salvador Allende allegedly killed himself while the palace was being bombed during General Pinochet's US-backed military coup. Every second day at 10am the Changing of the Guard now takes place. Full of pomp, circumstance, brass bands, and damn fine tailoring, it's a stirring reminder of Chile's significant Spanish and German heritage.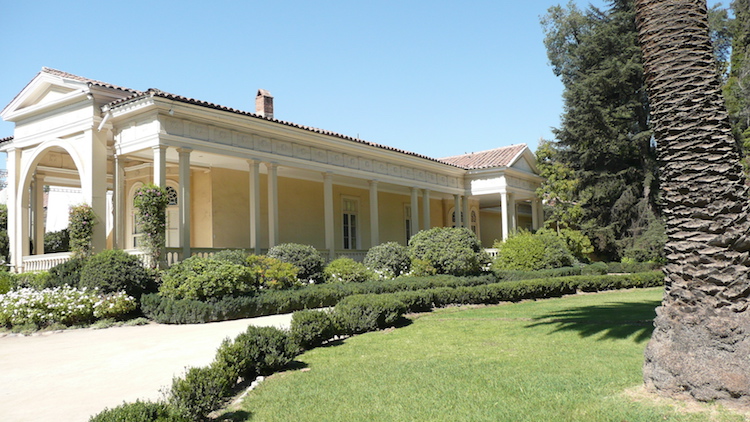 The Concho y Toro Winery. Photo: Brett Atkinson
Concho y Toro Winery
Easy day trips from Santiago include the vineyards of the Casablanca and Maipu valleys. A popular afternoon excursion is to the Concho y Toro winery on the outskirts of the city. Established in1883, Chile's oldest winery is set amidst 57 manicured acres and effortlessly recreates a French ambience. World-class wines like Concho y Toro's acclaimed Don Melchor Cabernet Sauvignon are another good reason to reconsider that 24-hour long haul to Europe!
Other Travel Articles You Might Like...