Mon, 15/07/2019 - 10:24am
As a country almost the size of the entire continent of Europe, it's hardly surprising that Brazil has plenty of beautiful places. But what's really remarkable is the diversity of its sights, from jaw-dropping urban architecture to awe-inspiring natural wonders. Narrowing them down to just 10 is almost impossible, but if we had to pick, these are our favourites.
Christ the Redeemer, Rio de Janeiro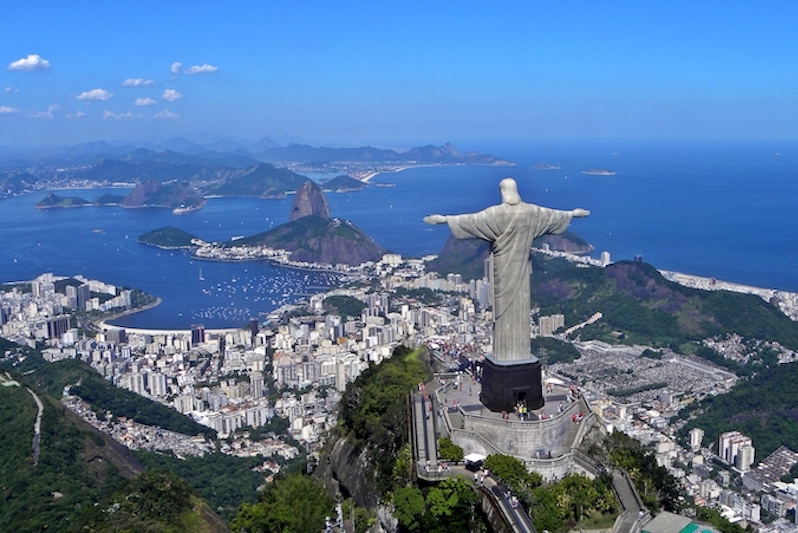 Christ the Redeemer overlooking Rio de Janeiro. Photo: Creative Commons
It's not just the global symbol of Brazil – it's an astounding human achievement. Built in 1922, the statue of Christ with his arms outstretched sits atop the Corcovado Mountain overlooking Rio de Janeiro. It stands 30 metres tall with an arm span of 28 metres, and is visible from much of the city, but if you're like most visitors you'll want to see 'Cristo Redentor' up close. Transport options to the summit include shuttle vans, riding the mountainside train, and hiking the well-marked trail – it'll take around 90 minutes (bring water!).
Sugarloaf Mountain, Rio de Janeiro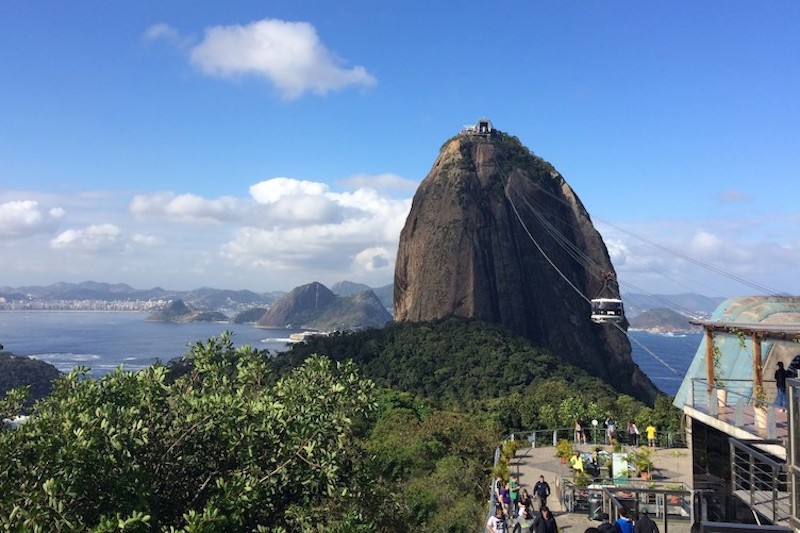 Sugar Loaf Mountain, Rio de Janeiro. Photo: Pxhere
Nearly as famous as Christ the Redeemer is the curiously shaped Sugar Loaf Mountain, or Pao de Acucar. With similarly astonishing views, this bare granite monolith is also a must-visit – easily achieved thanks to a regular cable car service to the summit.
Copacabana Beach, Rio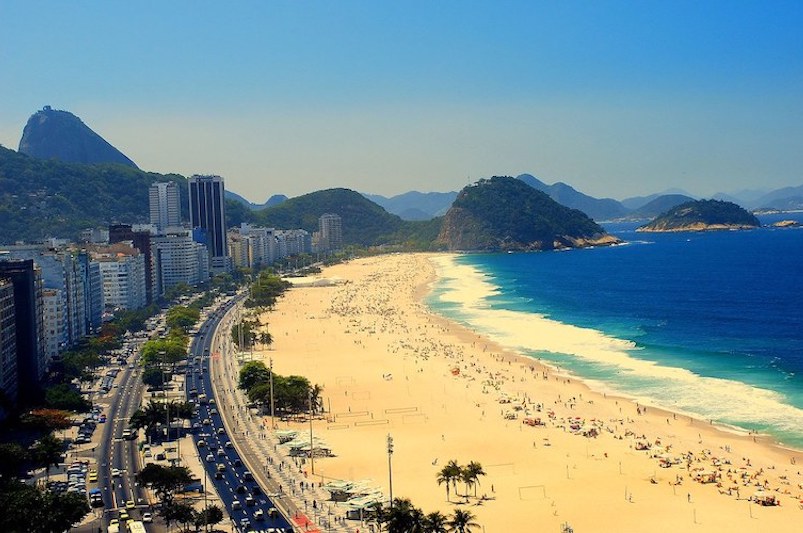 Copacabana Beach, Rio de Janeiro. Photo: miguelangelpulidoj/CC-BY 2.0
There are many famous beaches in the world, but few are as iconic as Copacabana, the gorgeous sweep of white sand running along Rio de Janeiro's east coast. At 4km, it's longer than Waikiki in Hawaii, and walking the entire length is thirsty work: stop at a beachside bar for a glass of chopp (draught beer) or flag down a coconut vendor for some super-refreshing agua de coco (coconut water).
Iguaçu Falls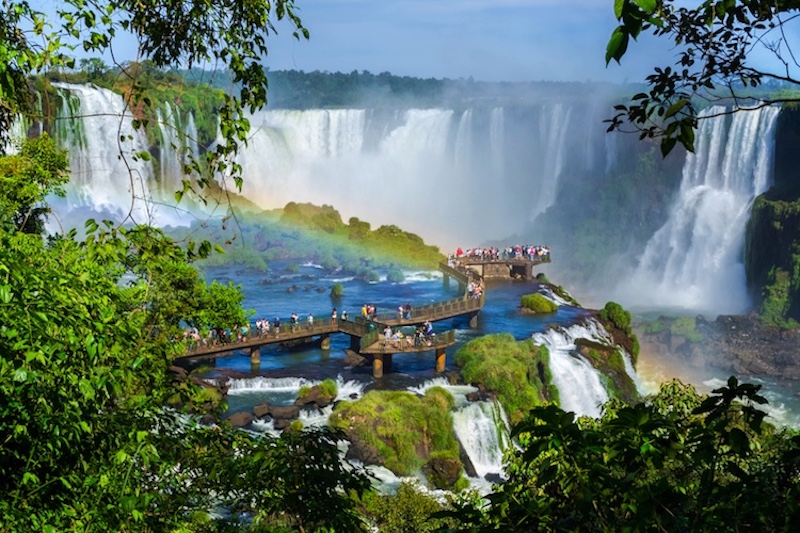 The Iguaçu Falls. Photo: iStock
They're the world's largest waterfalls (yes, waterfalls, plural – depending on the season, there's between 150 and 300 of them), with only the Victoria Falls in Africa coming close in terms of size and volume. Iguaçu straddles the Brazil-Argentina border, and though just 20% of its landmass is located in Brazil, the views on the Brazilian side are widely considered the more spectacular.
The Pantanal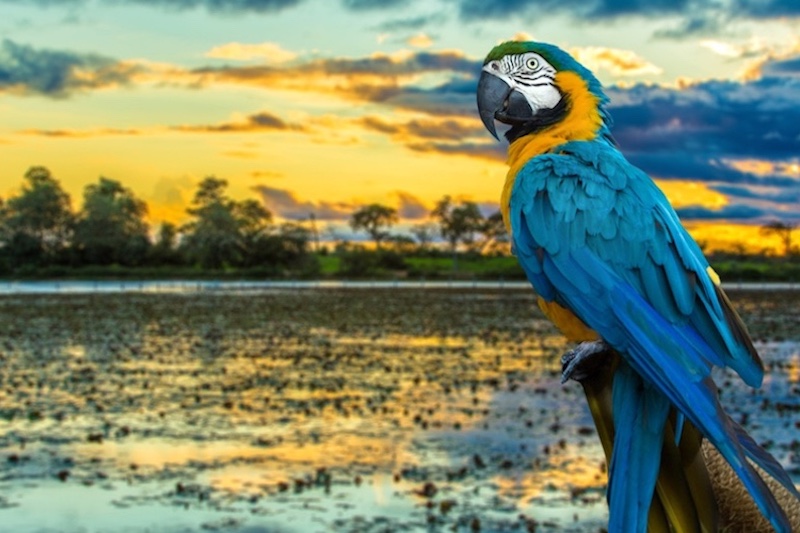 The Pantanal, Brazil. Photo: iStock
If it's animals you want to see on your trip to Brazil, head to the Pantanal in the west of the country. A trip to these vast tropical wetlands – the largest on earth – is likely to feature mammals like jaguars, tapirs and capybaras; rainbow-coloured flocks of macaws and toucans; and aquatic beasts including caiman alligators and giant river otters.
The Amazon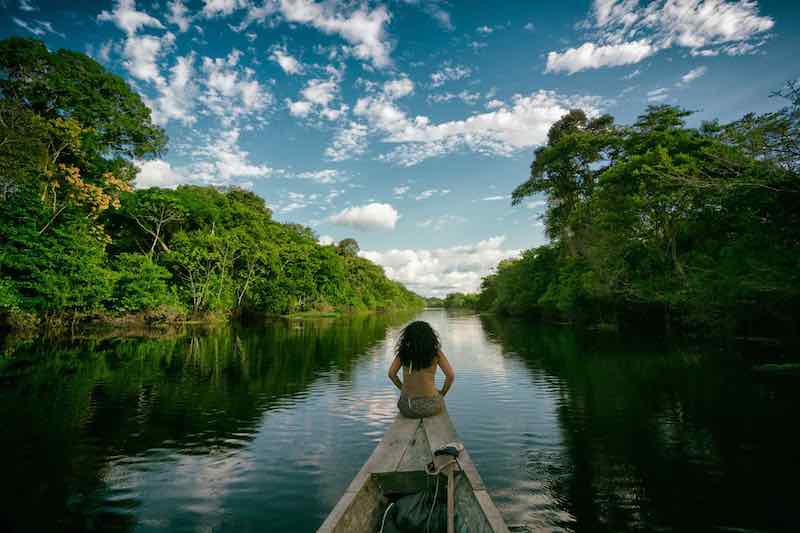 The Amazon River. Photo: Getty Images
The 6,400km Amazon is the world's greatest river, and its surrounding basin is the most diverse place on earth, home to a full one-third of all species, anywhere. While you might not see animals at every turn – shy wildlife is the downside of jungle exploration – a journey through the Amazon is still a magical experience. From Manaus, the biggest city in the Amazon basin, visitors depart on sleep-aboard riverboat cruises or transfer to a 'jungle lodge' for excursions including day hikes, kayaking trips, and nights sleeping in the rainforest under the stars.
Brasilia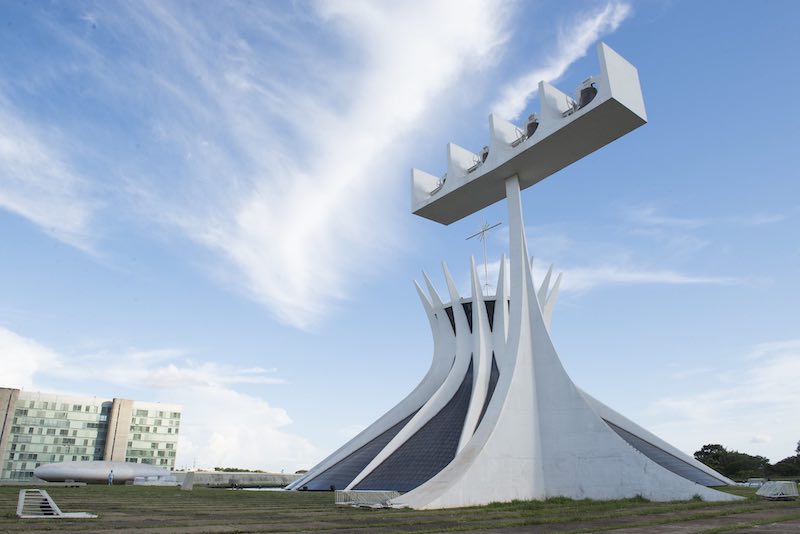 Brasilia Cathedral, designed by Oscar Niemeyer. Photo: Leonardo Sá/Agência Senado/CC-BY 2.0
Built from scratch in just four years from 1956 to 1960, Brazil's capital city is a bucket-list destination for any fan of contemporary architecture. Brasilia is laid out in the shape of a bird, with wide boulevards lined with imposing modernist buildings (all designed by one man, the famed Brazilian architect Oscar Niemeyer) in the bird's 'body', and residential zones located on the 'wings' on either side.
Pernambuco beaches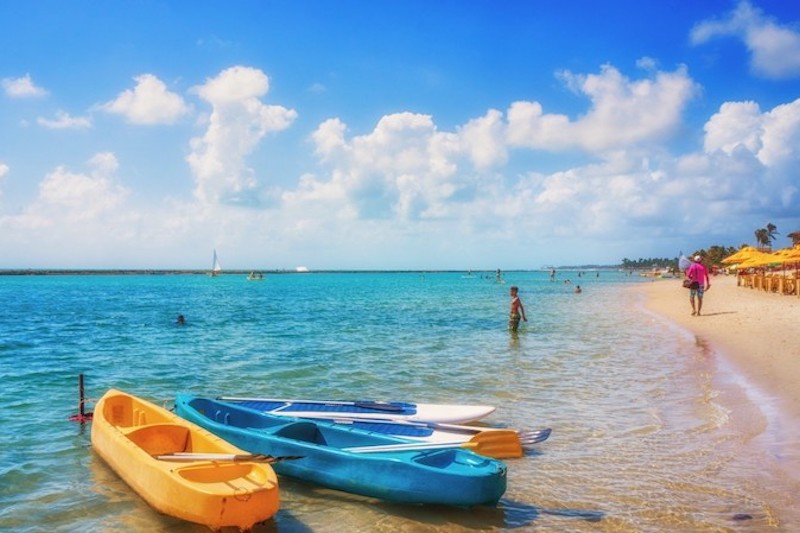 Porto de Galinhas, Pernambuco, Brazil. Photo: Pxhere
There are great beaches all along Brazil's seemingly neverending coastline, but most Brazilians agree that the best of all are on the northeast coast. Around an hour's drive south of the city of Recife, the beaches of Pernambuco – including laidback but tourist-friendly Porto de Galinhas, the private (but worth the entrance fee) Praia dos Carneiros, and the spectacular Praia de Sancho (accessible only by boat or via cliff-face ladder) – are as idyllic as any tropical getaway on earth.
Salvador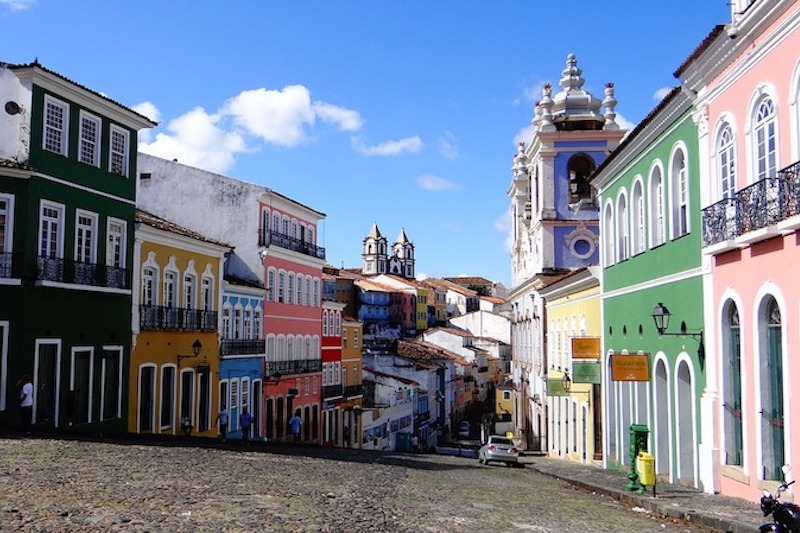 Colonial buildings in Salvador, Brazil. Photo: Pxhere
Founded in 1549, Salvador – the coastal capital of the northeastern state of Bahia – is one of the oldest colonial cities in all of South America. It's also the heart of the country's Afro-Brazilian community, adding a uniquely vibrant layer to Brazil's famously energetic city life. You'll find gorgeous, brightly coloured colonial buildings all over Salvador, but the biggest concentration are in the historical centre, Pelourinho.
Lençois Maranhenses National Park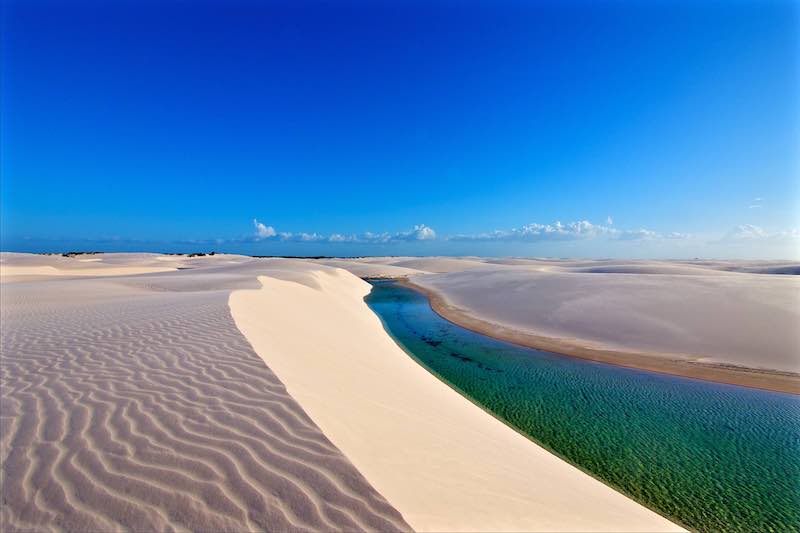 Lençóis Maranhenses National Park. Photo: Getty Images
In a remote part of the northern state of Maranhão is one of the most spectacular places in the entire country. Lençois Maranhenses – literally 'the bedsheets of Maranhão' – is a vast series of blindingly white sand dunes, dotted at certain times of the year with clear blue rainwater pools. On a vist there you'll walk across wave after wave of soft white sand, feeling like you're on the face of another planet, before finding yourself at the edge of a crystalline, perfectly azure pool. Dive in.
Other Travel Articles You Might Like...