Mon, 10/06/2019 - 3:51pm
Could there be anything more blissful than waking up to the sound of waves lapping against long stretches of white sandy beaches? A tour of the Mexican Riviera by cruise is a once-in-a-lifetime experience, one that will give you stories that will last forever. By Simon Day.
While many imagine a trip to Mexico as stumbling between tequila bars and lazy days on stunning beaches, a cruise is a way that you can see it all and compromise nothing. You don't have to commit to one location and instead can see more than you ever could by land.
Why Mexico? Why not! With its beautifully diverse landscapes – exquisite beaches, mountains, jungles and deserts, ancient ruins – Mexico is a thousand destinations in one. With Fly, Stay & Cruise packages providing you with everything you need, your only job will be to relax.
Your first destination, Cabo San Lucas, is world-renowned. This resort city in the Baja California Peninsula is one of Mexico's highlights. Grab a cocktail at one of the beautiful beachfront bars and soak in the atmosphere. This is where the stars come to relax!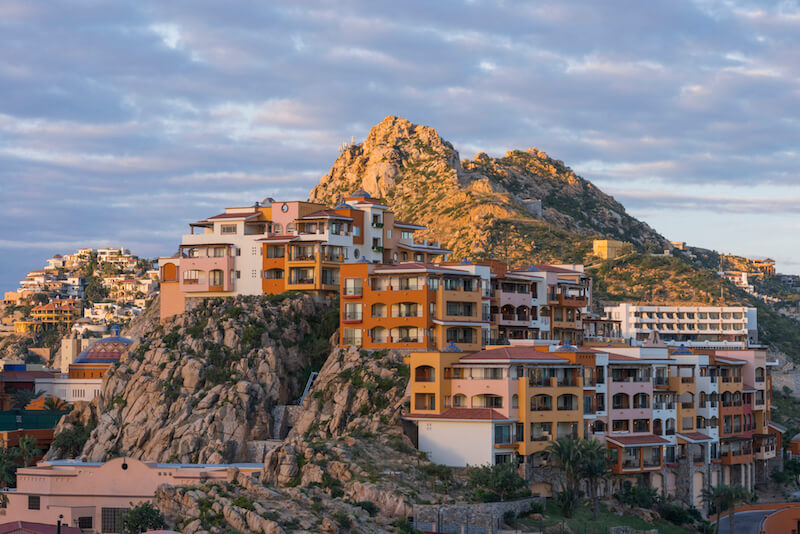 There's many adventures to be had in Cabo San Lucas in the water and on the land (Photo: Getty Images).
Head into the stunning waters of the El Arco de Cabo San Lucas and you'll find the world's best scuba-diving. Your shore tours can take you to the best spots from The Los Cabos Corridor, to cultural adventures, and even archaeological excavation sites.
When you get back on board your cruise, keep an eye out for pods of whales. They travel with their calves in the pristine warm Gulf of California waters – a 6000-mile migration from Alaska and Siberia that has to be seen to be believed.
And if you think watching whales with a glass of wine in your hand is perfection – wait till you see Mazatlan. This beautiful resort town is home to the Basilica of the Immaculate Conception and the 19th century Teatro Angela Peralta. It also has a fascinating history, founded by an army of Spaniards, indigenous settlers and German immigrants.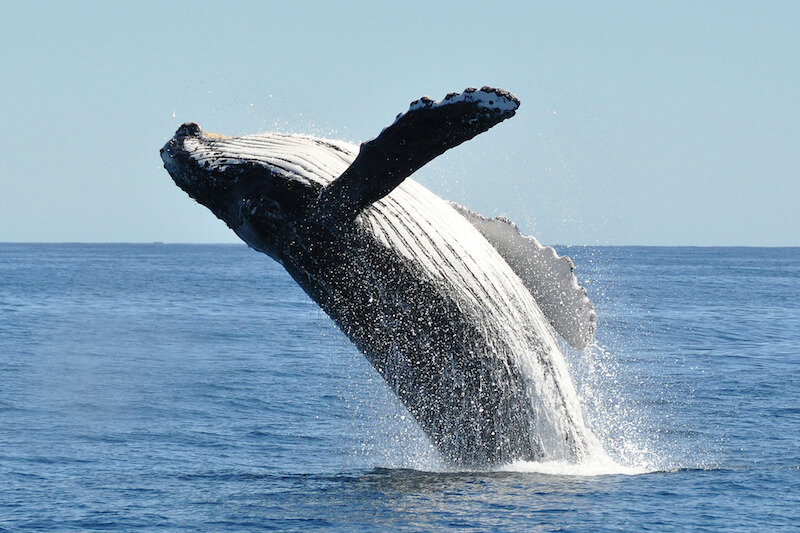 Keep your eyes open for whales (Photo: Getty Images).
Mazatlan is also known as the shrimp capital of the region, you can enjoy a range of fresh seafood from ceviché to traditional smoked marlin. Take a trip to Deer Island for kayaking and snorkelling or just a nice gentle swim in the sun, or Playa Olas Atlas to check out the surfers.
For a slower pace, a shore tour to Mazatlan Aquarium will show you all of the incredible marine life. It's known as one of the most complete aquariums and the best of its kind in Latin America. Afterward you can tour the beautiful gardens – there's a great cactus section!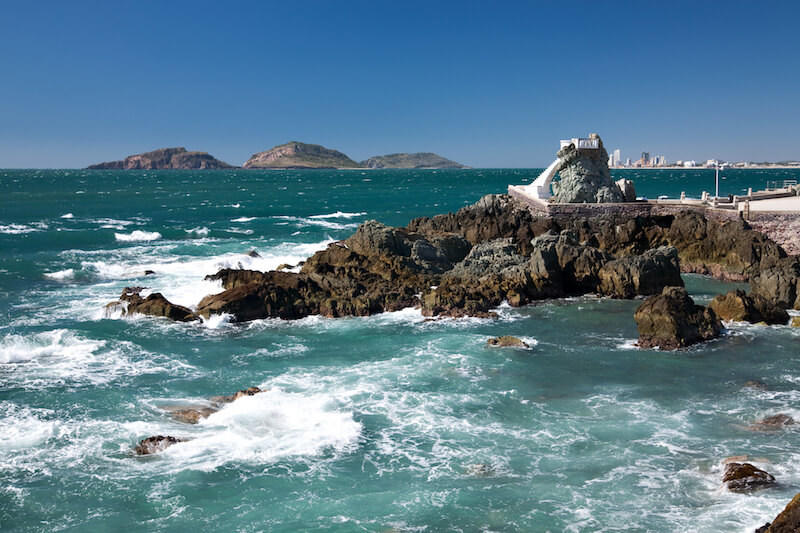 The wild beaches of Mazatlan (Photo: Getty Images).
If you feel like partying after all that relaxing, Puerto Vallarta is your perfect next stop. The nightlife of this resort town on the Pacific Ocean's Bahia de Banderas is like nothing on Earth. The locals call it PV, you might know it as the place Elizabeth Taylor had an affair with Richard Burton. It isn't just a party town though, it's also known as la ciudad mas amigable del mundo – the friendliest city in the world – with a friendly, inclusive gay scene.
During the day you can cool off in those crystal waters – if you want to try something new they have boat-pulled paragliding just outside your port. A little further out and there's the Ixtapa Archaeological Zone or even a crocodile farm! Don't be afraid of the name, Playa Los Muertos or 'The Beach of the Dead' is the city's largest public beach and is an absolute must-see.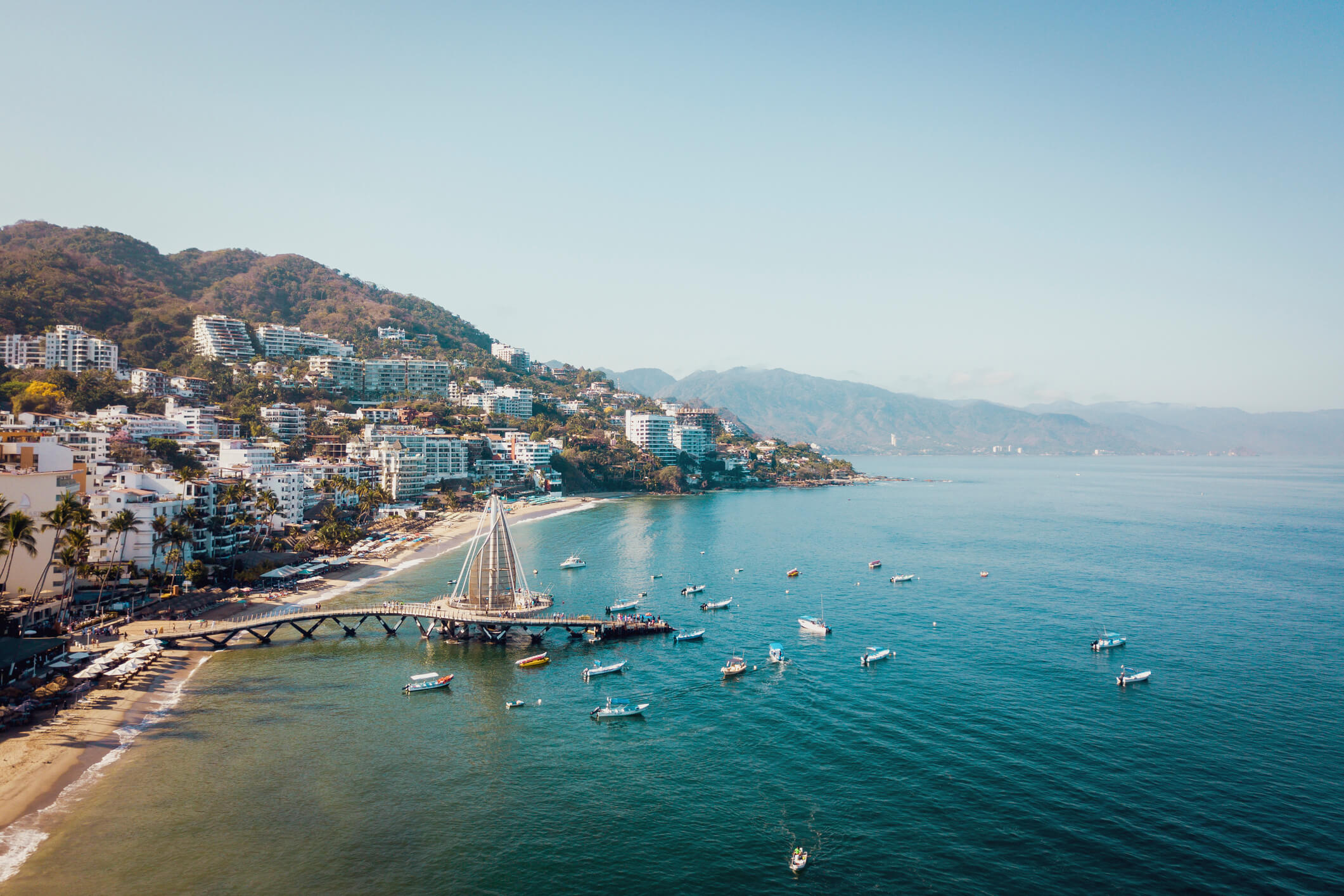 Playa Los Muertos is the city's largest public beach and must be visited (Photo: Getty Images).
Saying farewell to Mexico is hard, but arriving at famous Long Beach, California is a good way to soften the blow. The Port of Long Beach is the second busiest container port in the United States – coming home is a sight to behold in itself.
Long Beach boasts the Long Beach Museum of Art if you're after culture – it's also known for its incredible street art. The home of Snoop Dogg and Sublime, it's also home to a bunch of amazing music festivals including the Long Beach Blues Festival.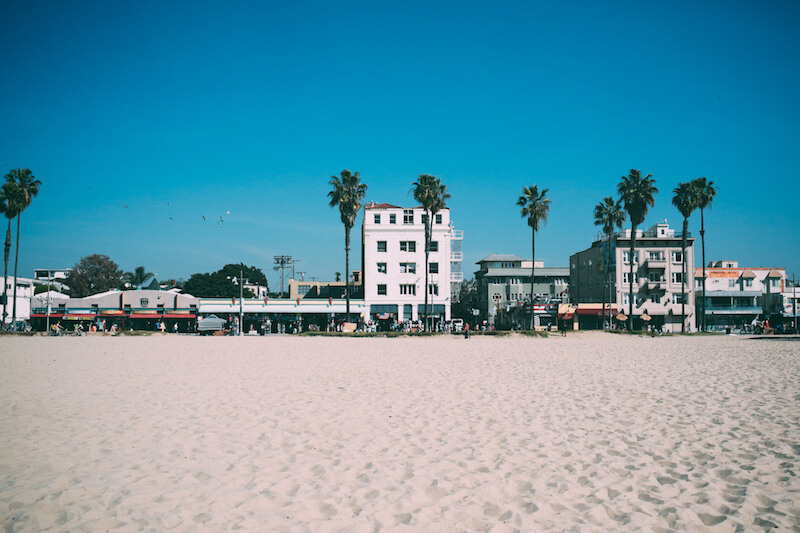 Finish your cruise at LA's famous Long Beach (Photo: Getty Images).
If you want to get your legs moving – the Long Beach Department of Parks, Recreation, and Marine is award-winning. They manage 92 parks in the city – the most well-known is El Dorado Regional Park which includes rock climbing and archery.
The joy of cruising is that you get to see the world from a different view, a comfortable one! You'll experience what isn't available on land. But once you're off your cruise home, there's still plenty to do.
Other Travel Articles You Might Like...