Fri, 21/02/2014 - 2:00pm
For an island escape where the welcome is as warm as the temperatures, Sharon Casciaro from Flight Centre Westgate recommends a Vanuatu holiday.
The people of Vanuatu have been described as the happiest on Earth. They live a simple lifestyle with a very family orientated culture who look after each other, from the very young to the elderly. One of the official languages spoken is Bislama, a type of pidgin English.
Heading into Port Vila and it was crazily busy - people, cars and tourists everywhere. Fantastic markets selling everything from flowers, fruit, food and local crafts. Some of the stall owners even sleep the night at their stalls!
The cheapest and easiest way to get around Port Vila is in the minibuses that have a red letter 'B' on the number plate.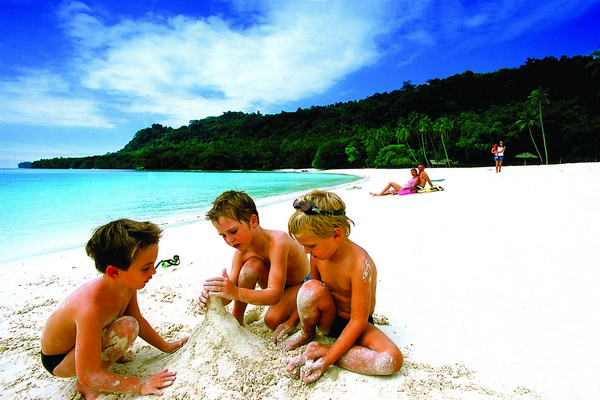 About 30 minutes drive out of Port Vila is Benjor Beach Club, where visitors can walk to Cascades waterfall, try zip lining and enjoy some great snorkelling.
One highlight of the Vanuatu holiday for us was the off-road adventure Buggy Fun, Jungle to the Beach. This was so much fun! We went off-roading through farms, jungle and local villages down to the beach for lunch.
Make sure to post a letter home by snorkelling down to the underwater post office at the Hideaway Island Resort!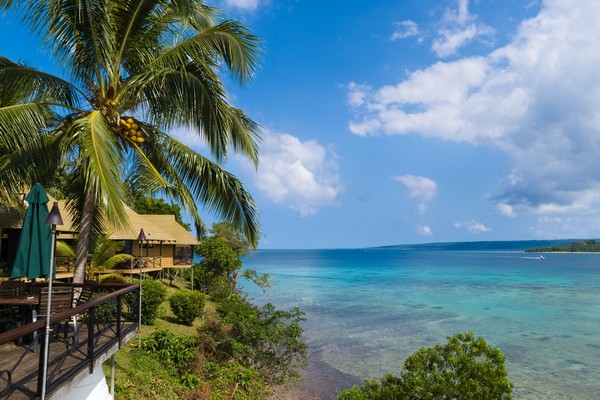 There are a number of good options for places to stay, but one of my top picks would be the Holiday Inn Resort. This great family orientated resort is about 10 mins drive from Port Vila, with a separate adults only pool and family pool, kids club, babysitting service, day spa and golf course. There are also plenty of water activities on the Erakor Lagoon.
Coconut Palms Resort is a good option for budget travellers or backpackers. They have trivia nights, kava stories and fire dancing, all just a 10 minute walk from Port Vila.
For couples looking for somewhere a little more peaceful, The Havannah is an adults only resort about 40 mins drive from Port Vila . Beautiful gardens, great food and private villas, all next to a lovely secluded bay, ideal for diving, snorkelling, swimming, and spotting occasional dugongs and dolphins.
Looking for more information on Vanuatu holidays?  Contact a Flight Centre travel expert – 130 stores nationwide. Phone 0800 24 35 44.
Other Travel Articles You Might Like...