Mon, 18/11/2013 - 8:34pm
Less than 2 hours from Auckland, Norfolk Island has beauty and history galore, as Fearn Reid from Flight Centre Auckland found out on her recent visit.
The main town of Norfolk Island, Burnt Pine is just 2 minutes drive from the airport. There are a variety of shops from cafes to duty free stores. There are also island markets which are held every Sunday, offering local souvenirs, arts and crafts and homemade cooking, and Farmers Markets held every Saturday morning offering seasonal fruit and vegetables.
A unique way to experience the history of the Bounty adventures on Norfolk Island holidays is at Fletcher's Mutiny Cyclorama, located opposite Governor's Lodge, where visitors can discover how the world's most  famous mutiny created the Pitcairn and Norfolk communities. Visitors walk inside a circular panoramic painting and are surrounded on all sides by this amazing artwork which took 16 weeks to paint. Background sound effects and music add to the experience, making this a highly recommended attraction.  There is also an art gallery, Hilli Restaurant and beautiful gardens on site.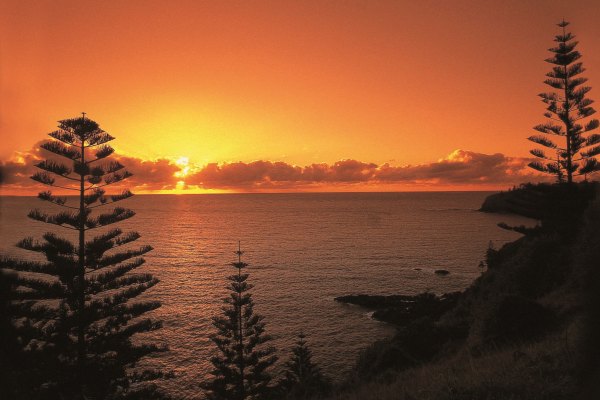 The Progressive Dinner with Pinetree Tours is a great way to meet people, taking you to 3 different island homes where you enjoy a different home-cooked course at each. We enjoyed sherry and  canapés at our first stop, a roast dinner at the second, and passionfruit pie at the third. Each  host has a different story to tell and are very friendly and welcoming.
The Kingston and Arthurs Vale Historic Area is significant to the nation as a convict settlement between 1788-1855. It is also the only site in Australia to  display evidence of early Polynesian settlement, and was included in the National Heritage List on in 2007.  Visitors can take a guided tour, follow walking trails or visit the open house at No. 9 Quality Row.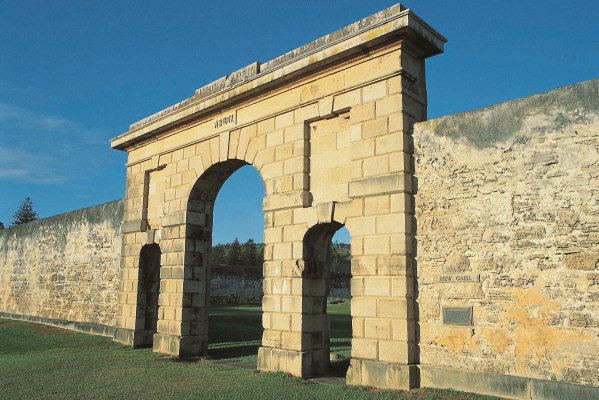 For somewhere to stay in Norfolk Island, Broadleaf Villas are a boutique, modern property perfect for couples, families or groups of friends. There are 5 villas in total, all with separate the bedroom and living areas, kitchens and balconies.
The Tin Sheds is a true 5 star resort located right in the village, with a central heated pool, infrared sauna and spa onsite. They can arrange anything guests might need, for example BBQ packs, picnic hampers and massages.
The South Pacific Resort Hotel is a good option for those on a budget. Onsite they have a sauna, spa, pool (not heated), guest laundry, games room, library, two computers for guest use and Wifi is available at a cost.
Need more information on Norfolk Island holidays? Contact a Flight Centre travel expert - 130 stores nationwide. Phone 0800 24 35 44.
Other Travel Articles You Might Like...