Wed, 19/09/2012 - 6:43pm
Fiji offers something for everyone, from newlyweds to families, and backpackers to friends just looking for a place to relax and unwind. Kathy Evans from our Milford store has recently returned and shares tips for Fiji Holidays.
Fiji is one of the most relaxing holidays - and it's easy to get immersed in some of the local traditions. 'Bula'  is the  local Fijian greeting and is always said with a friendly smile!  Locals working at the resorts will give a hearty 'Bula' as you pass them by.  Be sure to return the greeting - Fiji is a place where people are always smiling, giving and kind.
Many resorts offer an evening of entertainment including dinner, traditional kava ceremony and fire walking displays. The Kava ceremony is the welcoming of outsiders to the family and village, and is a very spiritual ritual accompanied by traditional clapping with cupped hands.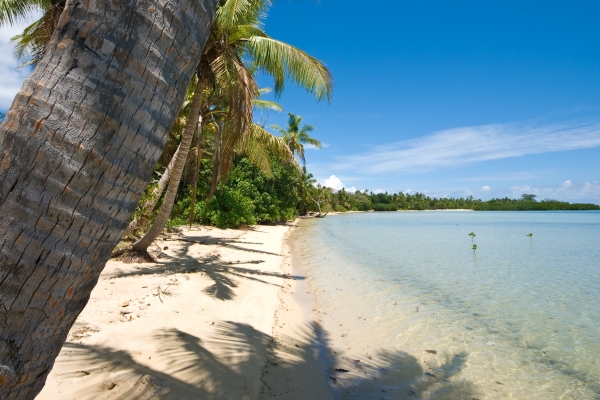 Dining tips
If you are budget conscious or travelling with a family, resorts that are close to local supermarkets can provide you with the opportunity to shop for basics like bread, butter and spreads, which along with fresh fruit and vegetables can provide a reasonably priced breakfast, snack or lunch.  This can help to keep food costs down at the resort, leaving you more to splash out on dinners and evening cultural shows.
Getting around
Meet & Greet services - After arriving from your cheap flights to Fiji there are a number companies that offer meet & greet services from the airport to your destination.  The drivers will meet you in the public section of the arrivals hall at the airport and are normally organised through your travel agent or resort.  Some resorts offer their own meet & greet service.  Some of the more commonly used operators are  Tourist Transport Fiji, Pacific Destinations, Rosie Holidays and Fiji Transfers.
Car Hire is a great way to get around Fiji, to ensure you see more of Fiji than just your resort.  There are a number of car hire companies in the arrival hall concourse, including Budget, Hertz, Europcar and Avis. Hire a car and explore Fiji at your own pace.  Driving in Fiji is on the left-hand side of the road, the same as in Australia and New Zealand. However the roads are narrow and care must be taken to avoid potholes, pedestrians & animals.
Bula Bus - the Bula Bus operates around the Denarau Marina and for a small cost you can hop on and off, and travel around the area on this open air, thatched roof bus - the kids love this one!
Fiji is an absolutely beautiful place - I would recommend anyone to visit if they could. Flight Centre have great Fiji holiday deals ideal for all types of holiday goers, from families to backpackers, and party goers to people who just want a relaxed beach holiday.
For more information contact Kathy Evans  from Flight Centre Milford or contact a Flight Centre travel expert  - 135 stores nationwide. Phone 0800 24 35 44  
Other Travel Articles You Might Like...