Tue, 24/12/2013 - 2:47pm
For somewhere a little different, but still offering fabulous beaches and history, consider a Norfolk Island holiday, as Ada Leger from Flight Centre Auckland recently did...
There is so much to see and do in Norfolk Island and so much history to explore. We went on a tour around the island with Norfolk Island Tourism, who also gave a brief history. We went to the summit where you can stand, spin around and see the whole of the island.
We then went down to Kingston & Arthurs Vale Historic Area. The cemetery houses the convict headstones, while the government house build in 1804 is the oldest living public building in all Australia and is open once a month to the public. I was so intrigued with the history.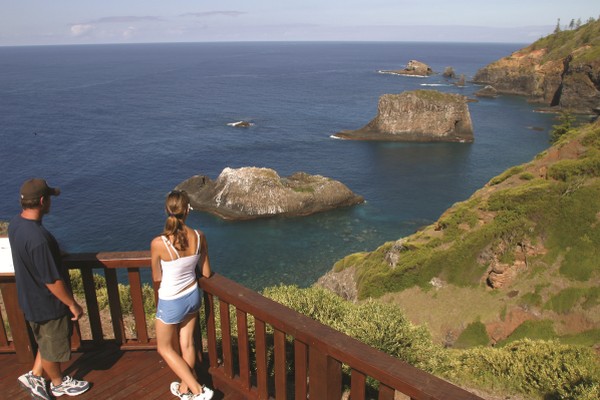 In the evening we enjoyed a Progressive Dinner with Pinetree Tours, which was an absolute hoot and a great way to meet people. You go to 3 houses, the first of which serves the entrée, the second house serves the main, and the third house serves dessert. At each house the owners would introduce themselves and tell us a little history about themselves and their family.
The following day we went on a wine tasting at Two Chimney Winery. The wine is delicious and you can really savour it with a "Vineyard Platter", a true gourmet food experience and perfect to accompany the wines. This was something I wouldn't have expected in Norfolk but was definitely worth it.
When it comes to Norfolk Island accommodation, these are my tips which will cater to any traveller's budget.
Ponderosa Apartments (soon to be Coast Norfolk Island)
This property is gorgeous; located 5 minutes from town on 30 acres of gardens with beautiful views of the ocean. There are both apartments and private cottages available, plus a salt water swimming pool and an on-site day spa with Balinese-inspired courtyards and lush tropical gardens.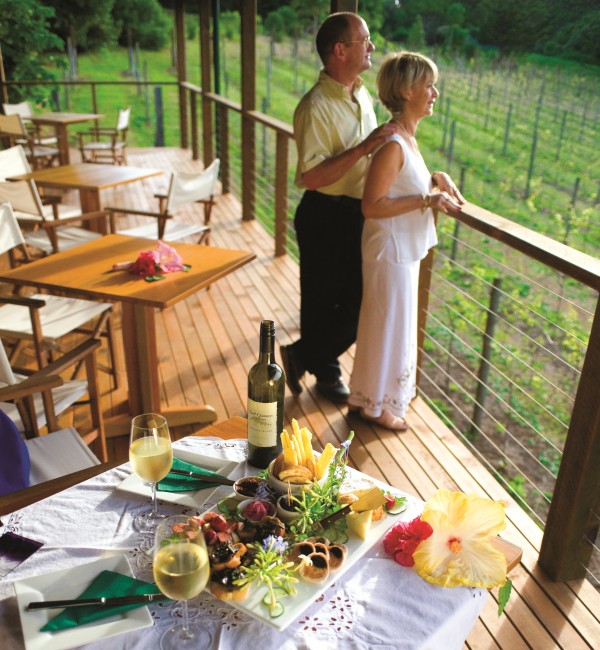 Broad Leaf Villas
This is the perfect place to relax and unwind. The villas are all contemporary and modern, with private balconies overlooking the valley. They have full kitchen facilities, flatscreen TV and Ipod docks. A great option for families with teen children or couples travelling together.
The Tin Sheds
The only 5 star resort in Norfolk Island, this property has the WOW factor. It's only 6 months old and right in town, offering luxurious appointed apartments with private courtyard access. The apartments are super spacious, with a sliding door that separates the bedroom and living area. It has everything - Ipod docks, huge LCD TV, stereo... basically everything you need for a touch of luxury on your holidays!
Need more information on Norfolk Island holidays? Contact a Flight Centre travel expert - 130 stores nationwide. Phone 0800 24 35 44.
Other Travel Articles You Might Like...