Tue, 22/01/2013 - 5:20pm
Most people think of beautiful sandy beaches when they think of Fiji, but some fascinating historic sites offer visitors the chance to enjoy Fiji holidays like Indiana Jones.
The spectacular Coral Coast on the south of Viti Levu has an area of giant sand dunes with a rich archaeological history. The Sigatoka Sand Dunes were Fiji's first National Park, covering an area of 650 hectares. The windswept dunes were formed over millions of years and archaeological excavations have uncovered pottery more than 2600 years old, as well as one of the largest burial sites in the Pacific.
A small village was unearthed on the site, occupied by some of the earliest settlers between 610-675 AD. Clearly competent builders and wood-carvers, the settlers left behind house foundations, storage pits and a large number of artefacts. Some parts of the dunes can be climbed today, and although it is steep and made difficult by strong winds the view is worth the effort.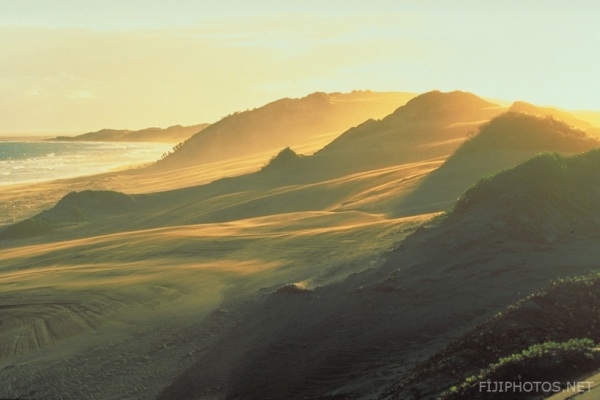 Heading uphill from the Sigatoka River is the Tavuni Hill Fort, a National Archeological Site that was once a fortified village. The ruins of over 50 structures are easily viewed, including a lookout tower, temple, home foundations and fortress walls, plus the elevated position of the site offers sweeping views of the area.
There is also a small museum nearby which includes a lovo (underground oven), rather disturbingly in which humans were once cooked, bones from which were uncovered in the oven when the site was excavated.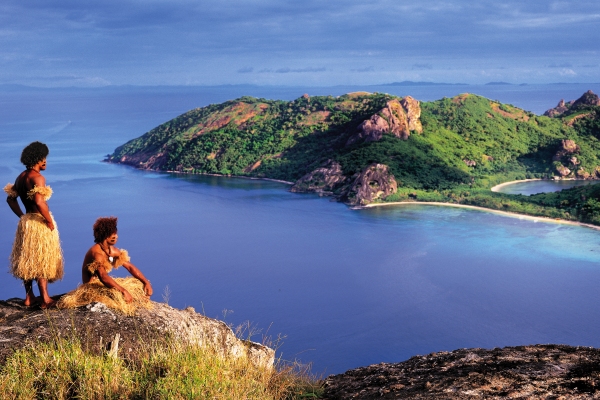 Further afield is a cave once used as a fortress by local tribes. The cave was in use around the 1870s, and can be reached by hiking for about an hour from the village of Natuatuacoko. Enquire of the villagers and they may guide you to the cave; a suitable gift should be offered to them if they do, either money or groceries.
The earliest human settlement in Fiji was a site at Bourewa Beach on the south-western coast of Viti Levu. The site was occupied for about 500 years from around 1100 BC, the inhabitants of which lived in stilt houses built between a coral reef and a lagoon. There is little visible evidence of this settlement today, but the area does boast some stunning beaches, so while walking along these remember that you're treading where others have before you some 3000 years ago.
Fiji offers so much more to the adventurous traveller than just beautiful beaches, and with a wealth of diverse historic sites available to visit there's an opportunity for visitors to feel just a little bit like Indiana Jones. Hat and whip optional of course.
Need more information on Fiji? Contact a Flight Centre travel expert - 135 stores nationwide. Phone 0800 24 35 44.
Other Travel Articles You Might Like...