Fri, 03/08/2012 - 5:21pm
Rarotonga is the largest of the Cook Islands with a population of about 14,000. It's a must visit destination with white sandy beaches, pristine lagoon, and dense interior vegetation, many visitors are blown away by the island's picturesque landscape. Mandy Clearwater from our Alexandra store recently travelled to Rarotonga and shares her holiday with us.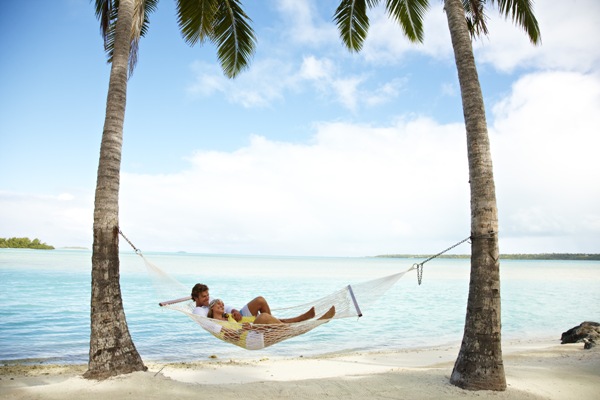 Wow, arriving into Rarotonga at midnight it was still hot, hot, hot! We were met at the airport by our transfer company with cold water and flower lei (garland) and put on the shuttle to our hotel, all very well organised.  With only a 4 hour flight from Auckland, the Cook Islands are close enough for a long weekend getaway!
Rarotonga is suitable for all ages whether you're travelling with friends, family, or on your own. You can do as much or as little to do as you want, spending your day relaxed by the pool or hiring a scooter to get around the 21km island of Rarotonga.
With a great range of accommodation in the Cook Islands there is something for everyone. Accommodation options range from hotels, villas and apartments, to resorts for families.
Prices for things such as food and beverages are about the same as in New Zealand, with meals ranging from light lunch $12 to dinner $35 for a main, a glass of speights at the pub was $4.50, wine by the glass $9 or a bottle $35 - $50. The supermarket was like being in the local four square, fizzy was $4 for 2litre bottle to mix with the duty free and juice $4 for 1litre. The markets in the township of Avarua on Saturday where great for food, fresh fruit, vegetables and gifts to take home.
Fish is always on the menu, which is always fresh and beautifully cooked and some of the most popular are tuna and mahi mahi.  A traditional Polynesian feast is a umuka, which invoices food cooked in an underground earth oven knows as the 'umu' (a deep pit filled with scorching hot stones). This includes chicken, pork, fish and vegetable dishes (kai). Fresh fruit such as papaya, mango, banana and coconut make for a wonderful tropical breakfast.
Must Do's
Te  Vara Nui – over water night show & buffet dinner with transfers included. Rarotonga's finest dancers and musicians, with a wonderful buffet dinner, making it an enjoyable fun evening for all to have.
If you are unable to stay on Aitutaki, a day tour is a great option. With a 45 minute flight from Rarotonga, you're picked up to do an Island tour then The Vaka cruise which includes barbecue lunch, visits One Foot Island so you can relax and snorkel in the crystal clear sea.
Rarotonga is a fantastic place to visit where warmth and sunshine can be enjoyed all year round.  It has so much on offer including water sports, buggy and quad adventure tours, cruises around the lagoon, golf, horse trekking, walking, trekking, fishing and diving. It's a wonderful place to visit where the locals are friendly, so why wouldn't you?!
Need more information on Rarotonga holidays or cheap Flights to the Cook Islands? Contact Mandy Clearwater from our Alexandra store or contact a Flight Centre travel expert – 135 stores nationwide. Phone 0800 24 35 44  
Other Travel Articles You Might Like...