Thu, 24/01/2013 - 8:01pm
Samoa is one of our closest neighbours in the South Pacific, so Emma Waugh from Flight Centre Taupo decided to sample some of the sun, sand and sunshine herself, and shares the experiences of her Samoa holidays with us.
There is so much to do on Samoa.  Apia town for the markets; a great place to pick up clothing and food.  The beaches, with swimming, snorkelling and diving, really offer everything.  The Museum is very interesting.  The landscape is amazing as you cross the island, where you can see spectacular waterfalls, walk through beautiful scenery, even try coconut tree climbing!
The southwest of the island of Upolu offers fantastic swimming and surf beaches, making it a great area to holiday.  Savaii is also a beautiful island well worth a visit. The only caveat I would add is to take mosquito spray and plenty of sun screen.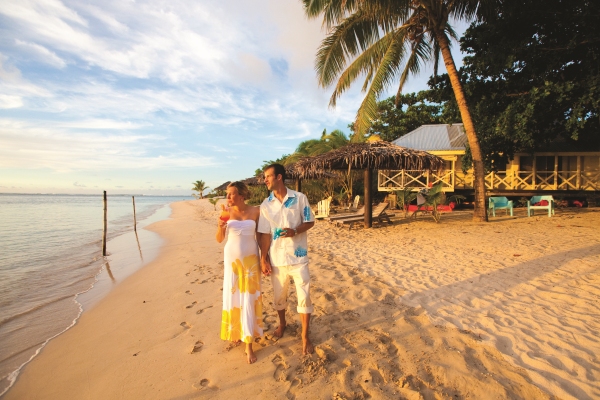 There are some lovely places to stay whichever of the Samoa islands you're visiting, from traditional fales to modern apartments with all the trimmings.
On Upolu the Sea Breeze Resort would be my tip pick. Set down a hill in a small sheltered bay, it is simply stunning.  The resort was fully rebuilt after the tsunami, and the beach villas are of the highest standards with big decks complete with hammocks.  For recently married couples the honeymoon villa is set on an elevated position and has stunning views. To unwind in is a fantastic infinity pool plus restaurant set on a pier looking out across the water.
The Orator Hotel is a very nice resort which isn't as near to the beach as others but is in a great location for exploring.  Lovely rooms are set in lush gardens with tons of space.  There's also a nice 3-tiered pool area.  I'd highly recommend it for a couple of nights.
Sinalei is a beautiful resort set close to the beach. There are a range of room types, with lots of space and fantastic views from most of the rooms. The pool area in the middle of the resort is nice albeit not very big, plus there is a nice spa set out over the water. The resort offers a very good breakfast and if you opt to take the meal plan you get a choice of continental and hot, which gives really good value for money.
Sa'Moana is another fantastic resort with enclosed fales looking out over an amazing beach and surf area.  The resort had a good feel surrounding it, plus we had lunch here and it was of a really high standard.  A great option for surfers and families not seeking absolute luxury.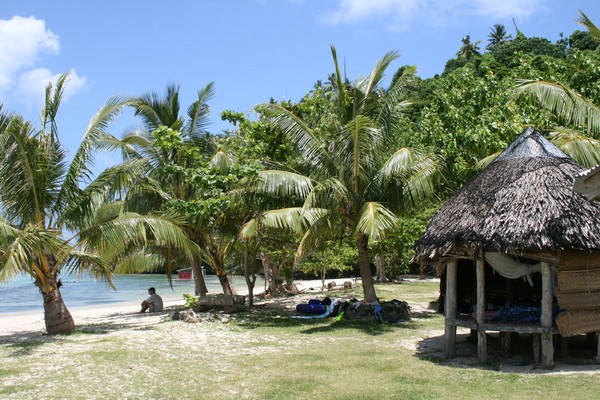 On Savaii the Savaii Lagoon Resort is one of my favourites - spacious, clean and comfortable.  The restaurant was fantastic with fresh food supplied each morning by locals a real focus.  The beach here is beautiful and the relaxed feel of this resort would give anyone a great holiday.
Siufaga Beach Resort is another very good resort with spacious split-level rooms spaced around the gardens looking towards the pool. The bathrooms had the best outdoor rain showers, for those travellers wanting to try a new experience. There is also a good-sized pool for helping cool off out of the heat of the day.
The Tanu Beach Fales are open fales with very clean shared bathrooms.  The resort was well looked after and a good option for budget travellers or those wanting a true Samoan experience to remember!
Need more information on Samoa holidays? Contact a Flight Centre travel expert - 135 stores nationwide. Phone 0800 24 35 44.
Other Travel Articles You Might Like...