Fri, 23/11/2012 - 6:43pm
From the streets of Hawkes Bay to the sands of Samoa, Janelle Gagne from Flight Centre Havelock North spent a few days sunning herself on Samoa's beaches. Now she shares some of her experiences and tips on Samoa holidays with us.
Going to Savai'i is a MUST – the beaches really are stunning and well worth the ferry ride to get there. If you're looking for more to do than just laze on the beach Apia is a great base, with lots of day trips available from here.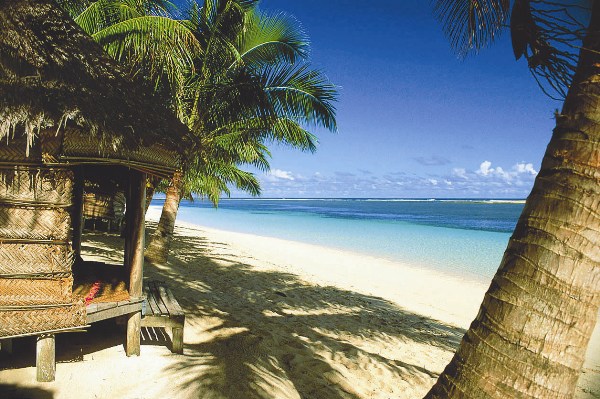 Where to stay
There are a number of places to stay in or around Apia, ranging from the traditional fales (thatched huts) to more contemporary resorts with all the trimmings.
The Sinalei Reef Resort & Spa is one of my favourites, with great service and atmosphere. Rooms are nice and well set apart from one another, plus there is a nicely maintained pool area. The nearby beach is a great spot for snorkeling.
The Orator Hotel is located out of Apia town in the forest so you really need a car to access it, but the gardens are amazing and would make a great place for a wedding.
For somewhere a bit closer, the La Vasa Resort is a boutique type property handy to the airport. Everything is beachfront and has great views, plus there's a huge list of cheap cocktails & wine – perfect to help you settle into 'island time'!
What to do
Samoa travel can be as laid-back or busy as you want it to be; if you fancy a break from sitting on the beach or by the pool, there are plenty of other things to keep you and the kids occupied. A tour through the beautiful Robert Louis Stevenson Homestead & Markets in Apia is an activity I'd highly recommend. It's very informative on the history and Robert's presence in Samoa, and the Apia food market is fun with tonnes of fruits & veggies to buy. Take small notes to buy things at the market as they also have some souvenirs available.
For beautiful scenery it's hard to beat the Sliding Rocks tour. You'll walk down some big stairs to a waterfall that you can swim in and slide down the rocks, a great place to cool down. Make sure to take bug spray with you though!
For some entertainment with your dining, check out the Coconuts Beach Club Resort & Spa, which offers a nice restaurant as well as the best fire dancers!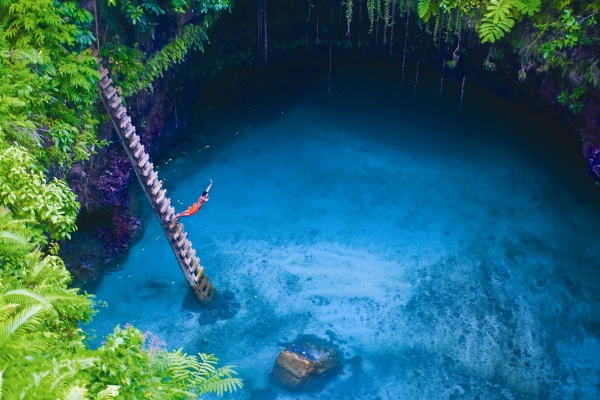 Further afield
If you're planning to travel further afield my top pick for Samoa accommodation would be the Seabreeze Resort, a little slice of heaven located 1.5 hours from the airport. This is a small boutique property with gorgeous rooms complete with their own hammocks, although is best suited for adults as there are not many facilities for kids. The restaurant is a great place to dine at; I'd recommend purchasing the meal plan before arriving, which will give you lunch and dinner every day for a very affordable price (breakfast is always included). The nearby beach is great for swimming and kayaking.
The Savai'i Lagoon Resort offers a chilled out atmosphere and collection of bungalows right by the beach. There are lots of things located nearby, like Dive Savai'i & snorkel hire, a pizza place and a general store, plus you might even get lucky enough to spot turtles nearby in the wild.
For something a bit more modern try Euro Fale in Manese, with large, funky suites complete with their own bar.
Travel tips
Take cash with you and use small notes as 50's can be hard to get change for.
Credit cards can sometimes be difficult to use so I'd definitely take cash & try to use credit only some of the time.
Remember that Samoa really does run on Samoan time, so chill out, relax and enjoy it. Your drink may take 15 minutes to get to you, but that's all part of the experience. Learn to love it!
Need more information? Contact Janelle Gagne from our Havelock North store or contact a Flight Centre travel expert - 135 stores nationwide. Phone 0800 24 35 44.
Other Travel Articles You Might Like...