Wed, 02/05/2012 - 12:56pm
Samoa is one of the most popular South Pacific destinations for New Zealand visitors. Flightie Sian Cribbens shares with us her experience while on holiday in Sunny Samoa!
Samoa, in my opinion, is a perfect tropical holiday destination for Kiwis.  From the moment you step off the plane at Faleolo International Airport you're welcomed by friendly locals. With taxi's, shuttles and buses lined up to meet you at arrival, there's no rush or a hectic atmosphere trying to find your way to your hotel as you may get in some Southeast Asia countries.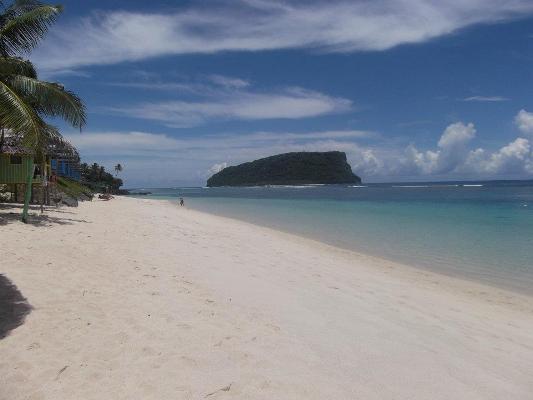 I brought into the Island Time aspect from the moment we landed, taking our sweet time collecting our luggage, to making our way to one of the many taxis outside ready for hire. The ride was about 45mins from the airport into Apia where we were staying. Because it was early morning, unfortunately the ride in didn't offer the first sights of the island, but you could smell the umu's cooking for the next day, which smelt amazing!
Once the sun rose the next day, we were off to explore the city. We decided prior to arriving that our first day will be spent walking around the city and getting our bearings. From Aggie Greys to the city is a short walk, where you can encounter small bars, eateries and a fire station on your way. The township itself offers markets to find beautiful hand made souvenirs, restaurants, fresh produce markets and so much more.  We were on the hunt for 2 things, somewhere to book a day tour and somewhere to have an amazing meal!
We did end up booking a day trip for the following day, but failed to find somewhere to have an amazing meal and settled for McDonald's instead!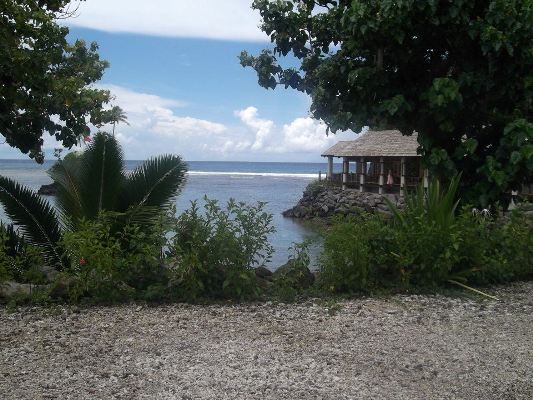 The day trip was truly amazing and worth while. We just grabbed a map and hired a taxi for the day and travelled from Apia and explored the East Coast of the island and back. There were some amazing stops on the way including the breathtaking views of Papapapaitai Falls, To Sua Ocean Trench, Lalomanu Village. We stopped for a beautiful lunch at Piula Cave Pool. The trip cost us WST200 (around NZD$106 for the both of us).  It was amazing exploring the natural wonders of the Island and would highly recommend this to visitors, either by hiring a taxi, a tour bus or hiring a vehicle... Some of these sights are unmissable.
Another exciting part of our trip was snorkelling at Palolo Deep Marine Reserve, located on the wharf, it was in walking distance from our hotel and an amazing experience. The coral reef was beautiful and there were so many tropical fish everywhere as soon as you entered the water!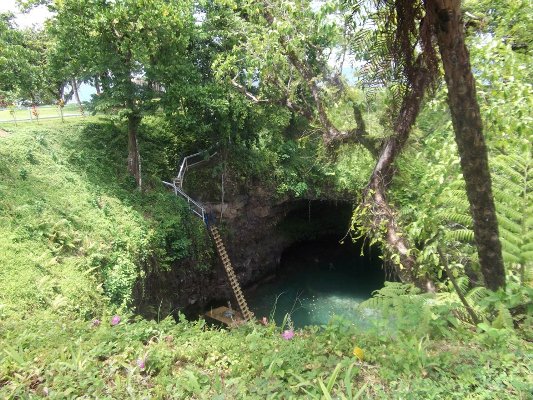 The most exciting evening we had in Samoa was definitely attending the Aggie Greys Fia Fia night, which in my opinion is a must! The beautiful cultural dancing, singing and celebrations was amazing and is held every Wednesday night. It also includes an extensive buffet dinner, with a few Samoan delicacies and also a fire dance show to top the night off.
If relaxing by a pool or on a tropical beach one day and having the option to an action packed day the next, then a Samoa holiday is for you!
If you need more information on Samoa Holiday Packages or cheap flights to Samoa Phone 0800 38 44 38 or contact a Flight Centre travel expert – 135 stores nationwide.
Other Travel Articles You Might Like...