Thu, 21/03/2013 - 8:32pm
There is more to Samoa holidays than beaches, as Allison Fairless from Flight Centre Fielding discovered on her recent visit.
Samoa is very much a country built on love and security between each other and their families. They are a happy people and would often wave out to us when we travelled around. As well as a destination for families, couples and groups, Samoa is having a big push on hosting sports events and have invested a lot of money into building event centres.
Samoans are very religious people and some properties like you to take your shoes off when visiting. The men obviously have their customary lava lava. The dress code when entering a church is not to have shoulders or knees showing.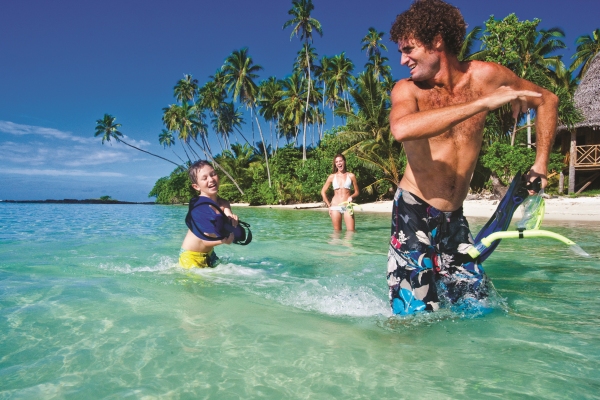 Savaii is well worth visiting, and for those visitors who enjoy a spot of shopping the market in Savaii have some of the best tapa cloth for sale, and the market in Apia have lovely wooden items like bowls and platters for a good price.
There are buses running around the island, plus rental cars are readily available, but it is easy to plan day trips with Samoan Scenic.
The Robert Louis Stevenson museum and house should be top of any list of attractions to visit, and there is a walk up to where he is buried but I'd suggest this is done early in the morning before it gets too hot.
We enjoyed eating out during our holiday. Local delicacies are octopus, raw fish and seafoods. We did have an umu one night, cooked by men in the traditional manner with the umu in the ground. Unsurprisingly there was a lot of seafood on offer, but vegetarians were well catered for as well.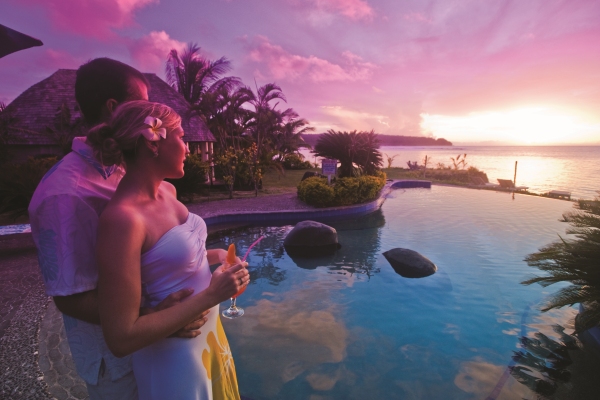 My top recommendations for Samoa resorts would be:
Sea Breeze Resort - For honeymooners or those travellers seeking a secluded getaway, this is a little piece of paradise. The rooms are beautifully appointed, there's a nice pool area and the setting amazing close by the beach.
Aggies Beach Resort and Spa - This is the biggest resort in Samoa and one definitely suited for families. The kids club is extremely well run and keeps little ones entertained, while for Mum and Dad there is the amazing spa and golf course. The newer fale bungalows are especially impressive with their own outdoor spa pools.
Stevensons @Manase - Funky and fun, this resort oozes personality and would be my pick in Savaii. It offers accommodation to suit every traveller, from open fales to deluxe beach front suites.
Aggies - Located right in the heart of Apia, this property has a lot going on. They have a lovely fine dining restaurant and most weeks run theme nights. For visitors that aren't fixated on beaches this is the property for you. It offers good value for money and caters for bigger families. They get a lot of locals coming into the bar so it is a nice way to mix with them and get to know their culture a little.
Le Vasa Resort - This resort was similar to Sea Breeze but offered a bit more in terms of leisure facilities, as they had an activities room and pool area, paddle boats for hire plus kayaks and bikes to use. Small and friendly, the resort is right adjacent to a beautiful beach.
Overall Samoa blew me away with what it has to offer;  there really is something for everyone and we had a fantastic time. The only other tips I'd say are that insect repellent is a must and while it is quite hot don't drink the tap water!
Need more information on holidays in Samoa? Contact a Flight Centre travel expert - 135 stores nationwide. Phone 0800 24 35 44.
Other Travel Articles You Might Like...