Thu, 20/02/2014 - 5:53pm
See more in Samoa! More than just beaches and bikinis, visitors can add some unique activities to their Samoa holidays.
Sliding Rocks
Samoa's Papase'ea Sliding Rocks are a group of waterfalls in the middle of Samoa's rainforest, with natural waterslides formed by some moss-covered rocks.
With three slides of varying lengths, it's a fun stop for 'kids' of all ages, and only a short drive from Apia. The best time to see them is when there's been a bit of rain, otherwise the rocks may not be slippery enough for a good slide!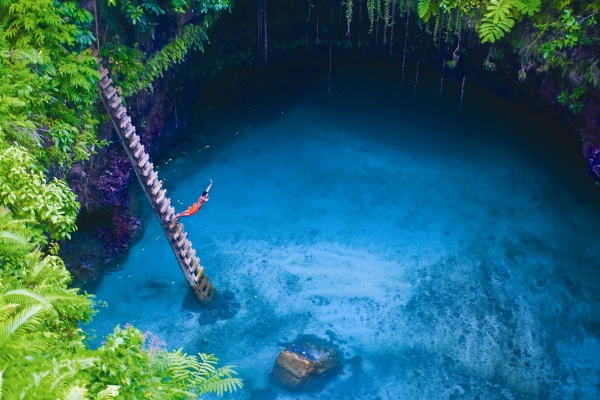 Turtle Spotting
A Samoa legend has it that sea turtles are able to save fishermen lost at sea by bringing them safely to shore. Perhaps this is the reason that their name in Samoan, 'I'a sa', translates literally to 'sacred fish'.
There are plenty of beautiful spots to see these protected, and endangered, creatures in Samoa. Get up close to them at a conservation park on land, swim with them on the south east coast of Upolu, or – and this is possibly the best way – see them by sea kayak with one of the many hire companies operating inside the turquoise lagoons.
Need more information on Samoa holidays? Contact a Flight Centre travel expert - 130 stores nationwide. Phone 0800 24 35 44.
Other Travel Articles You Might Like...