Fri, 18/10/2013 - 3:19pm
If you just can't take the end of year stress any more, why not escape to Tahiti for a pre-Christmas mini break? Take some time out to smell the flowers and relax on the spectacular beaches.
Tropical flowers are everywhere on the Tahitian islands, particularly in the hair of the locals. You may feel compelled to join them – but remember that if you are in a relationship, wear the flower behind your left ear, or the right if you are single.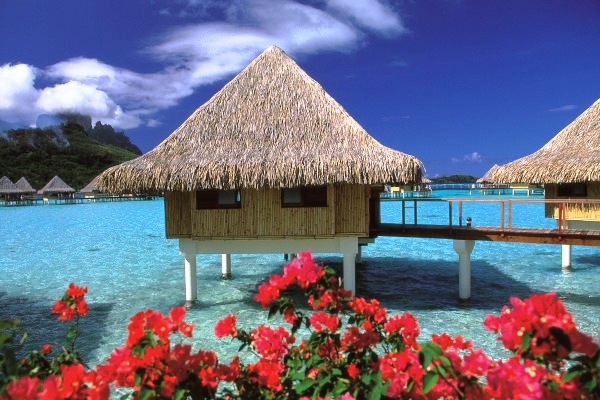 There are also plentiful other ways of enjoying the beautiful scenery on Tahiti holidays: swimming, snorkelling and just soaking up the sunshine.
Venture to Moorea and a stunning lagoon will greet you with warm turquoise waters and picturesque overwater bungalows. Visit the Moorea Dolphin Centre and Turtle Clinic for a magical experience where you can get up close with these beautiful creatures.
Need more information on Tahiti holidays? Contact a Flight Centre travel expert - 130 stores nationwide. Phone 0800 24 35 44.
Other Travel Articles You Might Like...