Thu, 03/04/2014 - 8:13pm
Warm waters and warmer welcomes serenaded Lauren Kenny from Flight Centre Hornby on her Fiji holiday, as she shares her top resort tips for a family getaway.
The Fijian people are all extremely friendly and made us feel like we were an honoured guest. Everyone is always ready with a happy smile and a friendly "Bula" as you walk past.
Beachcomber Island Resort impressed me as they have some nice rooms that are slightly away from the "party area" that would be good for families. The beach is great and the island is small enough that you could find a secluded part of the beach without being far from the action. There are also nice gardens to enjoy and non-motorised water sports available.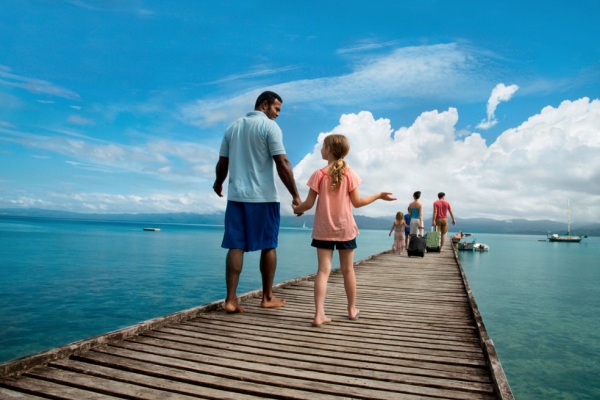 Castaway Island Resort was brilliant. The rooms are lovely and there is a really good flow around the whole property. The adults pool and kids pool are well separated but close enough to keep an eye on the kids. Lots of activities and the staff are very attentive. The beach is stunning and among the best in Fiji, good for all ages as there is a gradual slope so the kids can be in the water with the adults without worrying about a drop off.
Plantation Island Resort has a lovely beach and lots of activities for both big kids and small. There are also plenty of day trips available, including snorkelling on the sand bar. Overall this is a great family resort.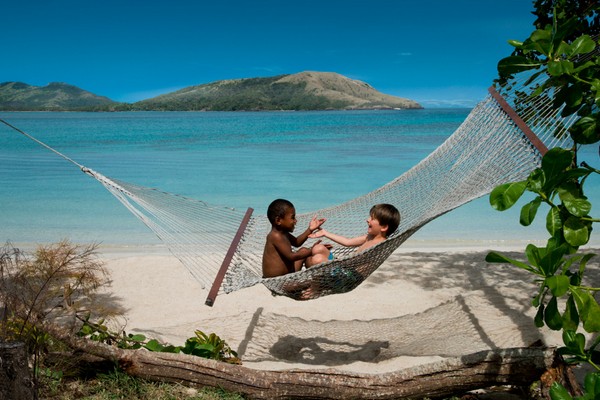 Lomani Resort was beautiful and peaceful, even to the extent that all staff were softly spoken. There was a welcome and farewell song for every guest, which is nice. Rooms are spacious and comfortable with nice views of the beach, plus because there are not many it feels almost like your own private resort.
Need more information on your Fiji holiday? Contact a Flight Centre travel expert - 130 stores nationwide. Phone 0800 24 35 44.
Other Travel Articles You Might Like...