Fri, 10/05/2013 - 7:30pm
The beautiful Tahitian islands offer much to entice travellers, and Ilona Koscik from Flight Centre Albany shares her highlights and top hotel picks.
On arrival in Papeete we were welcomed by a local group of Tahitian traditional dancers - a wonderful way to begin our time in Tahiti.
One of the highlights of our Tahiti holidays was the "Meet the dolphins" experience at The Moorea Dolphin Centre. We met and got to interact with the 3 dolphins, Hina, Lokahi and Kuokoa, which was absolutely amazing! We also got to visit turtles at the little medical centre.
Another was visiting some of the dozen lovely dive sites located on the west and east coasts of the island. Check out the Topdive Tahiti dive centre to arrange diving trips in the area. The Helmet dive is an amazing submarine activity and the easiest way to visit Nemo's world.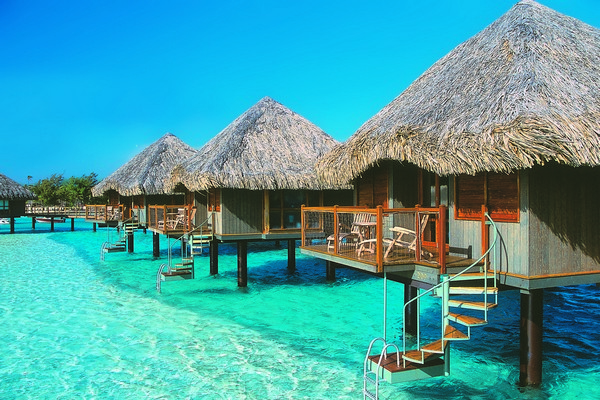 My top recommendations for places to stay while visiting Tahiti are:
Le Meridien Tahiti - a modern hotel with a great pool area, including a sand bottom pool, and the local Art Center l'Atelier. The Deluxe Ocean View Rooms offer great views over the white sandy beach and the gardens of the resort. There are also spectacular overwater bungalows located over the lagoon, offering luxurious, traditional Tahitian accommodation. These thatched roof bungalows feature woven palm walls, a romantic canopy bed, lovely timber floor, large terrace, Polynesian-style bathroom and open views to the reef.
Radisson Plaza Resort Tahiti - situated on Lafayette Beach, all rooms face the ocean and are spacious, elegant and comfortable with separate bedroom. Overall it is a great hotel and one I would definitely recommend.
Moorea Pearl Resort - just 10 minutes from the airport and with boutiques, restaurants and a small shopping centre close at hand. There are 28 overwater bungalows built over the lagoon, plus more on the beach and spread through the grounds with their own private pools and little gardens.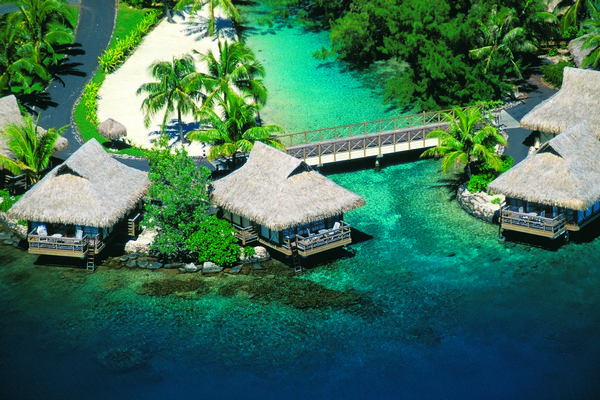 Hotel InterContinental Resort - situated on the northwestern side of the island, this is a gorgeous resort with a private sandy beach, two swimming pools and a diving centre. The range of room types include Garden Pool Bungalows dotted throughout the beautiful and fragrant gardens, and overwater bungalows including an entertainment area and lower sundeck with direct access to the lagoon.
Hilton Moorea Lagoon Resort  - absolutely outstanding in terms of standard, facilities and service. The overwater bungalows have windows in the floor to view the tropical fish below. The Garden Bungalows all have a private pool. Garden Pool Suites are located in the tropical garden of the resort and feature a private deck with furniture, gazebo, private pool and garden.
Hotel Sofitel Moorea Ia Ora Beach Resort - recently renovated, this is situated in a great location on a beautiful, white sand beach. I really liked the Spa area, which has a lovely outdoor private plunge pool. There are plenty of water sports activities organised by the hotel.
Need more information on holidays in Tahiti? Contact a Flight Centre travel expert - 135 stores nationwide. Phone 0800 24 35 44.
Other Travel Articles You Might Like...