Tue, 05/08/2014 - 5:39pm
Fiji's treasures have always been its crystal clear waters, colourful tropical fish and inviting warm weather all year-round. A popular mid-winter escape with Kiwi travellers, there's plenty of things to do in Fiji beyond working on your tan.
The experts at Flight Centre share their recommendations...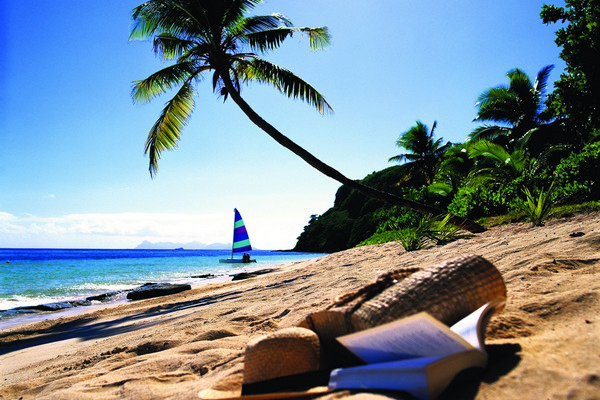 Stay in an Overwater Bure
The ultimate in luxury,  what better way to start your day than by sitting on your private decking above the crystal clear waters of Fiji? Particularly popular with honeymooners and couples looking for a private escape, we would recommend this to everyone.
The five-star Likuliku Lagoon Resort on Malolo Island is a must-do. With only 10 overwater bungalows, foot traffic is minimal and you are guaranteed to enjoy a relaxing holiday in this remote part of the Mamanuca archipelago.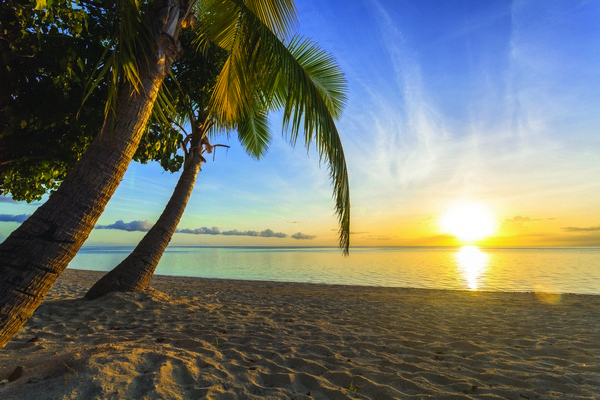 Watch the Sunset
Sit back and relax with a cocktail in hand as you watch the sun go down! Fiji is full of beautiful spots and there's plenty of opportunities to witness the sunset, you can even treat yourself to a Captain Cook Sunset Dinner Cruise - taking you to the best sunset location that Fiji has to offer.
Alternatively, spend the day at  Natadola beach, pack a picnic and watch the sun go down. It's known as one of the best beaches in Fiji.
Cruise the Yasawa Islands
Located in north-western Fiji, the Yasawa Islands lie in a chain just off the coast of Viti Levu. With approximately 30 resorts spread over the 12 major islands in the Yasawa group, the islands are famous for their white sandy beaches, tropical rainforests and spectacular mountain-top views.
Add a cruise into your Fijian escape and take in the sights of the islands - also a perfect option for those who have holidayed in Fiji before and are looking for something different to include in their return trip.
Visit Abaca National Park
Referred to as a trekker's paradise, Abaca National Park is the perfect spot for anyone wanting some time out from the sun - or those who are simply wanting to incorporate some exercise into their holiday.
For the ambitious, it's about a one hour hike from the village to the summit of Mount Koroyanitu - definitely challenging, but if you time it on a clear day, the views will be worth it.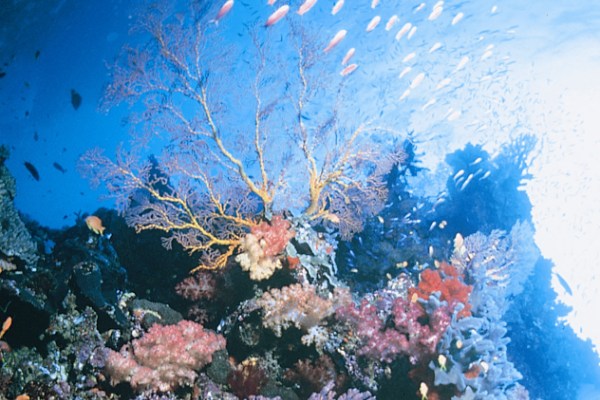 Go Diving & Snorkelling
Home to a network of brilliant coral reefs surrounding the islands of Fiji and with around 1,000 species of fish, it's no surprise that you will be blown away by the snorkelling and diving on offer.
With over 4,000 square miles of coral reef, you will be spoilt for choice and it's the perfect activity to keep you entertained during your days spent on the beach (and a great way to cool off!)
Sigatoka Sand Dunes National Park
Fiji's first national park was established in 1987 in an attempt to protect a unique, cultural heritage sight. A great outing for couples or families alike, you can walk different routes in the park while learning about its ecosystem. The park is open daily from 8.00am to 5.00pm and is manned by local rangers.
Surfing
Whether you're a beginner or have some experience up your sleeve, Fiji has some great surf spots. With names such as Cloudbreak and Desperations, you can sneak away for some 'me' time or take your partner and kids for a family day out. Surfing in Fiji is considered to be one of the best experiences!
Fijian Dancing
'Meke' is the traditional Fijian dance and is by far the most impressive expression of Fijian artistry. Dancers dress in colourful, traditional costumes and men, women and children all participate. Get yourself along to a cultural night (often held at the main resorts) for a guaranteed good time, and don't be surprised if you're pulled up on stage to participate.
Need more information for your next holiday? Contact a Flight Centre travel expert – 130 stores nationwide. Phone 0800 24 35 44.
Other Travel Articles You Might Like...