Fri, 18/05/2012 - 11:51am
What better way to experience the South Pacific than a tropical island escape to Fiji? Sophie Nieuwenhuijsen from our Manurewa store has recently travelled to Fiji and shares her experiences with us.
My travels extend to many continents over the years but the place I have been many times over is Fiji. So close to home, it is the perfect (and cheap) little getaway. As you step out of the airport you are greeted with a "Bula!" and you feel relaxed almost instantly!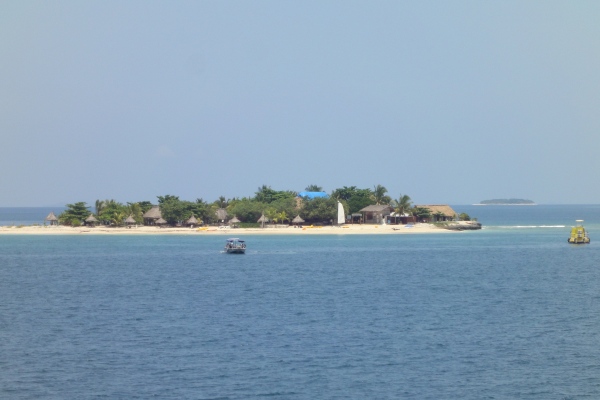 The short taxi ride to the hotels is great because the culture of the island is just outside your windows. You may see a roadside stall or market and think, "Let's come back here tomorrow!" and because they are so close you easily can. If you are going further towards one of the many islands the ferry is fantastic because you can sit on the top floor and let the wind sweep over you and trust me that wind feels wonderful in the Fiji heat!
On one of my trips to Fiji I stayed on Denarau Island in a time-share hotel called Trend West. I found that Denarau Island is perfect for those couples or families who want to quickly get to their hotels and laze by the pool. If you do want a bit more action (and at 17 I definitely did!) you can take the Bula bus, which has a woven roof and no walls, around to the many resorts on the Island or down to the Port. My mission was to swim in every resorts pool and rate them in order of how awesome they were. Thinking back I am not even sure we were allowed to do that!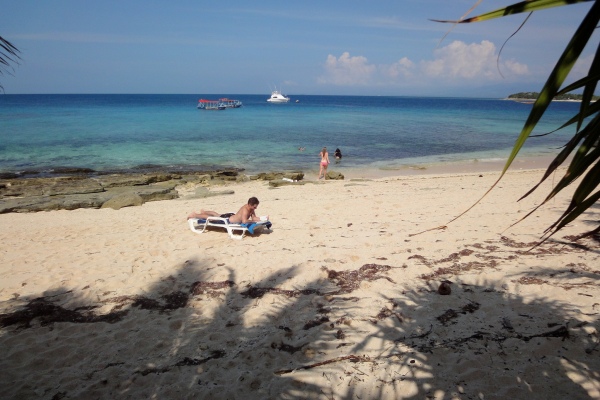 My latest trip to Fiji was for New Years with my girlfriends and where better to go than the infamous Beachcomber Island. We booked late so I did not have high hopes for accommodation but we definitely had luck on our side! The three star island impressed me greatly. Our room was right on the water with a turtle sanctuary on one side and a mini spa pool on the other. We were situated at the back of the island too, so we had privacy and even the luxury of silence on this well-known "party island".
There was one bar that everyone gathered at with a sandy floor, a great DJ and very reasonably priced drinks! Every nights activities were organised for the bar patrons including crab racing, a wet T-shirt competition and a beer drinking competition. For New Years night a boat came filled with people from surrounding islands to join the party.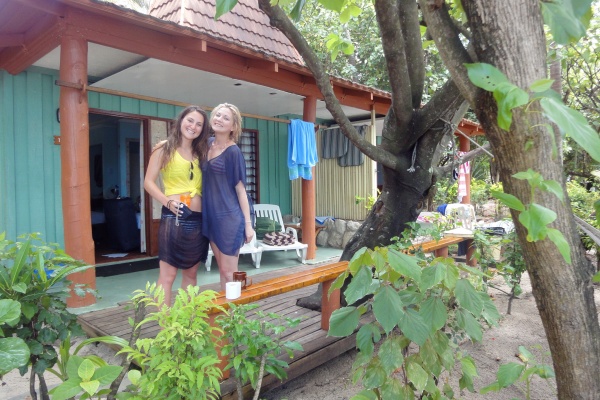 You pay for the food when you book and there was a mixture of Western and cultural food, but the highlight by far was the breakfast! Pancakes with pineapple syrup or an omelette cooked in front of you or the fresh tropical fruit. Definitely worth waking up early for!
Fiji is a fantastic destination because it caters to people of any age. I definitely recommend it for anyone thinking of an island holiday!
If you need more information on Fiji Holidays or Flights to Fiji, contact Sophie Nieuwenhuijsen from our Manurewa store or contact a Flight Centre travel expert – 135 stores nationwide. Phone 0800 38 44 38 
Other Travel Articles You Might Like...