Thu, 25/09/2014 - 12:53pm
Group tours are one of the best ways to get more bang for your buck if you want to see the world. Be shown the best places by a guide in the know, have your schedule planned for you and enjoy a stress-free front row seat to the world. To get the most out of your next group tour, take a read of Flight Centre's tips for travelling in a group tour.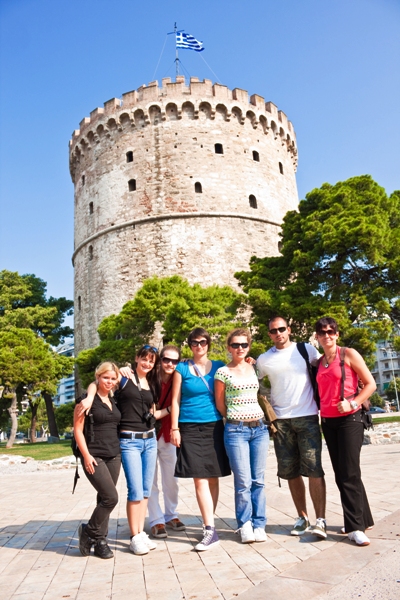 Make sure you know what you have signed up for!
While its nice to be able to go with the  flow when your travelling, it's not nice to be the traveller who didn't realise their group tour consisted of 4 weeks of camping. Avoid being the unhappy camper - literally.
You don't need to know your tour itinerary completely inside and out, but make sure you know at least the basics; where the tour is going, how you're getting around, what your accommodation type is. By being in-the-know about the details of your tour, you'll avoid any surprises or awkward situations.
Create your own must-do or must-see's! 
Despite being on a group tour, you don't need to have exactly the same interests as your fellow travellers. Your ideal experience might be different from theirs, so utilise your trip to the max and make sure you see or do the things that you want to!
A lot of tours offer free excursion time, so this can be a really good chance to wander off and see all of the things that you want to see. Chances are, there are others in your group that are interested in the same things as you though – so make sure you ask around the group if you're keen on some company!
Make time for yourself!
Eating, sleeping, partying, travelling and sightseeing with the same group of people can become a bit overwhelming – but don't worry, that's expected! It can happen even when you're just with your closest friends. Make sure to take some time out for yourself, whether you do a spot of shopping alone, check out the local sights by yourself, or when you can, upgrade to a private room for a night-off from sharing. Putting your own rest and comfort first will help you to make the most of your trip.
Know your own budget
Before you begin your trip, know the limits of your spending money. To help you see how your money can be spent, check out the local currencies in the countries you are visiting, and check out the conversion rate. Everybody's budget on your tour will be different; people might be spending more or being much more conservative with cash than you want to be, so don't feel over-pressured to spend as much as your peers. Many tour companies have a guide of a "recommended" allowance for your tour, this is a great way to check out where and how your money could be spent.
Respect your group – and your tour leader.
Breaking tour rules, irritating your tour leader or driver, as well as disrespecting the others in your group is the quickest way to irritate the group and ultimately ruin your own trip. Respect your group and let them make the most out of their own trip. A group tour will always be a varied mix of ages, gender, religion and general temperament, so go in assuming that there are things you won't see eye-to-eye on, and people you may not necessarily get on with.
Join the online chats!  
Many tour providers now have apps, Facebook groups or online chat rooms within their websites set up for you to meet people who will be on the tour with you. We recommend checking these out, especially if you are travelling alone, as it's a great way to make friends before you arrive. It will also cut down on a lot of the initial awkwardness – and that's something we can all live without. So get chatting!
Biggest tip - Enjoy it!
Happy travelling!
Interested in a group tour or want to know what tour specials are on? Contact a Flight Centre travel expert  today - 130 stores nationwide. Phone 0800 24 35 44.
Other Travel Articles You Might Like...