Fri, 22/08/2014 - 11:30am
Are you planning a holiday to Asia or Europe? Do you get excited about historic temples, religious cities and statues? Read our blog below on some of our favourite must-see World Heritage sites before you plan your holiday.
World Heritage sites get added to the UNESCO list every day in places around the world and there are now more of them than ever. These vibrant wonders are full of culture, history and eye-opening scenery which you won't forget!
Vatican City, Rome 
Are you planning a trip to Rome? There is so much to see and do in this amazing city that we could write a huge list, but visiting the Vatican City is a must. There is so much to see inside this spectacular venue you could walk around for days. Get inspired by some of the world's most famous paintings and sculptures, post a letter from the Vatican's own post system and immerse yourself in the beauty of the eye opening Sistine Chapel. This beautiful chapel famously painted by Michaelangelo will make you want to look at the ceiling all afternoon.
If you're booking a tour for the Vatican City, see if they offer queue jump passes otherwise make sure you get in line very early. The queue gets very long, very fast! If you're planning in advance and are interested in St Peter's and religion, we also recommend the Scavi tour which is of the necropolis below St. Peter's Basilica. This needs to be booked months in advance for they only let a limited number of visitors in and can be booked by emailing the Scavi office in Rome.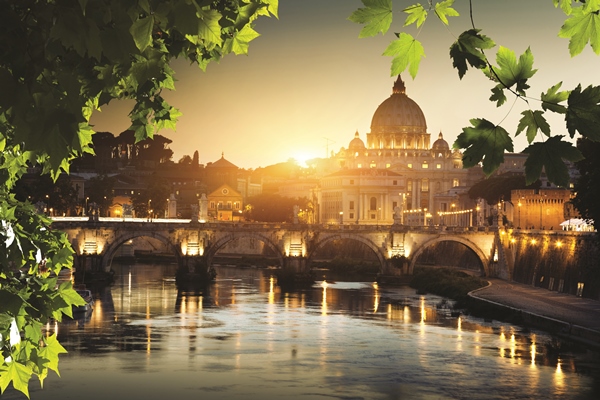 Abu Simbel Temples, Egypt
The Abu Simbel temples are sights not to be missed. The Sun Temple of Ramsis II took about twenty years to build and was dedicated to the gods, Amun, Ra-Horakhty, Ptah and Ramsis II. The entrance leads to a Grand Hall which is 57 feet high and 52 feet wide which was cut from rock.
This fascinating temple is considered one of the most beautiful temples in Egypt. There is also a second temple which is known as the small temple. These temples are only a short flight from Cairo. If you're planning a holiday to Egypt, ask us about cheap flights to Cairo.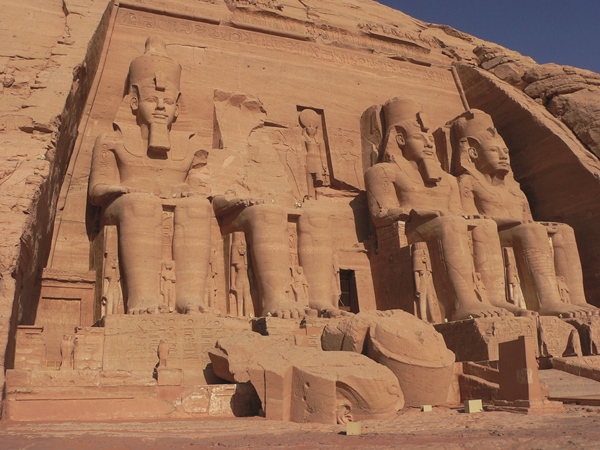 Grand Canyon, United States
Planning a trip to the States? If you're going to Las Vegas then we recommend taking a day to witness the Grand Canyon! This steep sided canyon is absolutely massive and is something you will not forget! The Grand Canyon was carved by the Colorado River and is 466 km long, up to 29 km wide (18 miles) and has a depth of over a mile! Combine your holiday with stays in New York and San Francisco for the ultimate USA adventure.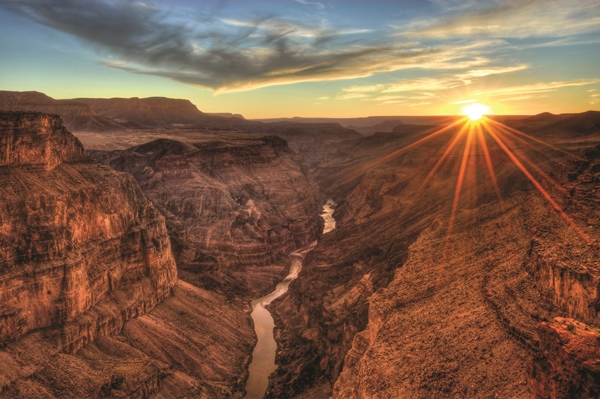 Prambanan Temple, Indonesia
The Prambanan Temple is a 19th century temple in central Java. This interesting and detailed temple compound is the largest Hindu temple site in Indonesia and is one of the biggest in Southeast Asia. This tall and pointed structure towers 47 metres high and the first building was completed in the mid-9th century. One look at this temple and you will want to book a holiday to Indonesia! It's beauty and detail will make you fall in love with it straight away!
If you're planning to visit from May to October, a full moon Javanese style Ramayana ballet is performed based on an epic Hindu poem on an outdoor stage in front of the full moon. This performance adds to the culture and experience of visiting the temple.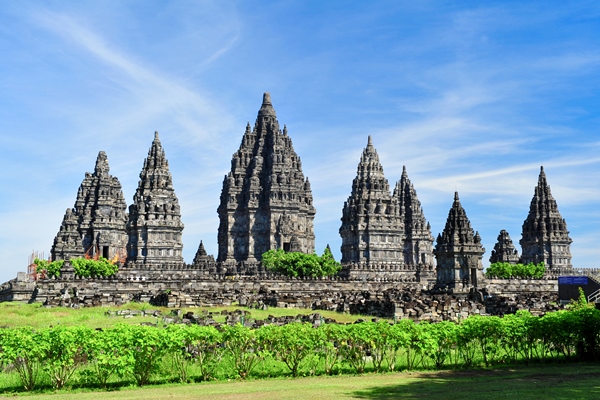 Giant's Causeway, Ireland
Do you love being outside? If so, then you will love Ireland and the Giant's Causeway will fascinate you. This World Heritage site is something a bit different with unique rock formations formed by ancient volcanic forces, creating a mythical landscape which makes for a great family getaway. Walk among the hexagonal rocks and visit the giant's door! Take a tour to hear all about the mythical giants who built a bridge across the Irish Sea.
If you have time afterwards, drive down to the nearby rope bridge. It you're not afraid of heights then it is a recommended attraction. Try to visit when it's not too windy and the view from the other side of the bridge will be worth it!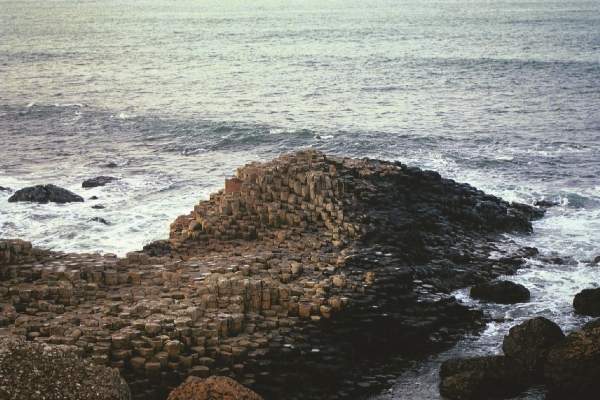 Need more information for your next holiday? Contact a Flight Centre travel expert - 130 stores nationwide. Phone 0800 24 35 44.
Other Travel Articles You Might Like...