Thu, 13/12/2012 - 7:15pm
With Christmas just days away, Kiwis are gearing up to travel around the country and overseas to enjoy the festive season. Below is a list of Flight Centre's top tips for making savings on cheap flights this Christmas.
1. Travel on Christmas Day
Christmas Day departures could prove an attractive option for travellers who are purely looking to save money. Whether you're juggling your time between families or getting away in advance of your New Year celebrations, fares are typically cheaper on Christmas Day compared to Boxing Day and the days leading up to the New Year.
2. Skip the add-ons
If it's just a short flight home and you can go without for a couple of hours, skip the add-ons and save extra dollars while you're in the air. Booking a seat+bag fare or only taking carry-on luggage will reduce the cost of your airfare.
If you do have excess baggage from all those Christmas presents, talk to your travel agent about purchasing this on your behalf, prior to your departure. This is more cost-effective than checking it in at the airport and depending on the amount of excess luggage you have, can lead to big savings.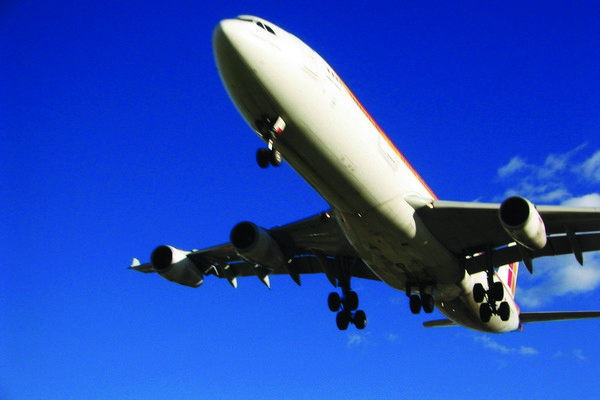 3. Choose your departure point carefully
Regional airports are often costly in comparison to the bigger centres when it comes to booking airfares. If you're based within driving distance to your nearest city, it could be worthwhile comparing the airfares and look at driving to your closest, major departure point.
4. Remember to take travel insurance
If you're taking Christmas presents with you that are of high value, it pays to register these as extras on your travel insurance just in case the unthinkable happens. Travel insurance is also vital when travelling abroad to cover you in case of a medical emergency, accident or unforeseen travel disruptions. An extra cost up front could end up saving you more in the long run.
5. Pre-book your transfers
Taxis will be in high demand over the holiday period and traffic is often heavier. By pre-booking your transfers you have a set price that is often prepaid, meaning any traffic jams at the airport won't affect your tariff.
And our final cheap flights tip this summer, if you are travelling internationally this holiday season, it's a good idea to register on the Ministry of Foreign Affairs and Trade's (MFAT) website www.safetravel.govt.nz just in case of unforeseen circumstances. If something does happen while you're away, being registered means MFAT can check on your well-being or send you important information if needed.
Looking for more information?  Contact a Flight Centre travel expert – 135 stores nationwide. Phone 0800 24 35 44.
Other Travel Articles You Might Like...