Fri, 15/02/2013 - 8:01pm
The world is a fast-changing place and the travel experience in years to come could be very different from today. How different? If some of the ideas currently being considered come to fruition, there will be much to surprise in cheap flights of the future.
The way we travel is already subtly changing each year, with more of us seeking out 'real' travel and an authentic experience of the places we visit, plus an increasing amount of travel planning and communication being done online via mobile devices and social media. But the pace of change is set to increase...
When arriving at the airport before boarding your flight you could soon be greeted by a virtual assistant. Rather than just being information kiosks, these hologramatic assistants will be fully interactive, asking passing travellers if they require help and providing a range of personalised information on the airport or their flight, and in a variety of languages.
The first evidence of this virtual world is visible today at Dubai International Airport, where an early version of such an assistant is available for travellers to use as they pass. At the press of a button, "she" will display requested information or show videos on desired topics.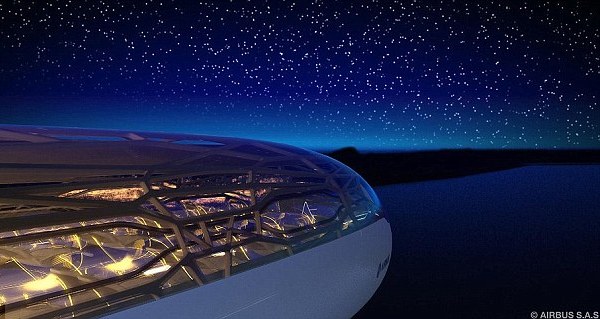 When the time comes to board your flight of the future, you may find the view is better, or at least bigger, than you expected. Aircraft manufacturer Airbus gazed into their crystal ball for what air travel would be like in 2050, and came up with something much more visual and interactive.
The entire cabin will be transparent, allowing passengers to admire a view of the heavens through the roof of the cabin or out across the skies through the cabin sides. See the artist impression above for a glimpse of how this might look. The walls will also be 'intelligent', offering passengers the ability to select entertainment options and play interactive games, all with just a touch of the wall. (Image: Airbus / PA)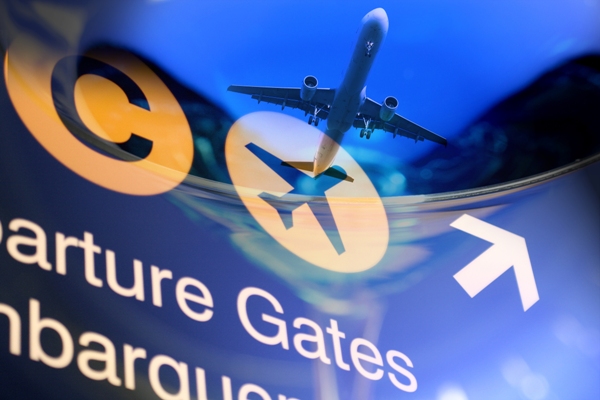 For those travellers who dread the length of time spent on long-haul flights, there's some good news about the future of travel times. A new hypersonic aircraft named the X-51A WaveRider is being developed by the US government and NASA, and which will fly at a speed of 5800 kilometres per hour. What this means is that you could board your flight in London and arrive in New York less than an hour later. The cost for the development so far - small change at just $140 million to date!
But if the thought of all these changes to the way we travel is just a little disconcerting, don't worry just yet. After all, none of us are commuting by jetpacks or eating our meals in pill form, as predictions made 20 years ago claimed, are we?
Looking for information on booking your next holiday?  Contact a Flight Centre travel expert – 135 stores nationwide. Phone 0800 24 35 44.
Other Travel Articles You Might Like...