Mon, 27/10/2014 - 9:46pm
There are countless reasons to want to avoid standing out as a tourist in a foreign country. As well as having the most authentic experience, you'll want to avoid being a target for pickpockets and opportunist thieves. By dressing wisely and learning key phrases and the currency, you'll be in a better position to mix with the locals, avoid crime and even barter for the best deals. 
Learn the Local Language & Lingo
Don't travel expecting everyone to speak English or understand your Kiwi slang. Even if you do come across someone who knows English, they'll appreciate your attempts to communicate like a local. Learn greetings, numbers and basic phrases so you'll be ready when you're lost in the middle of the unknown. Take some classes before you go or try one of many language apps such as Duolingo and you'll be multi-lingual before you can say "Hola!".
Ditch the Map
With apps using GPS on smartphones, physical maps are no longer a must-have travel item. Forget scrambling around with a huge foldable map (that never folds back down to the size it used to be) in the middle of the underground frustrating everyone around you; use GPS to navigate. If you don't have continuous access to mobile data or WiFi, research the area before you travel and take screenshots to save for later.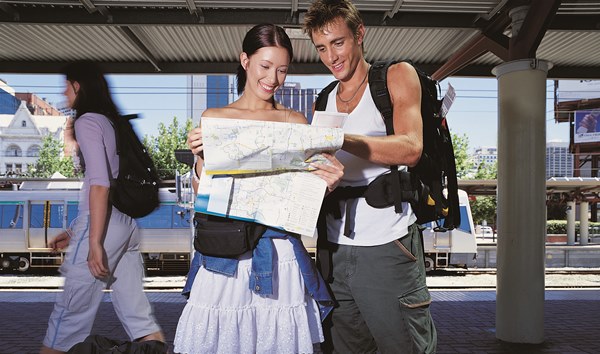 Leave the Bumbag at Home
Nothing screams tourist more than a bumbag, fanny-pack or money belt. Bringing attention to where you're storing your passport and money can sometimes make you a bigger target to thieves. Pay special attention to your surroundings and stick close to your travel buddies. Research the areas you'll be visiting and take precautions; take off your backpack on local transport and hold it in front of you and don't carry around all of your savings in cash. Take advantage of the safes in hotels and hostels and take out travel insurance which covers robbery and loss of cash – you're at risk of crime regardless of what bag you choose.
Learn the Currency
Don't hold up the queue for breakfast bagels while you get confused over which coin is which. Become familiar with the currency before you leave and make sure when you exchange cash, you get some smaller denominations to avoid awkwardly paying for a coffee with a £50 note.
Dress Appropriately
Consider the climate of the countries you'll be visiting and pack for it. Don't try and brave the freezing cold Alaskan snow with your kiwi jandals and boardshorts. Convertible zip off pants are also a no-no for the most part; unless you're off on a month-long hiking trip with limited luggage space. Forget trying to go overboard, dressing like a local also – layering up with Peruvian Alpaca sweaters and colourful cotton pants from the tourist markets won't help you blend in with the locals.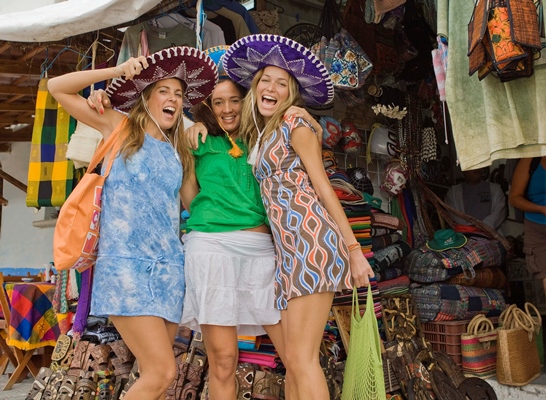 Avoid Pointing & Staring
You're in a new unfamiliar environment in awe of everything around you so take it all in, without making the locals feel like animals in a zoo. What might seem strange to you may be the norm to others, so keep an open mind. If you're unsure of what you'll encounter, do some research before you arrive.
Respect the Culture
It's likely wherever you travel in the world, you'll encounter different etiquette than you're used to. Know what to expect to wear when you enter a religious monument, how to eat certain foods and how to approach and the meaning of common hand gestures. Don't embarrass yourself or the culture with ignorance or judgment.
Don't Wear your Camera like an Accessory
Unless you're a professional travel photographer, there's no need for a heavy DSLR camera on the streets of international cities. Keep a small pocket-size point and shoot camera handy for those must have snaps and selfies. Nowadays, these cameras are high quality and lightweight meaning you don't need to suffer neck injuries to collect lifelong memories. Don't live your trip through the lens of the camera – see with your own eyes what has been photographed thousands of times before!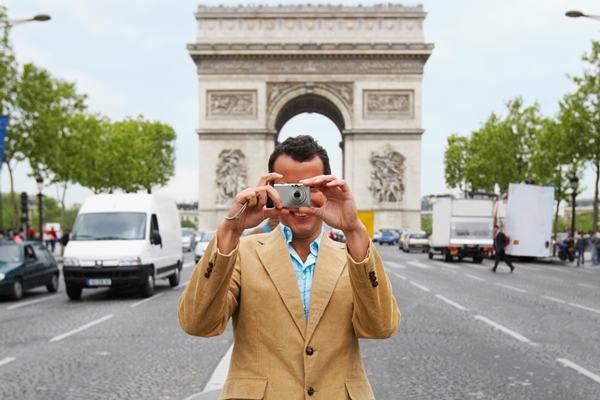 Travel like a Local
See the sights of major memorable attractions, but try and see the area like a local too. Chat to them about their daily lives and find small hidden treasures of restaurants and markets. You'll soon find yourself naturally avoiding tourist traps and seeing the real side of the region. Couch surfing is a great way to meet new people and get some insight into the best things to do.
Taste the Local Cuisine
Stay away from chain restaurants and ask locals for their favourite eating haunts. You'll find the most delicious, authentic food, often cheaper than tourist trap restaurants in tourist areas, just by doing a little research. Even if you've sworn you'd never eat the delicacies, do it anyway. It's a once in a lifetime opportunity and the memory will last longer than the taste of slimy slugs or crunchy grasshoppers you tried while living like a local.
Other Travel Articles You Might Like...