Mon, 26/11/2012 - 8:01pm
While travellers are able to book a range of cheap flights for their holidays these days, airline baggage charges are soaring. According to the Amadeus Worldwide Estimate of Ancillary Revenue, airline extra charges, which include luggage fees, now represent more than 5% of global airline revenues. Globally, ancillary revenue is expected to increase 11.3% this year to $US36.1 billion.
Flight Centre has compiled ten tips for avoiding sky high luggage charges which will eat into the savings you've made on the flight itself.
1)      Consider a full service airline
When weighing up the various airline offerings, look beyond the headline prices. Extra luggage charges can be significant and can easily make a low cost carrier's (LCCs) fare more expensive than a full service airline's offering. Some LCCs overseas now charge customers for carry-on luggage.
In contrast, many full service airlines have generous hand luggage policies and include checked baggage allowances in their standard airfares. For example, Hawaiian Airlines, who are commencing direct, full service airfares from Auckland to Hawaii in March 2013. They will offer Kiwis one carry-on bag weighing up to 11.5 kilograms and two checked-in bags each weighing up to 32 kilograms.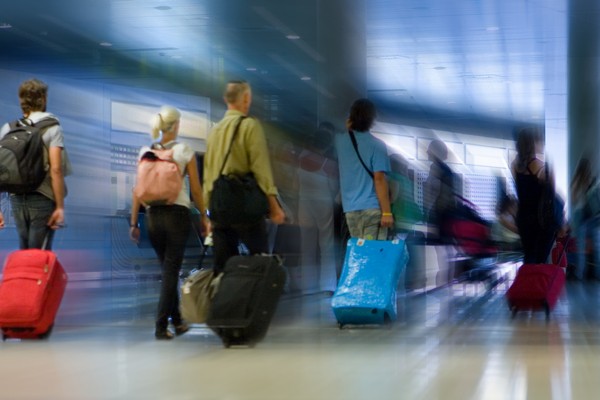 2)      Pay in advance, not at the airport
Where checked luggage charges apply, fees are typically lower if you pay when you book your flight. If you take the traditional approach of checking luggage and paying applicable fees at the airport, you will typically face heftier charges. For example, Jetstar charges $70 for a 15 kilogram luggage allowance booked at the airport, plus $15 for every extra kilogram, for New Zealand domestic flights. For international flights to or from Australia, the charges are $160 for the first 15 kilograms, plus $25 for every extra kilogram.
This means that a traveller with a 20 kilogram suitcase could face a luggage charge of $145 if travelling domestically, or $285 if travelling internationally, for a one-way flight if payment is not made in advance. Had the traveller paid for a 20 kilogram luggage allowance when he or she booked his or her flight, the charge would have been $11 for a domestic flight. High profile Irish LCC Ryanair charges the equivalent of NZ$147- NZ$180 per person for 20 kilograms of luggage checked at the airport for its low season flights.
3)      Plan ahead
Given that you're required to guess the weight of your suitcase (and pay for it) well in advance of packing, it pays to have an idea of what you will be taking with you to ensure you buy the appropriate luggage allowance.
4)      It doesn't pay to be overweight
Once you've paid for your luggage allowance, stick to it as weight restrictions are enforced. Charges typically apply for every extra kilogram.
5)      Status can be important
Luggage allowances may vary, depending on the type of fare you buy or the route you're travelling. You may also be in line for an additional allowance if you are a member of the airline's loyalty program. For example, Emirates generally offers economy class passengers a 30 kilogram allowance, business class passengers a 40 kilogram allowance and first class passengers a 50 kilogram allowance.
6)      Don't assume hand luggage is free
While most airlines will allow you to carry-on small items for free, some carriers now apply hand luggage charges. Examples include United States-based carrier Spirit Airlines, which has just announced charges of up to US$100 for hand luggage, and London-based Wizz. Wizz's fee applies to larger carry-on items.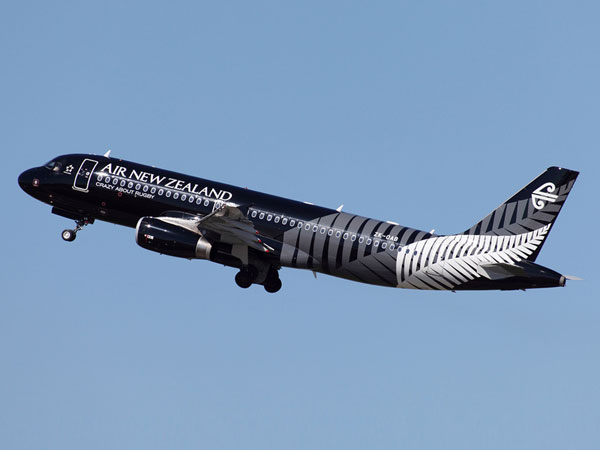 7)      Make the most of your hand luggage allowance
Where hand luggage is included in the fare, make the most of your allowance to minimise your suitcase's weight – and the charges that may apply to it. Jetstar passengers who are travelling on Saver fares are allowed two carry-on items with a combined weight of 10 kilograms. On Air NZ domestic flights, passengers can carry-on one piece of cabin baggage weighing up to seven kilograms.
8)      Wear bulky clothing
If you're travelling with bulky coats or jackets and the climate allows, consider wearing them.  This not only lowers suitcase weight, it may also help you avoid another potential fee – the in-flight blanket charge. An Irish engineer has reportedly taken this strategy one-step further by designing a wearable suitcase that has 14 pockets and can hold up to 15 kilograms of luggage.
9)      Take note of cancellation policies
Don't assume that if you cancel your trip your pre-paid luggage fess will be refunded. According to the Tiger Airways website, who operate in Australia, passengers who pay luggage fees "at the time of booking or up to 72 hours before departure are not entitled to a refund of the fee in the event that they do not travel or do not carry the up-sized luggage allowance of checked-in luggage".
10)     Read the luggage fine print
Policies change frequently and vary widely from airline to airline. Double-check the rules before you travel to avoid any luggage-related headaches at the airport.
Looking for more information?  Contact a Flight Centre travel expert – 135 stores nationwide. Phone 0800 24 35 44.
Other Travel Articles You Might Like...