Thu, 23/10/2014 - 11:20am
New Year's celebrations are some of the biggest festivities annually around the globe. It means very different things to different cultures, so be sure to read ahead about your New Year's destination and know what to expect. It's also very important to book well ahead, as flights, accommodation and any other 'tourist essentials' are booked out long in advance at this time of year.
With all this in mind, make sure you have fun in choosing which holiday destination is best for you! You'll find 10 of our favourites below.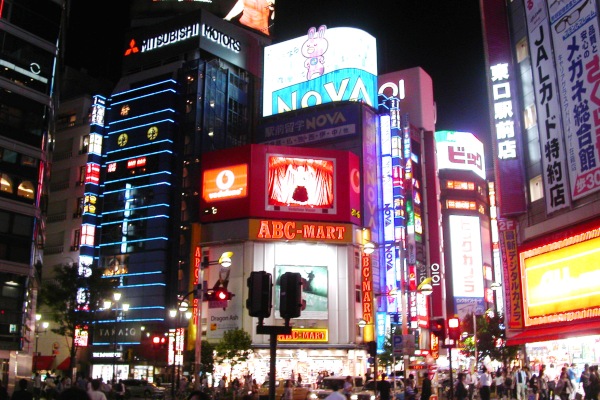 Tokyo
Japan celebrates New Year's eve the way most of us here in the west do Christmas - at home. In the run-up to December 31, many Tokyo residents leave the capital to return to their families. This means more room in the city for all of the New Year's tourists! If you want to hit the town, there's still plenty to do, plus it's the one day of the year when the public transport keeps running all night long. The best place to be for the countdown itself is probably at Shibuya crossing, which turns into a writhing mass of humanity at midnight. You may recognise this massive crossing from being featured in blockbusters like Resident Evil, The Fast and the Furious: Tokyo Drift and Lost in Translation.
Happy New Year: 'Akemashite omedetou!'
Amsterdam
On New Year's Eve (NYE) the streets of Central Amsterdam are packed with people who are here to let loose and celebrate. Because of it's popularity at this time of year, Amsterdam quickly becomes overrun with people. So when it gets to party time, many people are happy simply to hit the streets with the whole of central Amsterdam becoming one big party zone. The biggest crowds can always be found in and around the other city squares. In particular Nieuwmarkt and Dam Square itself.
Happy New Year: 'Gelukkig nieuwjaar!'
Barcelona
On December 31st, all the family members gather together in order to enjoy the evening meal and also to witness the New Year together. When the time is close to midnight, people gather together on the street and wait for the midnight.
The true party-goers will then stay out to party the rest of the night away. Barcelona loves to party until the sun rises and with a drink of cava (Spanish champagne). The city loves to celebrate in their own, more traditional way. They do not have any rituals of displaying fireworks, or large shows; it's more about an evening with family and friends, celebrating the coming of a new year. This is a great New Year's destination for anyone looking to bring the year in with a bang, but not keen on the idea of huge, all-nighter parties.
Happy New Year: 'Bon any nou!'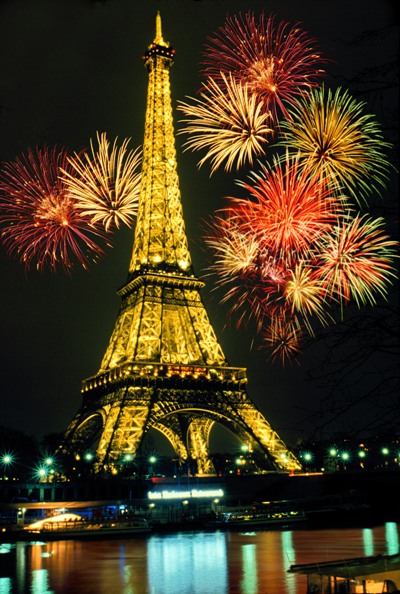 Paris
Parisians tend to head home on New Year's Eve for dinner with friends or family, but there's always a good time to be had in the artistic, romantic Montmartre area where bars recall the Années Folles of Hemingway and Picasso. Or, you can wrap up warmly and admire the cityscape by night from below the Sacré Coeur. Once you've raised your glass at midnight, head over to the trendy quarter Pigalle, where in between the neon lights and club entrances are plenty of down to earth bars that will keep things rocking until dawn.
Happy New Year: 'Bonne année!'
Istanbul
Come New Years, people in Istanbul are taking to the streets – particularly Taksim Square and Bağdat Caddesi – turning the night into a citywide street celebration. For a more extravagant evening, head to the swanky neighbourhood of Nişantaşı - you can choose from the slew of venues offering rather expensive NYE dinner-and-entertainment packages, or simply grab a bottle of champagne and watch the fireworks on the main avenue. A more low-key street celebration awaits you right underneath the Galata Tower, where you can party with young locals and expats. For a truly local experience, visit Burgazada, the third largest of the Princes' Islands, and partake in the bonfire parties around the pier.
Happy New Year: 'Mutlu yıllar!'
London
Always big on the celebrations, London's got comedy, cabaret and spectacular club nights up its sleeve, not to mention the ever-brilliant New Year's Eve firework display over the Thames. London's spectacular New Year's Eve fireworks display at the London Eye is famous around the world. The event is hugely popular, with hundreds of thousands of people going to see the display each year. The fun doesn't stop at midnight on December 31 though; enjoy a more leisurely New Year's Day at some of London's best attractions and museums on January 01 to really finish of your trip.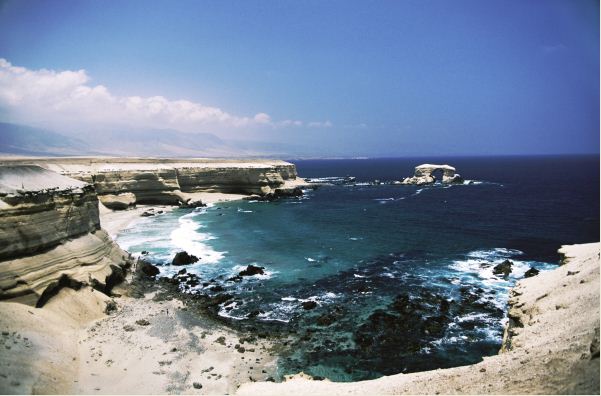 Chile
If you're after a New Year's celebration with a difference, why not try Chile? The biggest New Year's Eve show in Latin America takes place in the Valparaíso harbour with a 20-minute fireworks show launched from 17 different points along the coast and a dance party that lasts until sunrise. The festivities begin on the 28th, and by the 31st more than a million people have made their way to the city's sandy shores for the ultimate beach party. To ensure good luck in the New Year, do as the locals do and wear yellow underwear, eat a dozen grapes at midnight, and put a $1,000 peso bill in your shoe. Don't ask why – just do it.
Happy New Year: 'Feliz año nuevo!'
Rio de Janeiro
The city may be awash with smaller parties, but there's only one place for the Rio New Year debutante: Copacabana Beach. The kiosks lining the sand offer expensive, all-you-can-drink tickets, or you can grab a caipirinha from the street, meld in with the two million-odd people dressed in white, yellow or red,  filling the beach from late-afternoon and wait for the show. The musical line up is always a well-guarded secret until closer to the day, but expect a big Brazilian star, Carnival samba school and an international DJ to grace the stage, whilst midnight's 15-minute firework display fired from barges out at sea is never short of magnificent.
Happy New Year: 'Feliz ano novo!'
Abu Dhabi
Since the UAE capital isn't the drinking-in-the-streets type (and heavily against the law), you're best off bringing in the New Year in the sandy outskirts of Abu Dhabi. There are a handful of New Year's Eve desert safari tours, which takes revellers out to a traditional Bedouin encampment complete with barbecue buffet, belly dancers and an alcohol bar. There's also the opportunity to ride a camel or, for more of a thrill, quad bikes, with a dazzling canopy of stars virtually guaranteed come midnight.
Happy New Year: 'Kul am wa antum bi kheir!'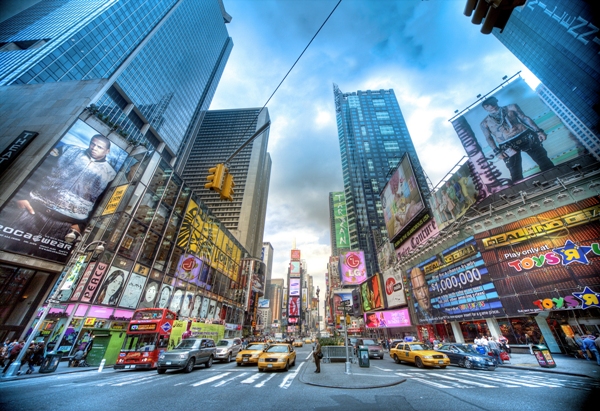 New York
As the New Year approaches, New York City gets ready for its annual New Year's Eve in Times Square celebration. The famous ball drop atop Times Square has been a tradition dating back to 1906. Each year, over one million people descend upon Times Square to party and experience this free and memorable event! If you are planning to join the party, get there early and be prepared - you'll be corralled into barricaded areas where you'll have to stay for the duration. After the ball drop in Times Square, buy tickets and celebrate some more at one of the many New Year's Eve parties to get the true Manhattan experience!
Need more information on planning your New Year's holiday? Contact a Flight Centre travel expert – 130 stores nationwide. Phone 0800 24 35 44.
Other Travel Articles You Might Like...