Mon, 06/01/2014 - 8:27pm
Adventure and a touch of the gourmet lifestyle will shape the holiday plans of travellers in 2014.
Flight Centre has issued its top 10 inspirational hotspots for 2014, compiled by Flight Centre's team of experts based on emerging hotspots, what travellers are enquiring about and the cheap holidays offered for destinations.
1. BRAZIL
Travellers will score big time exploring Brazil in 2014 as the country celebrates its status as host of the 2014 FIFA World Cup and gears up for the Olympics in 2016.
Brazil is a sexy destination all about its samba music, soccer stars and supermodel beauties strolling the streets. It is also a land of juxtaposition with wild parties and wild jungles; adventure one minute, siesta the next.
INSIDER TIP:  Brazil's true colours shine during the vibrant annual Carnaval, so if the timing works for your travel plans jump at the chance to head to the Carnival Capital of the World, Rio de Janeiro during February - March.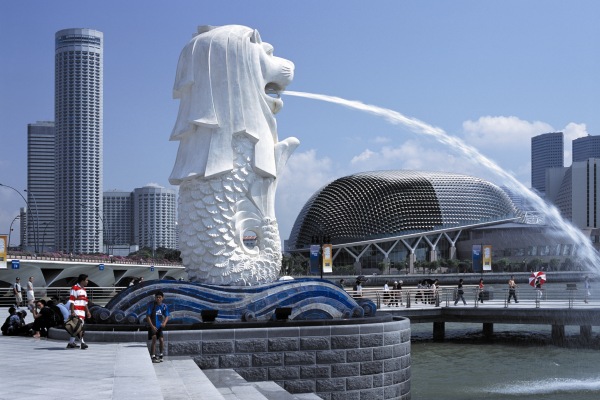 2. SINGAPORE
No longer just a stop-over hub, Singapore is a fully-fledged tourism hot spot. A manageable flight time, strong dollar and an all-year round 30 degree climate are just the tip of the iceberg for reasons to embark upon a Singapore holiday.
From traditional street food markets to the glamour of some of Asia's best rooftop bars and designer shops, Singapore is a multi-faceted destination offering travellers the perfect blend of history, culture, arts and adventure.
INSIDER TIP: The famous Singapore Sling at Raffles Hotel is the single must-do on any traveller's list. Rudyard Kipling famously wrote The Jungle Book while sipping one himself in the hotel and its magnificent facade is steeped in colonial heritage.
3. SHANGHAI
China's cosmopolitan darling, Shanghai is often forgotten as travellers traditionally flock to Beijing to see the Great Wall and the Terracotta Warriors. But Shanghai offers a different perspective, from ancient to modern and East to West.
In 2013, passport holders of 45 countries and regions including New Zealand were granted a visa-free transit stay of up to 72 hours when taking an international transfer via airports, so Flight Centre predicts a surge in popularity for a Shanghai stopover.
INSIDER TIP: The Bund is a famous waterfront strip regarded as the symbol of Shanghai and perfect for people-watching, great restaurants and chic bars.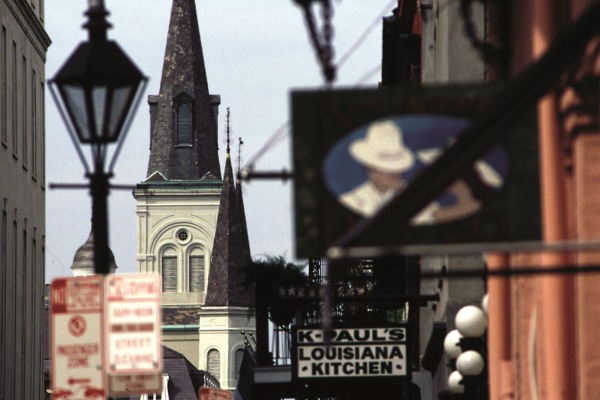 4. NEW ORLEANS
The US city of New Orleans certainly has many new things on offer, but its unique quirks are stepped in tradition and cultural heritage. Founded by the French, briefly ruled by the Spanish and called home by the Haitians in the early 1800s, New Orleans has a vibrant history and is the most European city in America.
New Orleans has never been easier to access from New Zealand with all major US hubs servicing New Orleans, including Los Angeles, San Francisco, Dallas and Houston.
INSIDER TIP: Hit the cobblestone streets running and take a walking tour of the cultural hub of New Orleans, the French Quarter. With its old world shops and building facades a walking tour offers a great insight into the history of New Orleans and is much more fun than just driving by.
5. SOUTH AFRICA
South Africa is the great all-rounder perfect for all traveller types where you can seek adventure, adrenalin, romance, family time or food and wine indulgence. South Africa holidays are expected to continue to move from strength to strength in 2014 with improved infrastructure across the industry playing its part in improving travellers' experiences.
For a history lesson, a visit to the township of Soweto will give travellers a strong sense of the story behind the apartheid struggle, while Newtown will show off the artistic flare of the culture today.
INSIDER TIP: Well-known for its "Big Five" – the lion, elephant, buffalo, leopard and rhino – you can spot them at any of the numerous safari lodge options available. But along with the Big Five, you can spot another big one off the Western Cape coast where cage diving with great white sharks is growing in popularity.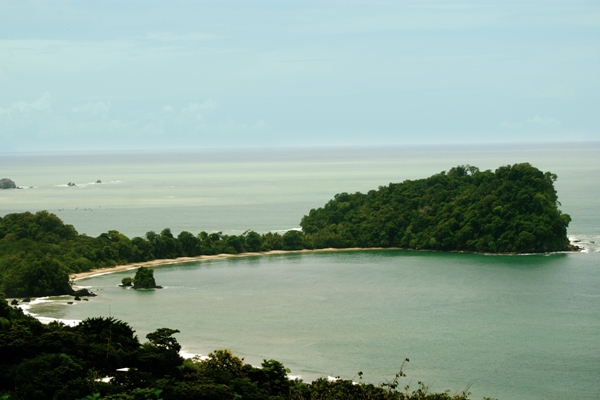 6. COSTA RICA
A Central American eco-hub that won't costa lot! Budget conscious travellers are expanding their horizons with more affordable airfare pricing over the past few years making USA, South America and Central America all much more viable holiday options.
Costa Rica is one of the 20 richest countries in biodiversity and eco-conscious travellers will delight in exploring the rainforests, active volcanoes, thermal hot springs, beautiful beach and a thriving marine surface. Travellers with a passion for Mother Nature will find this place a wonder to behold.
INSIDER TIP: Irazu is a colossal giant and the most active of all Costa Rica volcanoes. Just 30kms from San Jose, on a clear day both the Pacific and Atlantic oceans are visible from its peak.
7. SOUTH AUSTRALIA
From the vibrant atmosphere of cosmopolitan Adelaide to the pristine beaches of Kangaroo Island and the world-famous wine region of the Barossa, South Australia truly offers something for everyone from adventure to avant-garde.
South Australia is a cultural haven for tourists looking to experience award winning wines, food and some of the most spectacular scenery in Australia.
INSIDER TIP: Just across the ditch but a world away, Kangaroo Island is 509kms of coastline with native bushland, wildlife, pristine beaches, local wines and spectacular sunsets.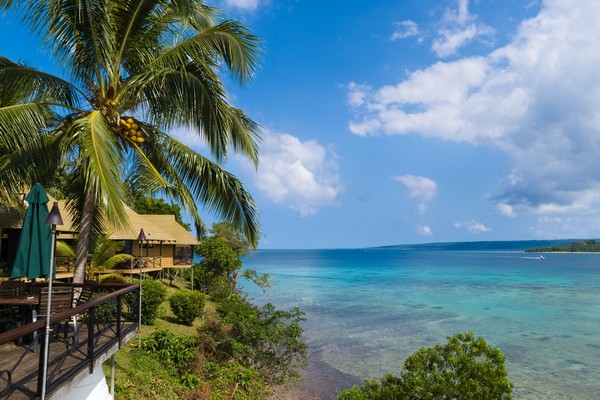 8. NEW CALEDONIA
France is only a few hours away, who knew? The glamour of France with the hospitality of the South Pacific, New Caledonia is steeped in French colonial history yet has the beach vibe and culture of a South Pacific Island.
Key to its growing popularity with guests is its proximity to New Zealand, with a flight time of under three hours from Auckland.
INSIDER TIP: New Caledonia is a cosmopolitan city with restaurants, bars, night clubs and casinos all on offer, but travellers can seek tranquillity on the islands of Ouvea, Isle of Pines and Lifou.
9. EXPEDITION CRUISING
Travellers looking for adventure are setting sail on expedition cruises to get closer to the action. In recent years, cruise holidays have grown in size and Flight Centre predicts this trend to increase in 2014 with the most popular expedition cruise choices for 2014 to be the Kimberley, Norway and Galapagos Islands.
Very different to traditional cruising, expedition cruises are dedicated to helping passengers learn all about the history and culture of the remote destinations they're visiting. An overnight docking might involve spotting wildlife at dawn on the water's edge or a visit into remote Papua New Guinean territory to see a local tribe perform a century old ceremony.
INSIDER TIP: While shore excursions are based on different interests and fitness levels, mobility is a must for most expedition cruises as many stops are wet stops, where passengers disembark on to smaller vessels and sail to shore or explore in the water.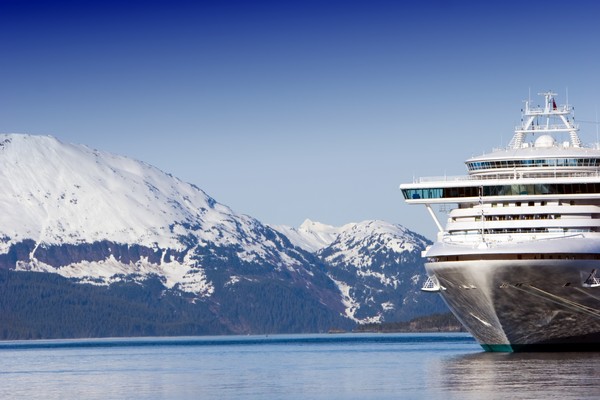 10. BHUTAN
Monks, mountains and modernisation summarise the Kingdom of Bhutan in South Asia. Tucked away in the Eastern Himalayas between India and China, Bhutan offers travellers a wonderful blend of ancient Asian civilisation with a touch of Himalayan adventure.
Bhutan is potentially one of the happiest places on earth. In 1971 the King famously coined the term Gross National Happiness and it's been used in Bhutan ever since as a philosophical measurement of economic development instead of Gross Domestic Product. Small wonder that Flight Centre predicts more travellers adding a Bhutan stopover to their Thailand, Singapore or India itineraries.
INSIDER TIP: Bhutan's geographic location and unique climatic variations make it one of the world's last remaining biodiversity hotspots. Conservation is key and there are a number of national parks and wildlife sanctuaries showcasing endangered animals, birds and plants to raise awareness.
Looking for more information on planning your holiday?  Contact a Flight Centre travel expert – 130 stores nationwide. Phone 0800 24 35 44.
Other Travel Articles You Might Like...