Thu, 28/03/2013 - 2:45pm
International travel is on the rise with Statistics New Zealand reporting more Kiwis booking holiday packages in the past year, compared to the year prior.
While Kiwis have always enjoyed a culture of travelling, it seems we are increasingly taking advantage of cheap airfares and our strong dollar to travel to destinations further afield that in the past were deemed too costly.
Flight Centre's most popular destinations based on booking increases are:
Honolulu, Hawaii 
Honolulu is a world-class destination offering fine dining, five-star resorts, shopping, museums and cultural events. So it's no surprise that Hawaii holidays are taking Kiwi travellers by storm with a whopping increase in bookings of more than 120 percent year-on-year.
Kiwis are even combining the US Island state as a stopover destination to connect to mainland destinations such as New York City, which is also showing an increase in bookings of 26 percent.
For those looking for a more authentic experience, head to the outer islands where the lifestyle is slower paced.
Port Vila, Vanuatu
If you still want to enjoy the fruits of the South Pacific without all the crowds, Vanuatu is proving to be a very popular alternative to the traditional Fiji and Cook Islands holiday destinations with bookings up by over 100 percent.
The cheap flights available combined with increased visibility by Vanuatu's tourism board has seen Kiwis making the most of this destination which still offers an 'untouched' feel to travellers.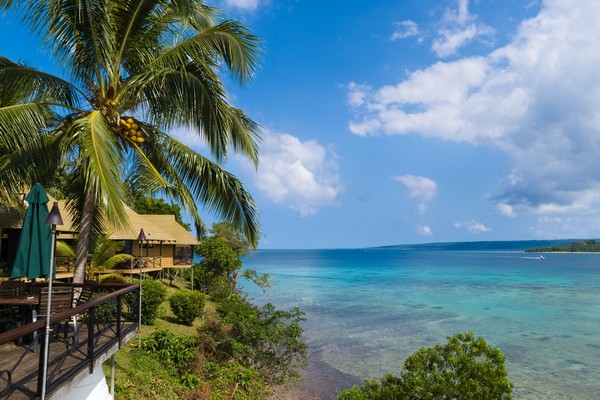 Papeete, Tahiti
The ultimate aspirational destination, Tahiti conjures images of palm trees, crystal clear waters and overwater bungalows. With bookings up by more than 75 percent, there is a demand for holiday options that offer top quality service – so you're getting what you pay for in a good way.
A popular choice for honeymooners and couples, the beaches of Bora Bora are often named amongst the top ten most beautiful in the world and the black sand beaches of Tahiti Nui's northern coast are a must do daytrip on any itinerary to French Polynesia.
South America
This is a destination that is bound to excite, thrill, challenge and infuriate. From Brazil to Peru, South America is far flung and exciting.
Bookings to South America have increased by over 20 percent and Buenos Aires is leading the charge with a 62 percent increase, followed by Santiago which is also proving very popular.
Situated on the southeastern coast of South America, Buenos Aires is home to the tango and you can see this being danced at almost every café and nightclub.
Bali, Indonesia
With direct airfares and great accommodation deals to match, Bali holidays are increasingly popular. Bookings are up by 38 percent year-on-year with Kiwis really making the most of the services which are providing a faster and easier way to experience this destination.
Whether you're looking for a family vacation, a health retreat or even a surfing trip, it caters for all interests and all ages.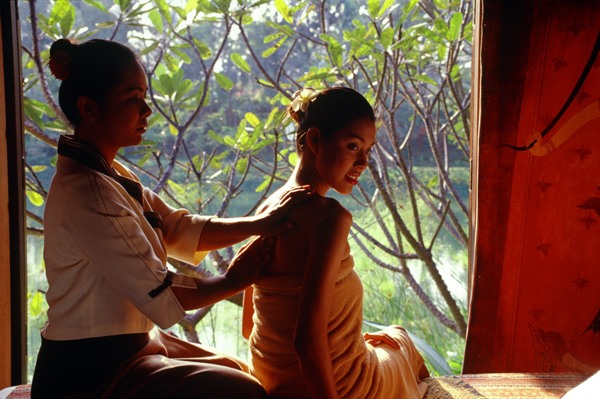 Phuket, Thailand
The largest island of Thailand features clear waters, white sandy beaches and a range of luxurious resorts that won't stretch the budget to uncomfortable lengths, but it's the beautiful natural resources that have increased bookings by more than 35 percent.
With a reputation for great value and offering everything from beautiful beaches to shopping, cafes and culture, Phuket is establishing itself as a well known, top tourist destination, particularly in the younger market that are looking for something cheaper than the traditional UK or European getaway.
Abu Dhabi and Dubai, Middle East
Abu Dhabi and Dubai are attracting New Zealand travellers heading to the Middle East with both destinations showing an increase of over 30 percent year-on-year.
Abu Dhabi is fast establishing itself as the next must-do Middle Eastern destination, positioning themselves alongside Dubai when it comes to both world-class service and tourist offerings.
Cape Town, South Africa
It's not only our large community of South African expats that are flying to Cape Town for their next escape. With a reported increase in bookings of 30 percent, television shows such as the recently aired 'Africa' are driving interest in holiday destinations where travellers can get up close and personal to the wildlife, particularly the big five.
South Africa combines both the wildlife and city or beach break while still offering a rich cultural experience, ticking all the boxes.
Looking for more information on planning your holiday?  Contact a Flight Centre travel expert – 135 stores nationwide. Phone 0800 24 35 44.
Other Travel Articles You Might Like...