Thu, 07/08/2014 - 4:50pm
Self-drive holidays are one of the best ways to see the most of a country.
Whether you are planning a trip to the UK or Europe, the USA or even looking for a close-to-home escape in Australia or New Zealand, we recommend you take a look at these self-drive options…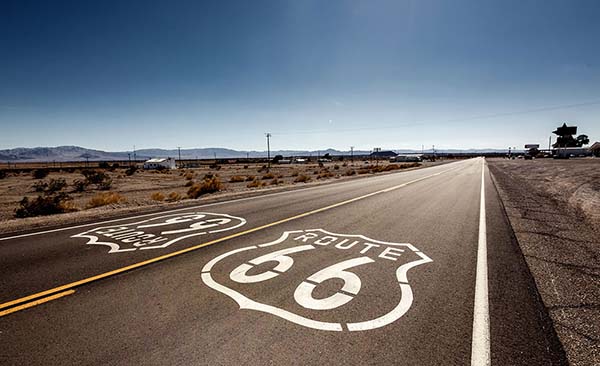 Route 66, USA
If you're looking for a self-drive holiday full of neon signs or rusty middle-of-nowhere truck stops, then Route 66 is the highway for you.
This recognisable road was one of the original highways through the USA, linking Chicago to Los Angeles. It has since been replaced with the Interstate Highway System  (IHS) which provides travellers a quicker and more efficient cross-country route. With the help of the IHS you can drive from Chicago to LA in less than five days. The IHS also allows you to miss what sections of Route 66 you don't mind skipping and to have more time in towns that you don't want to miss. We recommend you take two weeks and enjoy some of the side trips available on your way including the Grand Canyon, Las Vegas and the Santa fe loop.
Pacific Coast Highway, USA
If you want to incorporate sun-time, beach-time and shopping-time into your self-drive holiday,  jump on the Pacific Coast Highway through California, famous for some of the most beautiful coastlines in the USA.
The highway is roughly 2,000 km's in entirety, stretching from the Canadian border down to Mexico. The most popular route for drivers is from Los Angeles to San Francisco, which can be completed within a day. This self-drive holiday will let you experience some of the USA's most iconic past-times; shopping in Los Angeles, admiring the Spanish influence in Santa Barbara, the picture perfect Big Sur and driving across the Golden Gate Bridge in San Francisco.
Atlantic Highway, England
Summer time in England can look like something from a movie, especially if you're making the most of the season in the countryside. For an amazing self-drive summer getaway in the UK, fly to Bath and drive through the countryside on the Atlantic Highway. This highway is known for being a driving route with lots of personality. It's also where you can see some of England's most dramatic views; unspoiled, charming villages and summer gardens full of fauna and flora. The Atlantic Highway is part of the The A39 which runs from Bath to Falmouth, the Atlantic Highway itself is the stretch between Barnstaple and Newquay. Drivers often complete the Atlantic Highway and continue on through The A39 to see the most of the region. Its the perfect way to see England's dramatic countryside.
South-West Coast, Ireland
Shannon; Ireland is becoming the ideal hub for visitors looking to tour Ireland's South-West Coast and is a great place to do a self-drive circuit. The beauty of the coast is that you don't need to commit to long driving hours to see Ireland's beautiful landscapes. Ireland's West Coast is full of lush, green countryside, rugged coastlines, lakes and rivers, and friendly pubs. Cork and Kerry are two of the most popular cities with tourists in Ireland, with attractions like Blarney Castle, the Ring of Kerry and the Dingle Peninsula which are all not-to-be-missed spots! We recommend spending at least one week completing a circuit from Shannon of Ireland's South-West Coast.
Switzerland, Italy & France, Europe
The French Riviera is a very popular tourist destination which is no mystery if you have spent any time there. Many tourists come to the French Riviera to holiday like the rich and famous, and many use this region as the starting point for a European self-drive experience. You can see some of Switzerland, Italy and France's most breathtaking views on a circular self-drive trip through the French Rhone-Alpes region. We recommend including a journey past the high Alpine lakes of Switzerland and south through Italy's Lake Como and Ligurian Alps district. You will be spoilt with the number of stunning European views on this journey.
Alpine Road, Germany
Driving along the German Alpine Road is an unbeatable experience. The 450 km road through the Bavarian Alps from Lindau to Berchtesgaden will be a journey you won't forget. There are many German treasures to see along this route including 21 mountain lakes, 24 castles and more that six spa resorts; which ultimately makes Alpine Road one of the most scenic and relaxing ways to see Germany. While popular with tourists, it's definitely a self-drive holiday for tourists who are wanting to see more than just the iconic attractions that Germany holds.
Great Ocean Road, Australia
We recommend you try something different for your next Australian getaway and explore Great Ocean Road through a self-drive holiday. Start your journey from Melbourne; here you can discover beautiful beaches, great cuisine and plenty of heritage. There is also Australia's best rainforest scenery in the nearby Otway Ranges to be explored. One of the most popular tourist destinations along the East Coast is the 12 Apostles, stopping here is a must-do. Great Ocean Road stretches for roughly 243 km's and you can choose to drive the entire route or a small section, either way we're sure you will fall in love with the landscape.
Great Southern & Golden Outback, Australia
If you're looking for an Australian experience full of outback plains,  deserts, salt lakes, rugged rocky out drops and stunning beaches, take a self-drive trip through Western Australia. Whether you have only a couple of days up your sleeve, or more than a week, it's easy to see some of the best of the region through a self-drive circuit from Perth. Don't miss Wave Rock in Hyden, Lake Grace, Margaret River and Albany. Driving through Australia's golden outback is a great way to see a historical and often untouched side of Australia.
Nelson to Queenstown, New Zealand
We are blessed in New Zealand with numerous self-drive holidays on offer, that can be done any time of year.  One of our favorites is the route from Nelson to Christchurch, stopping in at Kaikoura, and then continuing the journey from Christchurch to Queenstown, stopping at Mount Cook. While each section of the drive can be done within a day, we recommend taking your time to make the most of the South Island's breathtaking scenery. Whether you are traveling with your family, loved one or friends, there is plenty to visit on the way. Don't miss the stunning scenery through the Southern Alps, Lake Tekapo, Hanmer Springs and the many opportunities for wine and food tasting on the way.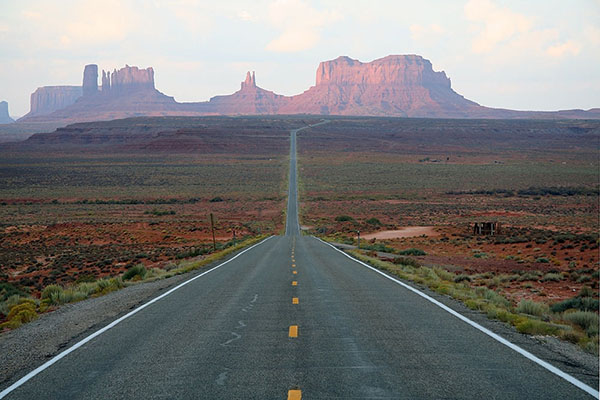 Looking to book airfares, accommodation or even a rental car for your self-drive holiday? Contact a Flight Centre travel expert - 130 stores nationwide. Phone 0800 24 35 44.
Other Travel Articles You Might Like...