Thu, 16/08/2012 - 1:51pm
If a holiday with picturesque beaches, white sand, sun and a tropical climate is what you're looking for, head to the Cook Islands! Wanting some helpful holiday tips? Tanya Honore from our K Road store recently visited the Cook Islands and shares her top tips when visiting these amazing islands.
Speak the Lingo:
Kia Orana – Hello
Pe'ea koe – How are you?
Meitaki – Good/Thank you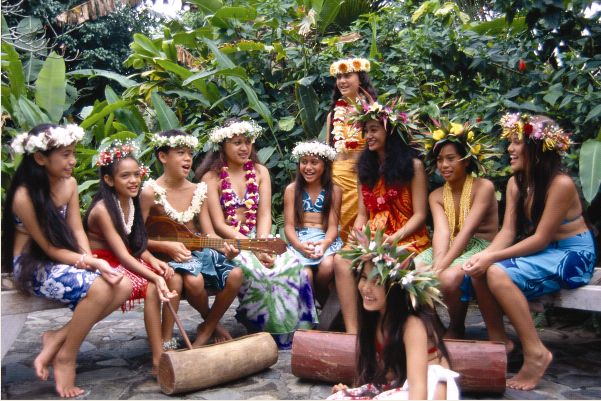 Helpful Hints:
Try Nu or fresh young coconut juice is the "PowerAde" of the islands. It is 100% natural and if chilled it is the perfect energy revitaliser for those hot days.
Eat Rukau! It's a local traditional dish that you may find on island night menus. It is essentially boiled down Taro leaves and then baked with coconut cream. Full of nutrition and flavour it is a must with a plate of fresh BBQ'd Tuna and Breadfruit chips!
Haggling of prices is not customary and considered rude in the Cook Islands.
The Dress code in the Cook Islands is casual. Beach wear should not be worn to town. Dressing to go to dinner is again smart casual. If you do choose to visit a church for a Sunday service while there, Men should wear a collared shirt and women a dress/skirt and top that preferable covers shoulders.
Visit Te Vara Nui Cultural Village!The combo tour that includes the village tour, show and dinner is long but is very interesting and well worth it. The show is first class and in my experience of watching many island night shows, is the best in Rarotonga. The buffet meal is superb with options for vegetarians as well. If the village tour is not needed the simple package of show and dinner is still a must see for all visitors to the island!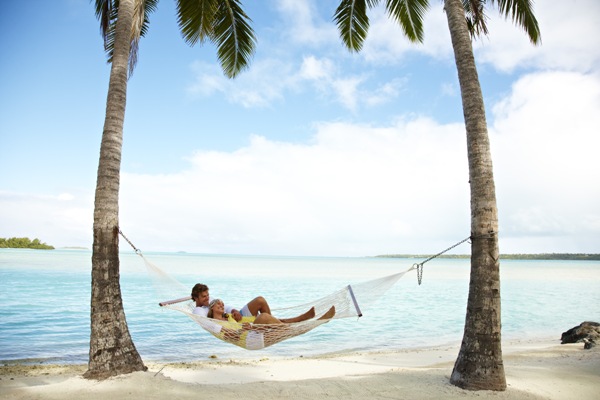 Top eating spots:
Tamarind House, Rarotonga:

 Located just out of Avarua township (to the East), on the beach front it has been around for many years and is a great option for a special dinner. The prices are that of which you would find in NZ. They specialise in a fusion of Pacific/Asian/European flavours.

Tupuna's, Aitutaki:

 Aitutaki's best kept secret! This small restaurant is tucked away in the centre of the island in a tropical garden setting. You find the freshest local seafood on the menu and if you are lucky enough to strike it when they have the special on of Mud Crab. It is big enough for two and is real culinary experience.

Koru Cafe, Aitutaki:

 Don't miss the Big Breakfast or Carrot Cake! This cafe is an institution in Aitutaki and is popular with both tourists and locals. They also stock a great range of local crafts and their own branded merchandise. Steve, the chef will prepare a lavish picnic pack for you to take on your adventures around the island.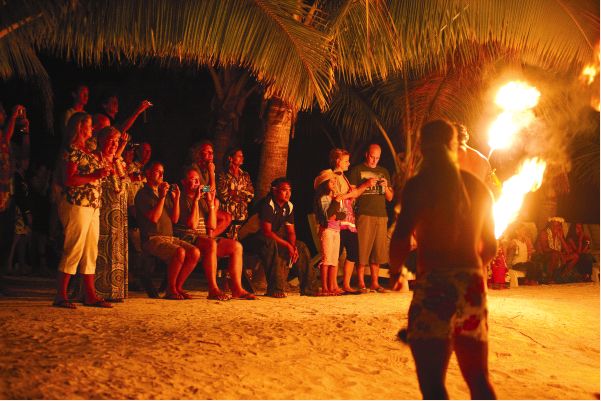 Transport:
Public Bus (Rarotonga only): This runs regularly in a clockwise and anti clockwise direction. A single ticket costs approx $4. On a Friday night when the bars and nightclubs are open till 2am the last clockwise bus leaves from town at 2.15am so there is always a way home! The buses run reasonable regularly but do remember things are on "island time"!
Scooter/Car Hire: You can rent these on both Aitutaki and Rarotonga for very reasonable rates. You MUST get a local license. In Rarotonga you need to go to the local police station and pay $25. If you need a scooter license and don't already have one you will need to do a shot driving test. Not to worry....everyone passes! In Aitutaki the same applies but it will only cost approx $5 (it's just a simple cardboard one).
Bicycle: The roads in Aitutaki are great and unless you venture to the centre of the island are flat. In Rarotonga the roads are a little busier. The inland road is a fascinating ride. It is the original road and takes you through the residential areas so you can see the way the locals live.
The Cook Islands is a spectacularly clean (compared to other Pacific Island destinations). The beaches throughout these islands are beautiful and the lagoon in Aitutaki is one that is unrivalled. You will not be disappointed! If its rest and relaxation you want or an activity filled family holiday, The Cook Islands has everything you could want.
Looking for more information on Cook Islands Holidays or Cheap Flights to the Pacific Islands? Contact Tanya Honore from our K Road store or a Flight Centre travel expert– 135 stores nationwide. Phone 0800 24 35 44
Other Travel Articles You Might Like...