Mon, 13/01/2020 - 12:16pm
Already planning for your next trip? Here are a just few up-and-coming destinations to consider for 2020.
Taiwan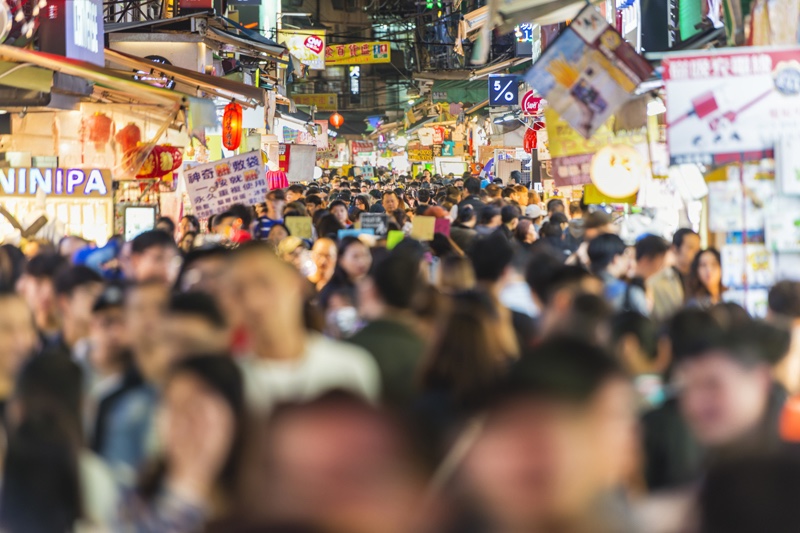 Shilin Night Market, Taipei. Photo: Getty
Full of good food, excellent sights and rich cultural experiences, Taiwan remains a hidden gem among east Asian nations, and is the complete package for those looking to go somewhere exciting and new in 2020. Plus with the Air New Zealand direct flight from Auckland, Taipei is now easier to get to.
In cosmopolitan Taipei, admire the city's architectural marvels from the grandiose Chiang Kai Shek Memorial Hall to the iconic Taipei 101 which, before Dubai's Burj Khalifa took over, was considered the tallest building in the world.
For foodies, Taipei also offers a cornucopia of delicious local and international cuisine: dim sum and soup dumplings at Din Tai Fung, Taiwanese-style vermicelli at Ay Chung Rice Noodles, shaved ice desserts at Ice Monster, and freshly made snacks at night markets like Shilin and Ningxia, which are usually open until midnight and beyond.
If you're in search of some of Taiwan's stunning natural scenery, take a train and venture outside the city to Taroko National Park, home to picturesque waterfalls, marble stone cliffs and a jaw-dropping 18km-long gorge.
New York City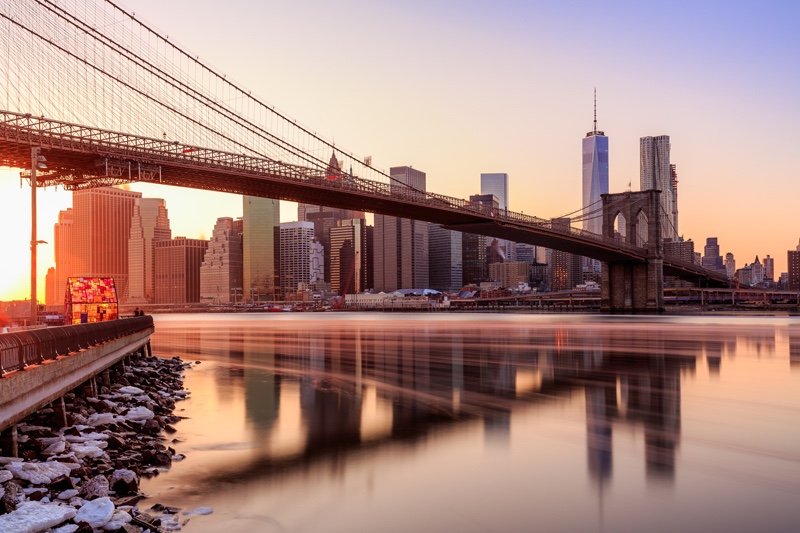 A Manhattan sunset from Brooklyn Bridge Park, New York. Photo: Getty
Little needs to be said in terms of why the Big Apple deserves a mention, but for New Zealanders, getting to New York City is about to get a whole lot easier with direct Air New Zealand flights from Auckland coming in October 2020, giving you more time to explore one of the world's greatest cities. Top attractions like Times Square, Central Park, the Empire State Building and the Statue of Liberty are all must-sees for first timers to NYC, while returning visitors will still have plenty on their list of things to see and do.
Can't decide where to start? We suggest you crack into the day New York-style with a bagel and coffee in hand (Ess-a-Bagel, The Bagel Hole and Kossar's are all good shouts) before heading to one of New York's numerous prestigious museums and galleries: MoMA, the Met, the Guggenheim, Whitney or the American Museum of Natural History, to name but a few.
For lunch, grab a burger or pizza slice (New York pizzerias are some of the best in the world) before taking a leisurely stroll across Brooklyn Bridge – it's a walk made even more perfect if you can time your visit for when the sun goes down (and on weekends there's a nearby flea market that's well worth a visit). For dinner, treat yourself with a fine-dining experience at one of New York's many Michelin-starred restaurants – Per Se and Eleven Madison Park are both incredible options – before ending the night at a Broadway show.
Malaysian islands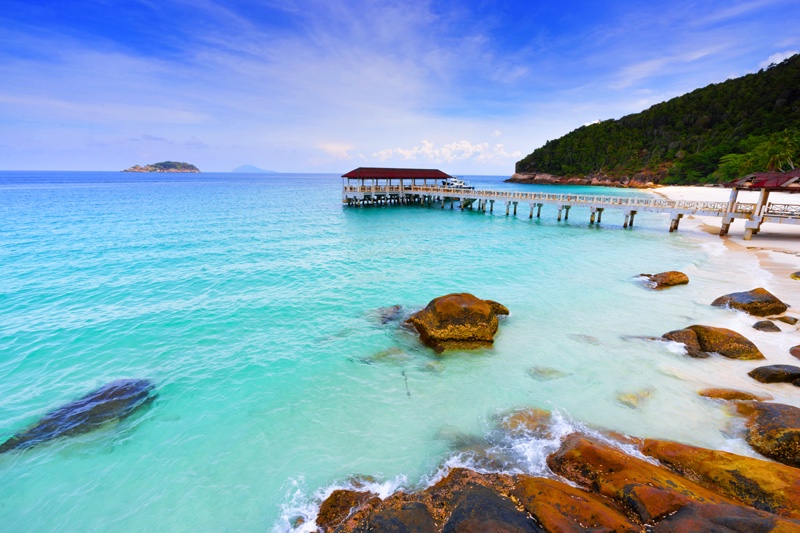 Pulau Redang. Photo: Getty
A sunny and surprisingly affordable getaway from New Zealand, Malaysia is home to more than 800 islands, almost all of them with beautiful, quiet beaches and diverse jungle scenery. Each island has its own unique character suited to whatever style of travel you prefer, whether that be lounging in the sun or active trekking through lush green rainforest.
Pulau Redang off the coast of peninsular Malaysia, for example, is great if you're looking for an upscale resort stay. It also offers plenty of water-based activities like scuba diving, canoeing, kayaking and snorkelling, giving you the chance to explore the island's exotic marine life up close. Pulau Pangkor, which translates to "beautiful island", is perfect for those searching for a peaceful yet scenic getaway, while Langkawi – an archipelago made up of 99 islands – offers a diverse ecosystem of landscapes to enjoy, from waterfalls and mangroves to limestone caves.
If you're looking for something more than just the usual surf-and-sand experience, try Penang Island, also known as the "Pearl of the Orient" for its historically important role in trade during British rule. Visitors are treated to an impressive series of mansions, temples and colonial-era buildings in Georgetown, and a mouthwatering selection of street food including nasi lemak, laksa and Penang-style mee goreng.
Portugal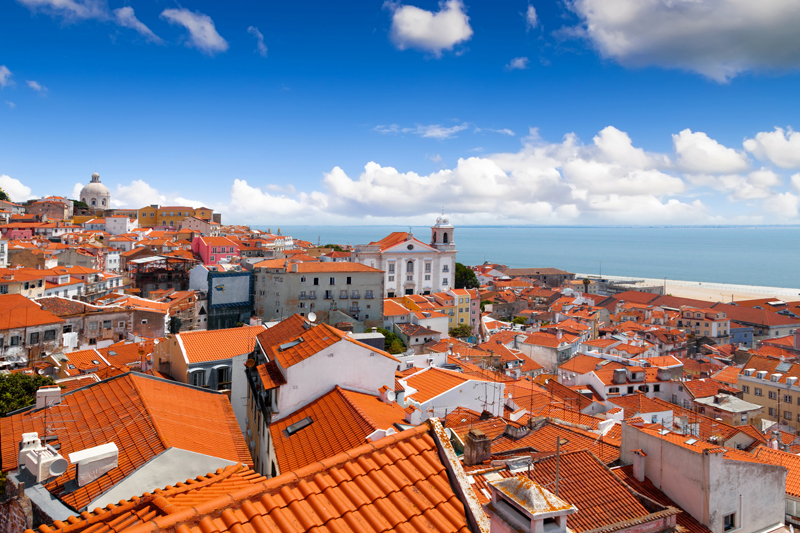 View of Alfama in Lisbon. Photo: Getty
Gifted with warm weather, friendly locals and an abundance of rich, flavourful food and wine, Portugal attracts an increasing number of people every year, and for good reason. In the capital Lisbon, cobblestoned streets and century-old wooden trams give the city an alluring old-world charm, while landmarks like Jerónimos Monastery, São Jorge Castle and the district of Alfama serve as reminders of Lisbon's long cultural and religious past. Dessert lovers should also make sure to venture to Belém where you'll find the best pastel de nata (custard tart) Lisbon has to offer – flaky, creamy and with just the right amount of sweet.
Further up the coast is picturesque Porto, with a unique blend of medieval architecture and modern flair many travellers find hard to resist. Situated next to the Douro River, Porto's UNESCO-protected neighbourhood of Ribeira is a must-see for all visitors for its colourful houses, medieval architecture and picturesque waterfront, the latter being a perfect spot to relax while sipping on a glass of vintage port.


Other Travel Articles You Might Like...