Mon, 29/05/2017 - 11:50am
There's no doubt that one of the biggest barriers to overseas travel is the price. Once you factor in flights, accommodation and necessities like travel insurance, costs add up. Then, because you also need money for activities and food as well as other extras, the cost of overseas holidays can seem impossibly high.
Overseas travel is such a valuable experience and special way to spend time with loved ones, that it's worth having a travel budget for. Here are a few tips from Travel Money NZ on how you can save money for your next overseas holiday.
1. Be aware of what you are spending your money on
Before you can start saving for anything, first you need to know how you spend the money you have. Create a spreadsheet and list every expense you have, as well as how and where you spend money on a daily basis. Commit to this project and maintain it for a month and you might start to realize how much money you spend without considering it!
To help with costs, have a read of our Travel Money Guides for future insights into travel costs specific for your destination.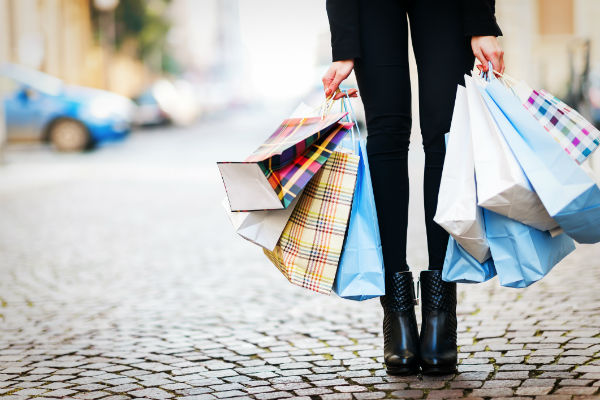 2. Decide what expenses to cut out
Once you know exactly how you spend your dollars you should be able to work out what you can cut back on to save money. When you're thinking about your spending, don't fall into the trap of thinking that a coffee only costs $4.50 a day. Do the math and work out how much it costs you every week, month and year. You'd probably be shocked to realise $4.50 per day adds up to over $1,642 a year - so cutting out your coffee habit could pay for your next overseas flight.
Some common expenses you might easily be able to cut down on are:
eating out or takeaways – eat at home and take lunch to work
parking fees - walk further and use public transport
petrol – avoid trips you don't need and get in the habit of walking or biking wherever possible
gym membership costs - exercise outside with a friend or sign up for your local free park run.
There are myriad ways for you to trim your expenses and save money without depriving yourself.
3. Look for ways to boost your income
If you can't cut any expenses, you'll need to consider how you might be able to boost your income to save for that dream overseas holiday. Maybe you can rent a spare room to an international student, or rent your home out at weekends or on school holidays through Airbnb. Or maybe you can earn extra money by taking a weekend or evening job, or doing some freelancing.
You could even consider starting a small lawn mowing, dog walking or pet sitting business to earn some extra cash. Look at your options, research the time and cost involved and pick something that's suited to you. Remember, this extra work is just a temporary way to boost your savings and it will all be worth it when you're sunning yourself in Bali!
4. Sell, sell, sell
Most of us have a few items cluttering up our garage or cupboards that we never use but someone else would pay for. Selling a surfboard you never use, an unloved piece of furniture or your Lego collection could net you a few hundred dollars or more and get your holiday savings started.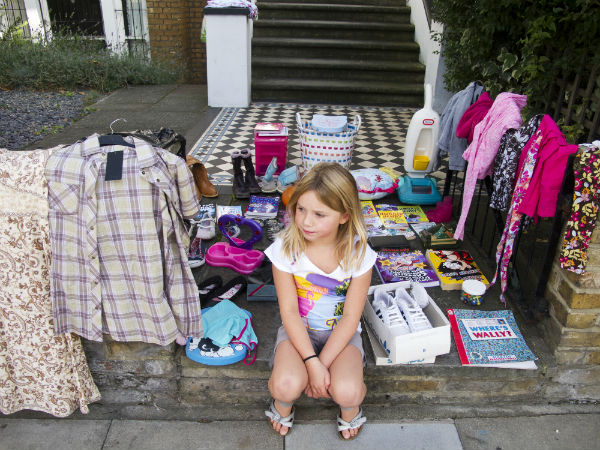 5. Lock in your savings
Once you've got some money saved, the trick is not to dip into it. Instead of saving it in your regular bank account or keeping it in cash where it could get lost or stolen, consider putting your savings into a travel money card like Multi-currency Cash Passport™ straight away, and lock in your exchange rate* for the day you load. That way your money will be saved in the destination currency and you won't be tempted to spend it before you get there.
Similarly, while you are away, some of your variable weekly home expenses like groceries, public transport and fuel, might be available for your holiday fund. Transfer that cash into foreign currency on your travel money card as soon as you get paid.
Sound good? Make an action plan for saving for your next holiday today! The sooner you do, the sooner you'll be able to get away.
This post was originally created by Travel Money NZ, the FXperts. This blog is provided for information only and does not take into consideration your objectives, financial situation or needs. You should consider whether the information and suggestions contained in any blog entry are appropriate for you, having regard to your own objectives, financial situation and needs. While we take reasonable care in providing the blog, we give no warranties or representations that it is complete or accurate, or is appropriate for you. We are not liable for any loss caused, whether due to negligence or otherwise, arising from use of, or reliance on, the information and/or suggestions contained in this blog. *Lock in your exchange rates mean the exchange rate is locked in for the initial load only. The exchange rates for subsequent reloads will be set at the prevailing exchange rate at the time of the transaction. For more details on the Multi-currency Cash PassportTM, click here.
Other Travel Articles You Might Like...