Mon, 25/11/2019 - 4:33pm
Flight Centre Travel Mates like Tash and Rebekah are not only travel experts, they're travellers too. This is their guide to the top travel trends for 2020.
2020 is on its way and there's a whole wide world waiting for your journey of discovery. The latest travel trends open up a host of surprising new experiences, like Dark Tourism, digital detox breaks and eco-holidays - that are sure to fire up your imagination. So, check out your Travel Mates'  expert tips and feel free to let yourself go.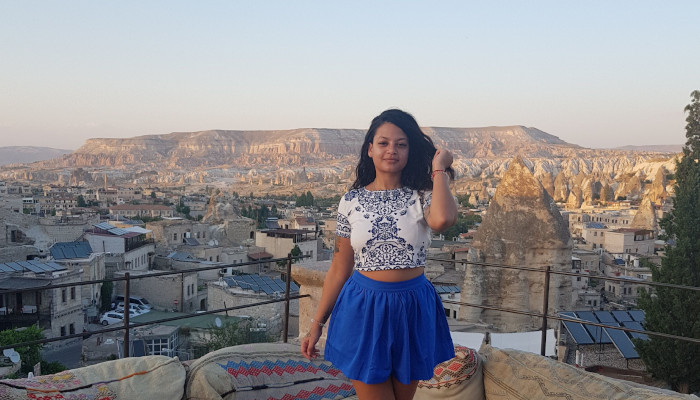 Tash Mayers
Travel Expert
Flight Centre Hamtilon
What is the clearest trend that you are noticing for 2020?
It seems as if there is a real reaction towards over-tourism. The world is much more accessible now, so the key destinations can often be quite crowded, particularly during peak seasons. Fortunately, Kiwis are pretty open to fresh, new places that are a little outside the norm and, as a result, a little more relaxed.
How popular is eco-tourism with Kiwis?
Very popular. We're all becoming more mindful of any destination's reputation in and around the environment and sustainability. It's having a real influence over the travel decisions that many of us choose to make, which can only be a good thing.
Are there any unexpected or quirky treads making an impact?
Absolutely. Dark Tourism, where travellers seek out locations with slightly edgy or questionable backgrounds, is really top-of-mind right now. Places like the former prison on Alcatraz Island in San Francisco and the Catacombs beneath Paris offer experiences that are truly out of the ordinary. In this age of social media, this adds to their appeal.
What about old school rest and relaxation?
A bit of chilled-out R&R is always likely to be popular. After all, we all need to break away from life's everyday stresses now and again. What I'm noticing is that people are very keen to ditch the digital world and detox in faraway places like the Scottish Highlands or high-end lodges in the likes of Africa where all the noise can't interrupt. There are travel options opening up specifically to meet this demand.
What are your own travel plans for the next year?
I'm looking forward to an epic journey to China, which has been on my wish-list since I first realized China existed! After that, I'm really keen to experience some southern hospitality while I enjoy the food and music of New Orleans.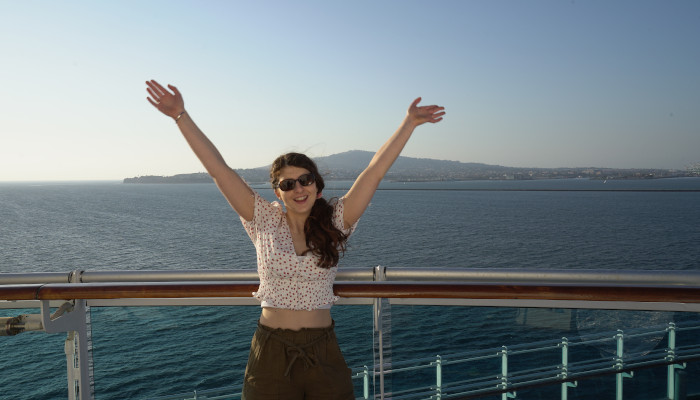 Rebekah Ochiai
Cruise Specialist
Hurstmere Road, Takapuna
What major cruise trends are you noticing for 2020?
With many new ships being released in the next few years, there are two things that are being focused on: new modern ideas of technology and also a big health and wellbeing push. Princess Cruises is now adding Medallion Class to all their ships which is your digital pass to the ship and Royal Caribbean is building "Spa Staterooms" on their latest ship.
How does the concept of eco-tourism fit in with cruising?
Eco-tourism is starting to be taken very seriously by the cruise industry, with many larger companies making efforts to cut down their plastic waste, having new ships being built to be carbon neutral and looking for destinations that will promote ecotourism projects.
Are there any new cruise types making their presence felt?
River cruising is becoming increasingly popular, as more people experience it and then pass it on to their friends. Cruising is also drawing in a lot of new people from all different age groups as there are so many different styles of cruise options available.
Are there any other trends on the horizon? 
Expedition cruising is becoming increasingly popular, so places like Antarctica, Galapagos and Easter Island are on more than a few bucket lists! The great thing about small ship cruising is they can get into smaller ports for more immersive experiences.
Visit your local Flight Centre for advice on where to go, what to do and how best to get there.
Other Travel Articles You Might Like...