Fri, 29/06/2012 - 12:25pm
Finland is made up of thousands of islands, lakes and pine forests.  There are plenty of opportunities to enjoy beautiful natural sights, picturesque scenery, panoramic views and national parks. Kate Kuznyetsova from our Mt Albert store recently travelled to Finland and shares her experience with us.
My travel bug, a vigorous one, has taken me to many corners of the world.  Finland has revealed itself to be the most welcoming and inspiring of all.  A small, peaceful country nested in Northern Europe has made me feel right at home, rich with history and modern culture, it has it all.
Here's my top 5 'must see' places throughout Finland:
Helsinki – City by the Sea
The Beautiful laid back capital of Finland is a mix of history and modern culture offering a variety of things to do and to see.  Amazing architecture catches your eye on every step, and beautiful parks surround you as you stroll around in awe.
While in Helsinki, it is great to go on a city bus tour which takes you around the city to give an idea of the layout and what it has to offer.  Helsinki waterfront market square is a great place to find souvenirs.  Take a boat ride to Suomenlinna Sea Fortress situated on a group of islands off Helsinki. Go shopping at Stockman. Observe everyday life in Helsinki while you sip on your coffee at one of the central cafes. If you love museums – Helsinki is a great place for that, it has over 80 museums!
Tip: Buy a Helsinki Card at a tourist information centre which is located in the central rail way station.  The Helsinki Card gives you free use of public transport, discounts on city tours and restaurants, free audio city tour and free entry to approximately 50 attractions.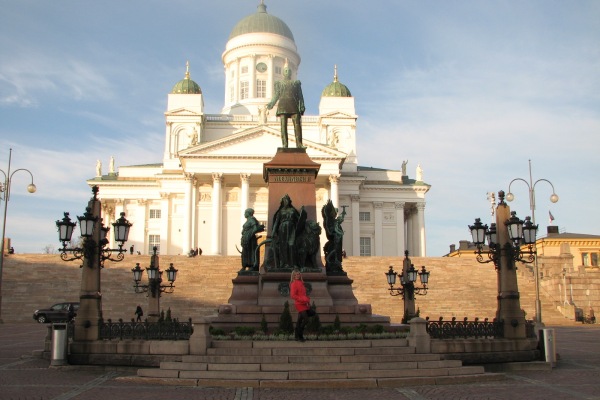 Lakeland
No wonder Finland is known as "the land of the thousand lakes" – there are 188,000 lakes! This is one of the places where Finns like to spend their holidays in the cottages, which is a big part of their life, a place of relaxation and serenity.  This amazing part of Finland can be easily reached by air from Helsinki, or take a scenic route by train.
Stay at one of the cottages by the lakes. Go fishing, canoeing, and try out a jet ski safari.  Take a cruise through the fresh water lakes, or if you really feel like using up some that energy go hiking!  This is a really great place for hiking, the surroundings are breath taking! Take a guided tour through the towns and attend a festival or an event.  Finns are very artistic and always have a show or an event going on, so don't miss out!
Lapland & Santa's Home
Lapland, also known as the home of Santa Clause, lies in the Northern Finland, North of Arctic Circle.  This magical place is mesmerising with its untouched Arctic nature, snow covered hills and forests and wilderness.  Lapland offers a huge variety of activities and experiences for all different age groups.
Stay at a luxury traditional log cabin.  Enjoy a traditional Finnish Sauna... Finns are knows to enjoy a sauna a few times a week.  Alternatively for a true Arctic experience stay at ICEHOTEL in Jukkasjarvi which is located in the Swedish village of Lapland.  Get on the snowmobile and explore the land.  Hire equipment and safaris can be tailor-made to suit you!  Other snow activities are snowshoe trekking, ice fishing, skiing and snowboarding and many more.  Rovaniemi is where Santas village is located and it is open all year around. There you can meet the man himself, Mrs Clause, the elves and of course Rudolf!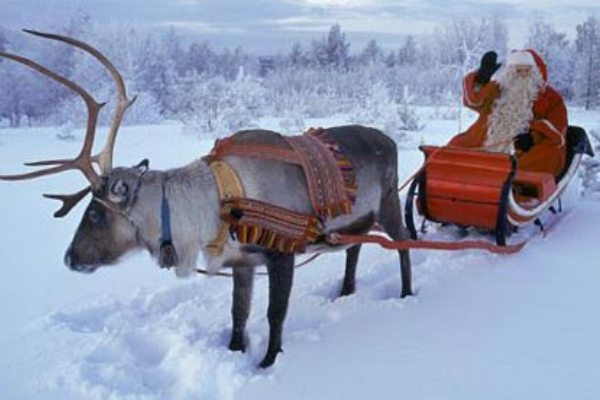 Northern Lights – Aurora Borealis
The most amazing natural occurrence you can ever see, resides in the Northern part of Scandinavia, Norway, Sweden and Finland.  And the best place to catch a glimpse of the phenomena is you guessed it, Northern Finland!  Almost unreal, Aurora Borealis waves its curtains around the sky, escaping from sight and returning once again, more beautiful and bright than ever.
The best time to see the Northern Lights is in Arctic winter, around December and January, when the nights are long, dark and dry.  Avoid full moon and city lights, as for the best experience possible it is best to be in darkness and away from city lights pollution.  There is never a guarantee that you will see this hypnotic show on the day that you plan as it is completely up to nature, so I recommend allowing yourself at least four days in the area to catch that glimpse of the Northern Lights.
Tips: 1) Give yourself enough time in the area to see the lights. 2) Choose appropriate time of the year for best probability. 3) Dress warmly! You may be waiting for the show for a while!  4) Leave all the hard work up to professionals, book tours and relax, they know best places for the occurrence, it will be worth every penny.  5) Always peak out of your hotel window, or go outside often, you can still see the lights in the city, although not as clear.  6)  Enjoy!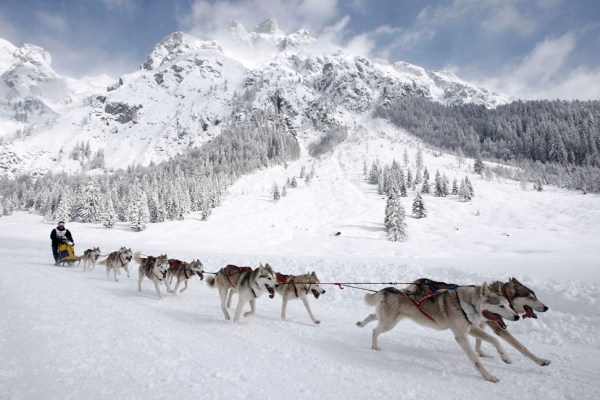 Husky sledding
Huskies – don't let their appearance deceive you, because not only are they charming, they are also very fast!  They love their Arctic conditions and are more than happy to take you for a ride to show it off!  Dog sledding is one of the most exciting things you can do while in Northern Finland, it is so adventurous and exhilarating, there is just nothing like it.
So make your way through the Arctic landscapes with a pack of furry friends.  Tours are all about you!   You can relax in the sled and take in the freshness of the Arctic nature around you as you race through the wilderness, or you can be in charge of your own sled dog team!  Nothing to be afraid of though, the tour guide will give you all the instructions you need, so take control and enjoy the ride!
To sum it all up, if you are considering visiting this impressive part of the world you will not regret it!  With all Finland has to offer you will leave with heart felt experiences.  You will be blown away by its natural beauty, modern culture and life long history.
Need more information on Europe Holidays or cheap flights to Europe? Contact Kate Kuznyetsova from our Mt Albert store or contact a Flight Centre travel expert – 135 stores nationwide. Phone 0800 24 35 44 
Edited 9 July 2012. Thank you to the Auckland Finnish Society Inc for information about Rovaniemi and the location of Santa's village.
Other Travel Articles You Might Like...