Thu, 09/10/2014 - 8:18pm
October is a great time of the year to start thinking about Europe travel for 2015. Around this time airlines release their Earlybird airfares which are often the best priced airfares for travel in the following year. By locking in your flights early you are assured to receive a great deal!
If you're looking for inspiration on where exactly to go in Europe, take a look at our Top European Destinations for 2015.
While Milan is largely known as Italy's fashion capital there is much more to explore. Visit Leonardo Da Vinci's depiction of Christ and his dinner companions, join a wine tour, visit The Duomo Cathedral, or join the football mayhem as fans chant "O mia bella Mudunnina" at the Madonnina.
Zurich, Switzerland's largest city, has often been seen as the industrial capital of Switzerland, with not much to offer travellers other than the title of being home to the world's fourth-biggest stock exchange. This has all changed, the city has opened hundreds of bars and restaurants since the early 90's and now hosts Europe's largest annual street party. Zurich's located on one of Switzerland's most picturesque river's and is becoming one of the countries most vibrant and trendy cities, boasting amazing views, trendy shopping and contemporary art.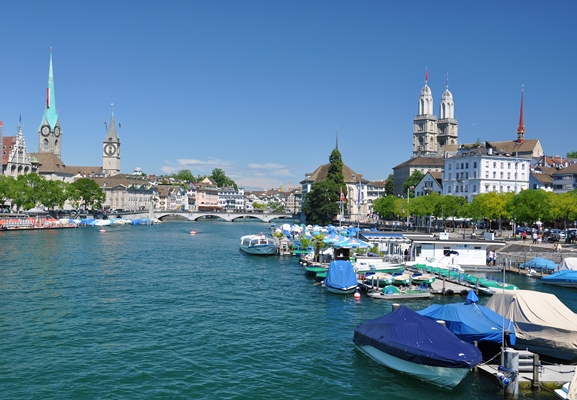 Dublin is a great European hub to fly into. A short ferry ride from Dublin takes you to Holyhead and Liverpool, plus many more amazing Irish locations. No Dublin trip is complete without a castle visit, checking out some of Dublin's amazing mountain views, learning about the culture and hearing some of the local Irish music.
Take a dip in the Mediterranean, fill up on Tapas, Pintxos & Vermouth and check out the local art scene in Barcelona. If you're looking for a festival, you have come to the right place. Barcelona holds some of the world's best festivals, including Oktoberfest and  Festes de la Mercè.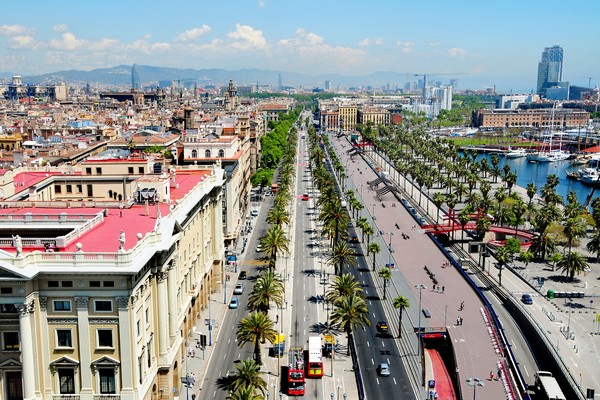 Amsterdam is a beautiful city to explore by bike. For a real tourist experience, take photos at the  "I am Amsterdam" sign, take a day trip to Volendam, a famous old fishing village with beautiful lake views and tiny canal homes.  Or, to blend in with the locals, spend your days at the many cafes and bars in Dam Square.
London is one of Europe's most exciting cities, with some of England's best attractions and activities  all at your finger tips. London is also another great hub city to fly into, with numerous European destinations within easy reach of the city.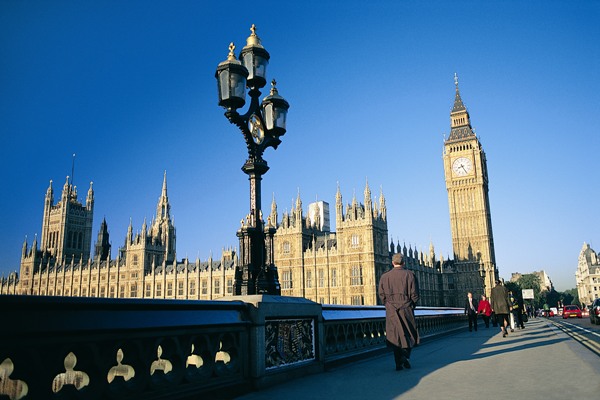 When in Rome, don't miss the chance to fill up on pasta, pizza, cheese and wine! Also, don't miss the chance to see some of the spectacular sites around you including Trevi Fountain, Colosseum and the Pantheon. If you're interested in adding a cruise to your European holiday, Rome is a great place to do this with numerous river cruises departing from the region.
You won't be stuck for things to do in the city of love, particularly if you are travelling with you're loved one. You can't leave Paris without visiting the Eiffel Tower, Notre Dame de Paris, The Lourve and Arc de Triomphe. If you're travelling with your family, or are a kid at heart, check out Paris's Disneyland; you won't be disappointed!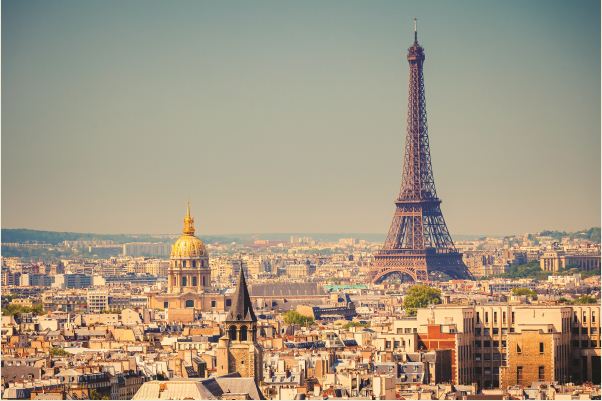 Need more information on your UK or Europe holiday? Contact a Flight Centre travel expert – 130 stores nationwide. Phone 0800 24 35 44.
Other Travel Articles You Might Like...