Mon, 30/09/2019 - 3:46pm
Portugal has long been a holiday destination because of the stunning Algarve and its numerous hotels and beaches. Now, every year, more people are exploring and learning there's a lot more to the country, from fantastic wine and food to breathtaking scenery. Here are 10 of our favourite things to do, see and eat.
The Algarve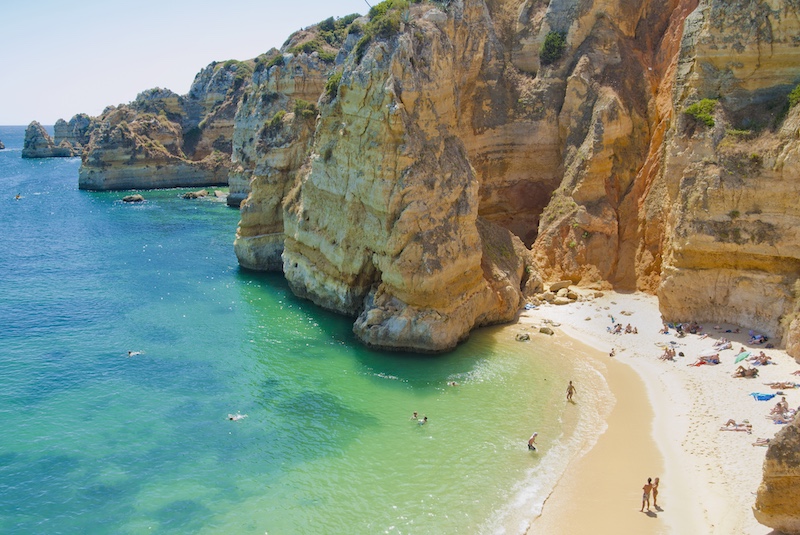 Praia da Dona Ana in Lagos, Algarve. Photo: Getty Images
There's a reason Portugal's southern coast is beloved by residents of the UK. Backed by red clay cliff tops, its beaches are gorgeous and the water is a great tonic for a hot summer's day. Generally tourists flock to the party scenes of Armação de Pêra or Albufeira, which are a lot of fun. However, try Portimão's Praia dos Três Castelos for a more low key experience. Most of the beaches have umbrellas and chairs for rent but you can also bring your own or just lay down a towel.
Sintra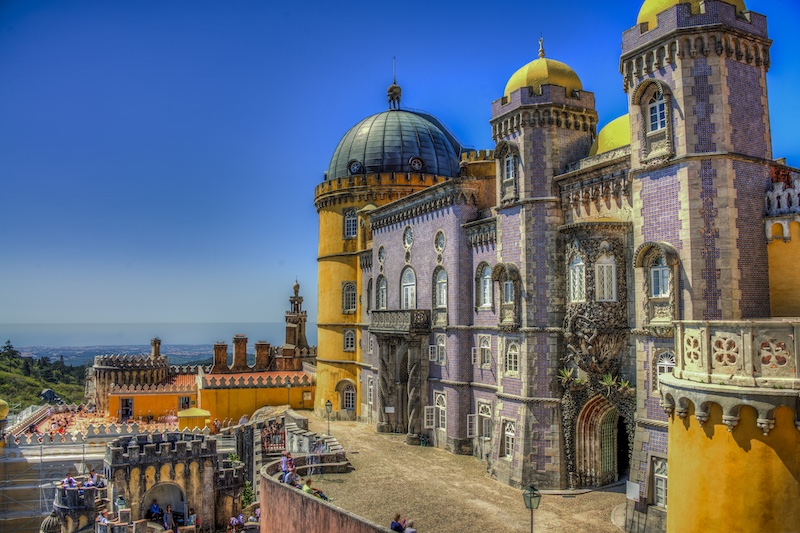 Pena National Palace, Sintra. Photo: Getty Images
A 40-minute train ride from Lisbon, Sintra is a small town nestled in forested hills with a collection of stunning villas and palaces. The best way to explore is via the regular buses which stop at each site – put aside a long day to visit all of them – but if you're stuck for time, head to Pena National Palace. It's a kooky, fairytale-like palace constructed in the 19th century by King Ferdinand from the bones of a medieval monastery. Incredible views and restored interiors give you some idea of how royalty used to live.
Attending a village festival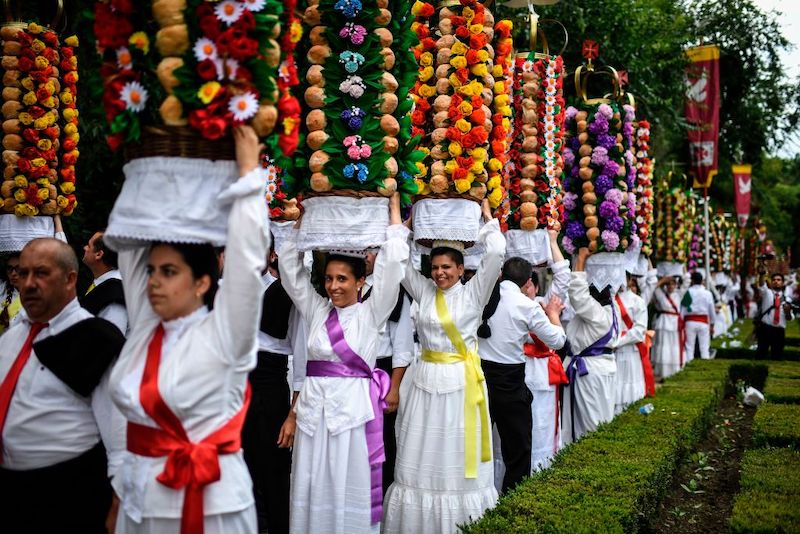 Participants in this year's "Festa dos Tabuleiros" (trays party) in Tomar, central Portugal. Photo: Patricia del Melo Moreira/AFP/Getty Images
During the summer months, villages and towns throughout Portugal hold their annual village festivals or festas. These range in size and entertainment, but some of the largest festas occur in the north such as the Feiras Novas in Ponte de Lima. First held in 1826, the festival includes street food stalls lining the Lima River, a funfair where rollercoasters and dodgem cars thrill teenagers, and close to 600 accordion players taking part in a huge opening parade. But even a small festa in a tiny parish can pull in a sizable crowd and be a lot of fun, particularly if you fall in with the right locals. Check with the local tourism office to see what's on.
Pastel de Nata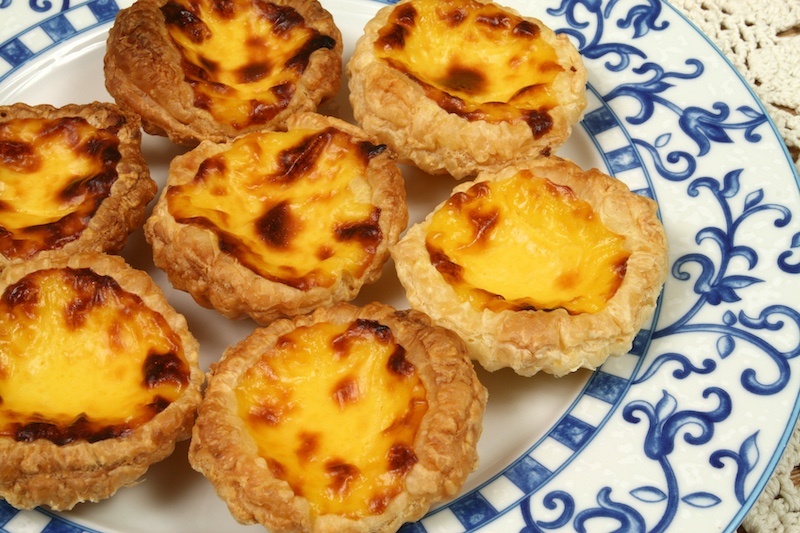 Pastel del Nata tarts. Photo: supplied
These delicious little custard tarts have become world-famous and the Portuguese revere them. You'll find them in just about every pastelaria (pastry shop) or cafe in the country. However, there are some outfits that have become acclaimed for their pastéis de nata and unsurprisingly they're in the home of this most typical Portuguese food – Lisbon. We suggest Manteigaria and Pasteis de Belém.
Francesinha
The ultimate Portuguese comfort food: a heavenly combination of sausage, ham, and sometimes steak wedged between two slices of fried bread topped with melted cheese and a spicy tomato sauce. Although originally from Porto, try the francesinha made by the Taberna Belga chain if you can. They have two restaurants in Braga and both get very busy so either book in advance or arrive early. They also offer a vegetarian version for those less keen on meat.

Exploring the Douro Valley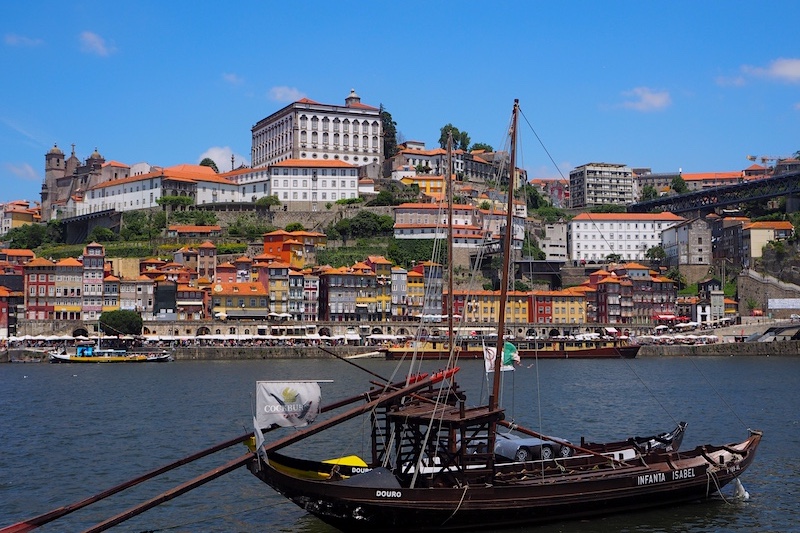 A rabelo boat, historically used for transporting port, on the Douro River, Porto. Photo: Catherine McGregor
The Douro is probably the most important river in Portuguese history. It used to be heavy with boats taking freshly made port from vineyards perched on its banks to be aged in the famous port houses of Porto. Nowadays the port travels by truck, which happily leaves more room on the river for tours. There are many to choose from, lasting from one hour to five days; our suggestion is to do a full-day return tour from Porto to either Pinhão or Régua, with a vineyard visit and tasting in between. With a wine in hand against a backdrop of terraced hills, you may be tempted to think you're in heaven. Or you could also look into doing a multi-day river cruise where you'll get to really enjoy the scenery along the way and take your time to explore.
Attending a Fado performance
Fado is the quintessential Portuguese folk music. Its melancholic yet strangely rousing rhythms are best experienced in dark, smoky taverns when patrons engage in spontaneous singalongs. There are numerous regular fado nights advertised, but if in Porto, check to see if Fado à mesa (Fado at the Table) is on at the Casa da Música. The entry price includes a meal and wine, and the fado is excellent. In Lisbon, the Fama d'Alfama restaurant has fado every Friday and Saturday.
Riding Lisbon's public elevators and lifts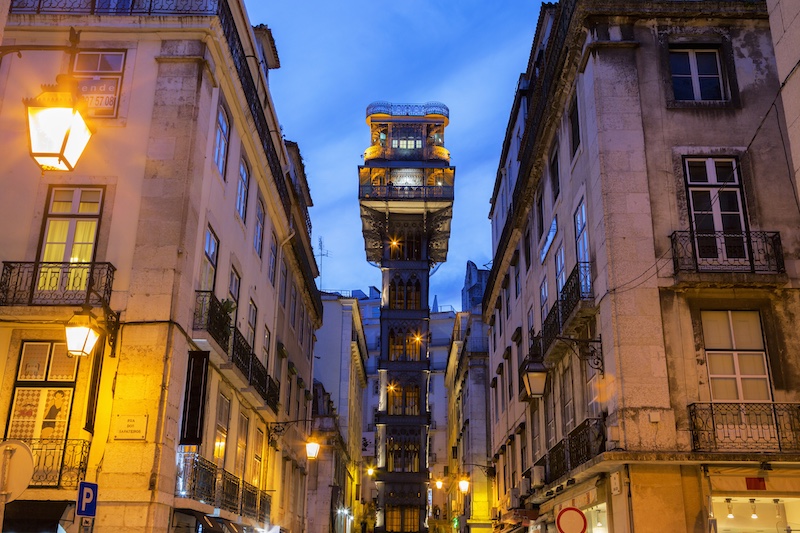 The Santa Justa lift, Lisbon. Photo: Getty Images
The old yellow trams of Lisbon are justifiably famous and tourists flock to them in droves for their sightseeing. If you're wary of being jammed into a tram, why not break out on foot and seek out Lisbon's outdoor lifts and elevators instead which transport the locals up and down the city's hills? The extraordinary 19th century wrought iron Elevador de Santa Justa has some of the best views of central Lisbon. There are two lifts to Lisbon's castle starting on Rua dos Fanqueiros which will save your feet from most of the climb and there are a number of funiculars around the old part of the city.
The Sanctuary of Fátima
A famous site of pilgrimage for Catholics, Fátima is an extraordinary testament to religious faith. Revolving around the appearance of the Virgin Mary to three young shepherds in the early 20th century, two enormous basilicas (one of which is the fourth largest Catholic church in the world) now greets pilgrims. It's worth a stop, particularly during important Catholic holidays, to not only witness the thousands of worshippers but also the surrounding shops offering just as many religious souvenirs.
Drinking Vinho Verde
Any trip to Portugal must include a glass or two of port wine, perhaps alongside a pastel de nata. But for a special Portuguese wine experience, try wine from the increasingly popular Vinho Verde region, which is only made in the green mountains of the Minho region in northern Portugal. It's a young wine, typically bottled three to six months after harvest, and is generally fresh, crisp, and often with a slight fizz to it.


Other Travel Articles You Might Like...