Mon, 03/11/2014 - 1:40am
Planning a visit to Italy? If you are then you're likely to stop by Rome. This is an ancient city full of chaos and charm, mix it up with pizza, tomatoes and wine and you will fall in love instantly.
History, culture, ancient ruins and gelato make up the majority of Rome but there is much more to it than that. From the Colosseum and the Trevi Fountain to Michelangelo's paintings in the Sistine Chapel and the stunning views of St Peters Church, there are so many must-see sights that you'll need a few days up your sleeve to fit them all in. But even just walking down the streets of this beautiful city will make you feel as though you have experienced it. Don't forget to toss a coin in the Trevi fountain to make sure you return!
Top Attractions
There are so many things to do in Rome so you will need to plan your time wisely. But if you only have a short time to visit then make sure you plan in advance and pre-book as many attractions as you can with queue jumps if available. If you're on a budget like most students are, then make sure you get up early instead of purchasing a queue jump ticket, this will save you money and hopefully help you avoid spending too much time waiting in line. Another way to save money is by downloading tour apps and guides on your phone before visiting big attractions like the Colosseum and the Pantheon. This way you get all the information you need and can save money on tour guides or audio tours.
If you are visiting the Vatican, try to keep at least a day free to visit the grounds and see the famous artwork. If you're interested in St Peter's Basilica, try and book a Scavi tour. This tour takes you to the tomb of Saint Peter and the Necropolis underneath the Vatican Basillica. Only a limited number of people are allowed in so try and book as early as possible.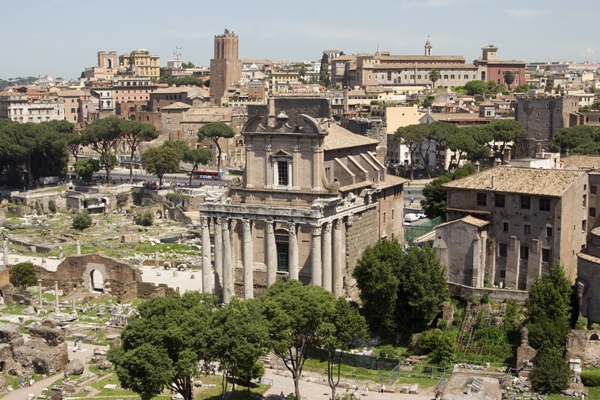 Food
One thing you won't need to worry about is finding a good place to eat. If you love carbs, tomatoes and a glass or three of wine then you are sure to be a lover of Italian food. After a day running around the city it's time to sample some authentic Italian wine! It's cheap, it's good and goes great with pizza and pasta. And what better place is there to re-enact the spaghetti scene from lady and the tramp?
If you're visiting during summer then you will love the wide range of Gelato flavours they have (I recommend Nutella).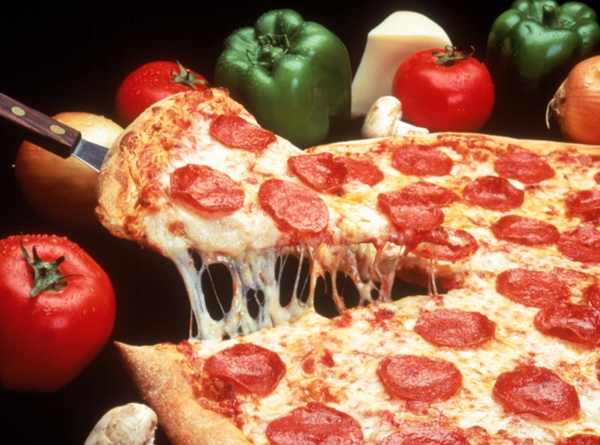 Travel like a local
When in Rome, travelling like a local is a great way to help you get to know the culture - plus it's also friendlier on the wallet. One way of doing this is to get off the beaten track and out of the tourist traps. This is pretty hard to do in Rome for there are tourist attractions everywhere but try not to purchase things close to the big attraction.  Eat where the locals eat, learn some Italian and try and use it when you are there and ask the locals where they recommend.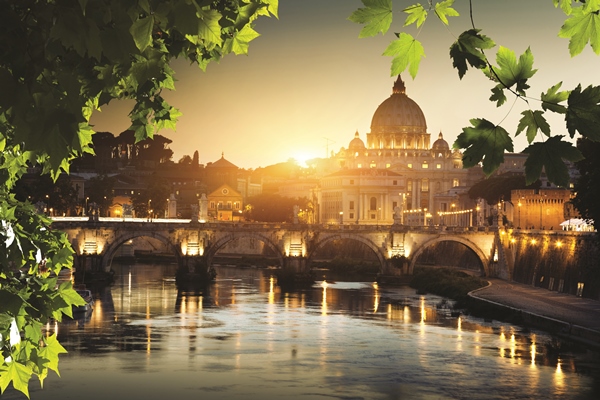 Don't stop here...
Planning to spend a few days in Rome? Don't stop here. You have come this far so make the most of it! There are heaps of nearby destinations which you can get to for cheap! Take a train or a short flight to Pisa to see the Leaning Tower of Pisa, explore a lil further and check out the canals in Venice or take an overnight ferry (its cheap and doubles as accommodation) to Croatia from Bari and enjoy the sights of Dubrovnik and Split.
Other Travel Articles You Might Like...