Mon, 02/09/2019 - 5:31pm
Even if you're not usually the sort of person to book a tour, a guided trip to India is well worth considering – especially if you're a first-time visitor.
India is one of the most spectacular, inspiring nations on Earth; little wonder it's on so many travellers' bucket lists. But for many of us, it's one of the most daunting places to visit, too. India's vast size, its diversity of peoples and customs, and its status as part of the developing world all contribute to a feeling that the country is just too intimidating to visit on your own. And while that's not true at all – as long as you have a spirit of adventure, an independent journey to India is absolutely doable – it's a fact that many visitors, particularly first-timers, prefer to join an organised tour. Here's what they love best about a guided experience.
1. It's less stress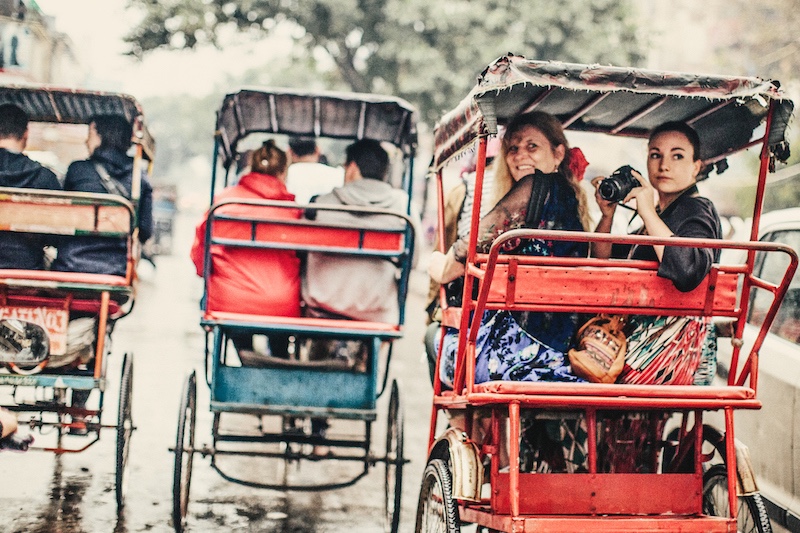 Travellers on a rickshaw ride in Old Delhi, India. Photo: Getty Images
While we can't guarantee zero stress – this is hectic, freewheeling India, after all – there's no doubt that visiting India on a tour means fewer worries. It starts before you even arrive, knowing that all your hotel stays have been inspected, evaluated and booked – an important factor in a country where accommodation standards can vary wildly. Then, once you're on the ground, everything from transport to meals to excursions are taken care of, letting you enjoy the glorious chaos of India, minus the anxiety. That's not to suggest that a group tour has to be a sheltered, antiseptic experience, of course. Tours usually include plenty of free time for wandering and doing your own thing – though visitors often find they enjoy their unstructured time more if they get some guidance before heading out. Which brings us to reason 2...
2. A good tour guide is priceless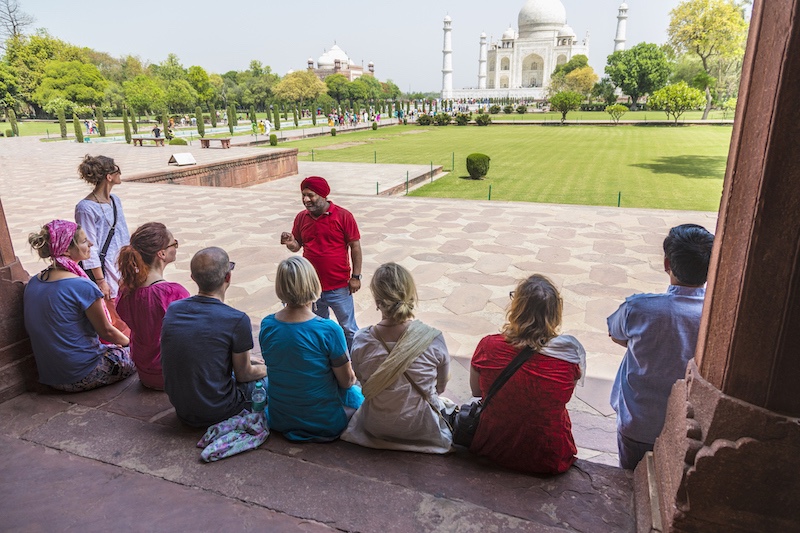 A guide talks to a tour group at the Taj Mahal, India. Photo: Getty Images
Yes, a lot of information can be gleaned from guidebooks and the internet, but nothing compares to advice from a trained, knowledgeable tour leader or local guide. There's a remarkable amount to experience in India, and much of it only makes sense with someone to explain it all: how to wrap a sari or dhoti; the best way to approach an Indian feast (and how to get comfortable eating with your hand); which deity that statue on the roadside depicts, and what powers it's said to hold. With a guide, you've always got someone to answer that niggly question, give context to an experience, or simply to tell you what you're looking at – so much better than having your nose stuck in a guidebook all day!
3. You have an in with the locals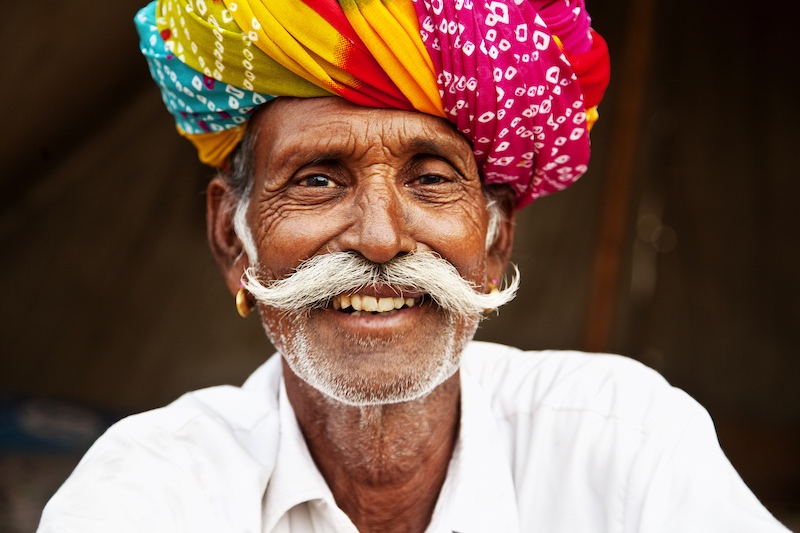 A cattle trader in Pushkar, Rajasthan, India. Photo: Getty Images
Here's a comment you hear often from independent travellers: "The trip was great, but we wish we'd had more interaction with the locals." The truth is, the best way to meet people is usually through an introduction, and when you're travelling with a guide all those introductions are taken care of. The tailor who works with bright silks and exquisite embroidery; the elderly yogi who has lived and practised in an ashram since he was a boy; the expert chef who'll show you how to grind the spices for the perfect chicken biryani or vegetarian matar paneer – these are the sorts of connections you make when you travel in a tour group. If your tour includes guides who speak the local language (remember, Indians don't just speak Hindi and English), so much the better.
4. It's more efficient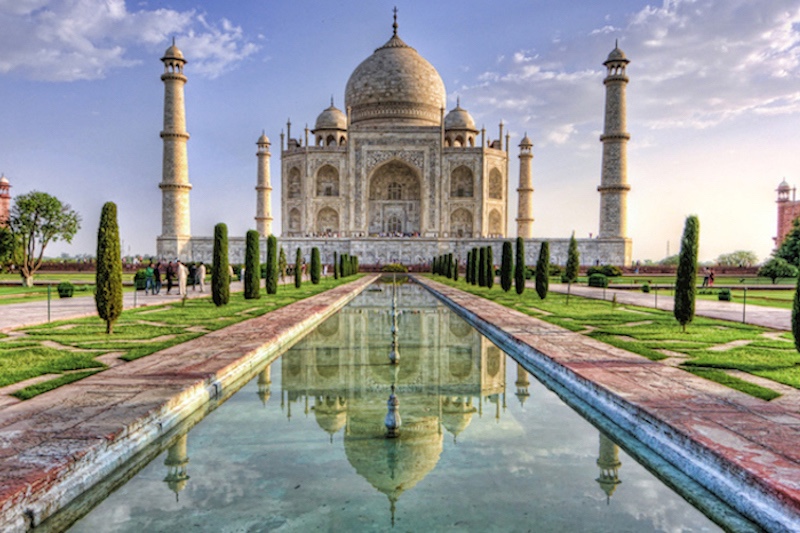 The Taj Mahal, Agra, India. Photo: Getty Images
India isn't just big; it's massive, the seventh largest country in the world, home to 1.3 billion people and 22 official languages. In a country this size, it's easy to spend a full day – or more – travelling from one city to another, and it's even worse when miscommunication or plain bad luck means you end up waiting all morning for a train that never comes. Guided tours solve this problem. They're designed to move as efficiently as possible, and the people who create them know how much sightseeing is feasible in the limited time you have available. You'll probably leave India wishing you'd been able to see everything this amazing country has to offer – but you won't be kicking yourself for wasting time.
5. It's value for money
The banks of the river Ganges at Varanasi, India. Photo: Jill Worrall
The first thing many travellers notice about tours to India is how surprisingly affordable they tend to be. Compared to a tour in North America or Europe, you'll be amazed at how far your dollar stretches – putting a tour upgrade or an add-on trip easily within reach. That's not to mention the cost savings that come with travelling in a group, the security of being protected from potential scams, and knowing that you only have to barter if you actually want to (but you should, it's a lot of fun!).
Other Travel Articles You Might Like...