Tue, 24/07/2012 - 1:32pm
The Maldives are famous for its amazing beaches, with clear blue waters and a tropical climate, it entices everyone from honeymooners and divers to sun worshippers. Gina Van Reenen from our Railway Flight Centre has recently visited the Maldives and shares her experience with us.
Well what can I say, but I have ticked off a destination on my bucket list! It was an amazingly relaxed holiday with all the frills that you need, it is certainly a place where you go to enjoy the company of your loved one and to eat, drink, lay in the sun and be happy. I have to admit it was a long way to go for a beach holiday when we have so many beautiful Pacific Islands nearby, but it's been a destination I've been wanting to visit for a long time.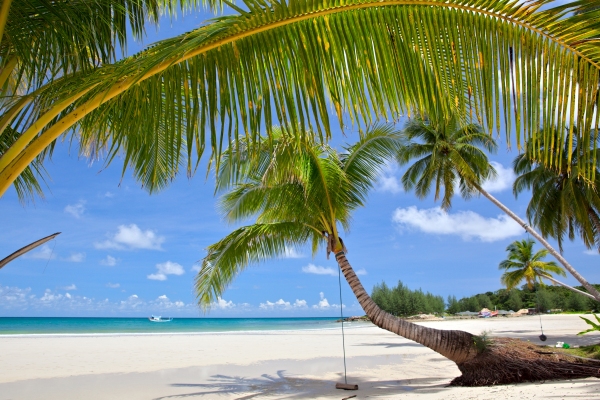 Male is the capital of the Maldives and very readily accessible from all parts of the world, there are direct flights from Singapore, Kuala Lumpur, Bangkok, Guangzhou, Dubai, Doha and Abu Dhabi to name a few. So can really be a perfect Indian Ocean holiday add-on to your European or Asian holiday.
To make the most of the islands and what they offer to completely relax, it is worth staying for 7-10 nights, so you can truly embrace the island experience. My husband and stayed at a 4 star resort called Meeru Island Resort in the north eastern area of North Male Atol. The service was great, they don't really have island time as things are done in "Western" time. The room we had was amazing, Jacuzzi Beach Villa, it was just what we wanted! Large bedroom with sofa, table and large wardrobe to hang our clothes. We had an outside bathroom which lead to a deck with private walled area with sunken Jacuzzi and sun lounges. On the last night we upgraded to the Jacuzzi Water Villa which was much larger again with a deck overlooking the ocean, dressing area, internal bathroom with a sliding door to a open air deck with Jacuzzi and another sliding screen to allow you to sit and watch the ocean from the privacy of your Jacuzzi.
We also went on a 1 night cruise on a small boat with 6 cabins, which was a very interesting experience, shared bathroom between 2 cabins, no air con, only a fan to keep you cool in 30 degree heat! So we didn't sleep very well that night! However the snorkeling was brilliant at the island we visited and the crabs were funny digging holes and scurrying around, we also had an amazing dinner on the island, all lit up with party lights and beautiful food!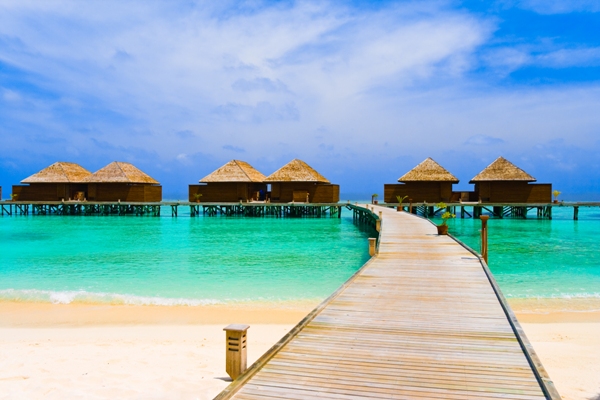 The food at the resort was also fantastic, a different theme each night, mostly with a western influence but a lot of Spanish, Italian and Indian foods. There wasn't as much sea food as I expected, there was reef fish, but no crustaceans or amazing spreads of the different local seafood. We'd highly recommend taking the all inclusive package, includes house drinks (after 10am and up to 12am) and a lot of activities available, like the Golf Driving Range, Sunset Cruise, Snorkeling and Wind Surfing lesson etc. If you buy drinks not on the inclusive menu it was very expensive, US$4.50 for a 1.5l bottle of water and US$6 for a 240ml bottle of Coke.
One afternoon we went to the Spa, well that was one of the best Spa experiences I've ever had. The Duniye Spa offered a Honeymoon indulgence package, very fitting we thought! For her: aroma Swedish or Balinese massage; skin firming chocolate-coffee body mask, foot massage with stimulating peppermint lotion to support purification; replenishing hair-scalp massage with warm infused coconut–rosemary oil. For Him: invigorating deep tissue aroma or Oriental massage, muscle relieving ginger lemongrass body rub, deep relaxing Indian head massage, followed by reflexology. Concludes with: tropical bath infusion (in a Jacuzzi) with refreshment and application of moisturizing body lotion of your choice. Just beautiful!!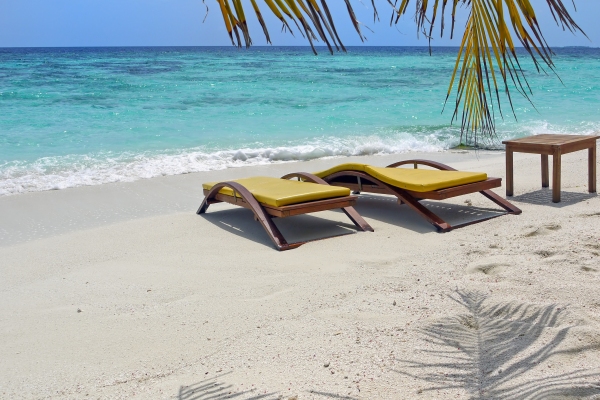 We had an amazing time in the Maldives and it has been one of my favorite holidays, as we were able to just relax and enjoy each others company and get away from reality.
Looking for more information on the Maldives or Cheap Flights to Asia? Contact Gina Van Reenen from our Railway store or contact a Flight Centre travel expert– 135 stores nationwide. Phone 0800 24 35 44
Other Travel Articles You Might Like...