Wed, 16/10/2013 - 7:54pm
Ancient and exotic, Sara Elliott from Flight Centre Mosgiel samples some of the best of Asia with visits to Vietnam and Singapore.
Hanoi
We travelled with Singapore Airlines through to Hanoi; they have great connections to most places in Asia, including Vietnam. I think Hanoi and Vietnam in general would appeal to most travellers as it has a wide variety of things to see and do, however it can be pretty full on!
The cost of everything was very cheap; you can buy a locally brewed beer for about 0.75 cents. There seemed to be shopping, and especially pho stalls, everywhere in the old town. Pho is Vietnam's national dish and is a little like fast food for the Vietnamese.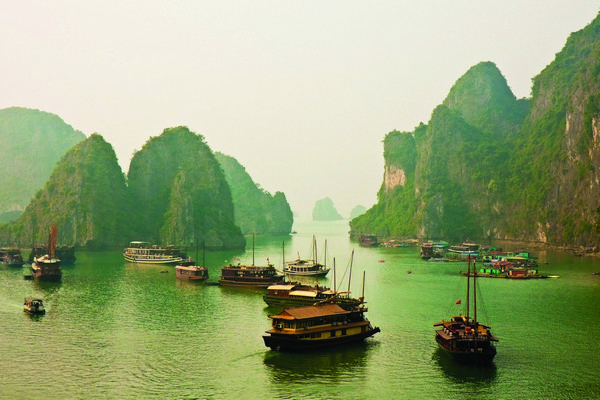 Halong Bay was a stand out for me as I've always wanted to go and it didn't disappoint.  We climbed up Cun Mountain to take in views which made climbing what felt like a million stairs worthwhile! I'd definitely recommend this if you take your own Vietnam holidays.
Old Hanoi is enjoyable to wander around at night, sampling bits and pieces as you go.  We had a Vietnamese BBQ at a street stall, which was fantastic! In general the locals were keen to talk to us and very friendly.
All the hotels in the old town were fairly skinny and tall, due to a tax that goes on buildings which ensures all are skinny and tall!  The Authentic Hanoi had the biggest room I've ever stayed in, and featured a view from the shower 8 floors over Hanoi!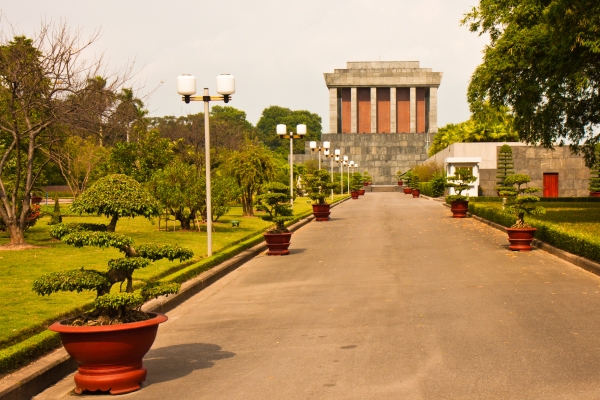 Singapore
I've travelled through Singapore quite a few times but never actually stopped there., so was looking forward to see what the city had to offer.  What a surprise!  I found Singapore to be really comfortable to travel around; taxis were really cheap and the few locals we asked for directions went out of their way to help us.
Singapore is laid out in different areas so if you wanted Indian food you head to Little India, Chinese food to Chinatown, and Middle Eastern to Kampong Glam.  There isn't really a traditional dish in Singapore as it's such a melting pot of cultures.
You'll need about 3 or 4 days to cover the city on your Singapore holidays. Definitely head to the incredible Gardens by the Bay, one of Singapore's newest attractions. There are two huge glasshouses - the Flower Dome which houses plant specimens from all over the world and the Cloud Forest Dome in which a cloud rain forest has been recreated including a 38 metre waterfall. The whole place is run by "super trees" made from steel that hide the workings of the gardens.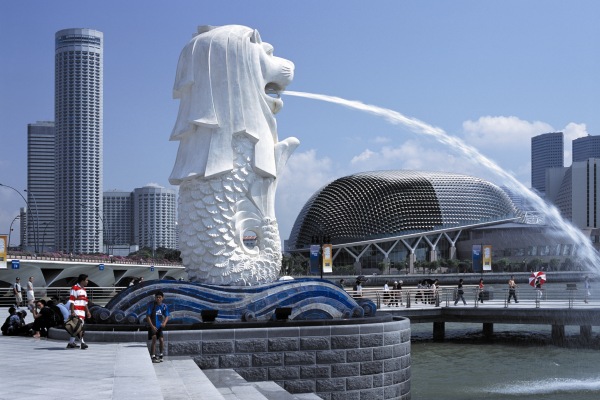 For fantastic views out over Singapore head up to the Sky Park at Marina Bay Sands.  We did head over to Sentosa Island to have a look around there as well.  They do have a lovely aquarium but I would advise against visiting on a Sunday afternoon as it was packed with people.
My pick of the Singapore hotels is definitely Park Royal on Pickering.  I loved the fact that there was so much greenery around and even on the higher rooms there were still sky gardens outside the windows.  A lot of hotels also have fantastic buffets that are able to be accessed by customers just wanting dinner.  The Pan Pacific hotel had possibly the most incredible buffet I've seen with stations all around the room.
Looking for more information on Vietnam holidays or Singapore holidays?  Contact a Flight Centre travel expert – 135 stores nationwide. Phone 0800 24 35 44.
Other Travel Articles You Might Like...