Tue, 21/07/2020 - 9:46am
The rise of Korean pop music, television and cinema – not to mention all the great food – has inspired an explosion of interest in South Korea in recent years, but the country has long been one of Asia's most fascinating destinations. As the borders are still closed, here's how to visit it without ever getting on a plane!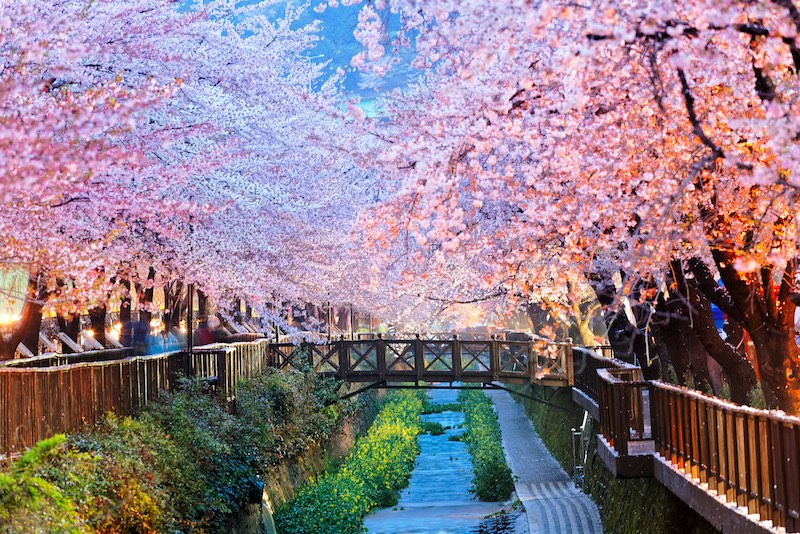 Cherry blossom in Busan, South Korea (Photo: Getty Images)
Films & streaming
Netflix is your go-to for Korean foodie content guaranteed to make you hungry. Episode seven of Street Food Asia focuses on some of the best-loved vendors among the 5000 stalls at Seoul's historic Gwangjang Market. How does soy-marinated crab or pork and kimchi dumplings sound? The comedian Phil Rosenthal also pays a visit in the most recent season of his food and travel show Somebody Feed Phil – he's just one of the estimated 65,000 people to arrive at the market every single day.
For an insight into how Korean popular culture is influencing the world, check out BTS on YouTube – this boy band is bigger than Gangnam Style and One Direction combined – or watch Parasite, winner of the Academy Award for Best Picture of 2019. A seamless blend of black comedy, family drama and thriller, the movie is available to rent on YouTube and iTunes. It's also worth tracking down Parasite director Bong Joon Ho's The Host (2006), an entertaining mashup of comedy, satire and monster movie set against the Han River and the Seoul skyline.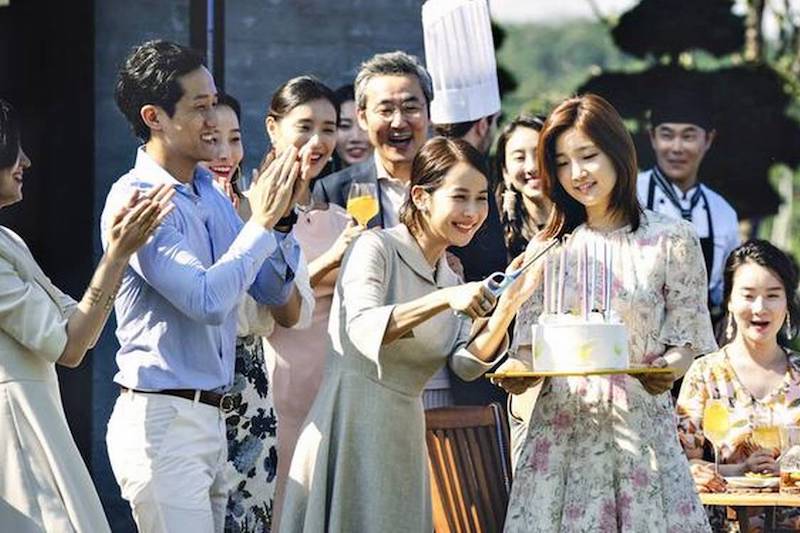 A scene from Parasite, the 2019 Academy Awards Best Picture winner (Photo: Supplied)
Reading
British writer Simon Winchester has penned books about the Yangtze River and the eruption of Krakatoa island. Korea: A Walk Through the Land of Miracles (1988) is one of his earlier travel titles. Covering his journey on foot from the south to the border with North Korea, it's also a good introduction to recent Korean history.
For more reading about South Koreans' challenging relationship with their northern neighbours, look up New Zealand journalist Anna Fifield – also Beijing bureau chief for the Washington Post – who published the entertaining and insightful biography, The Great Successor: The Perfectly Divine Destiny of Brilliant Comrade Kim Jong Un in 2019.
Korean food is growing in popularity around the world, and Maangchi's Real Korean Cooking (2015) is regarded as the definitive text. Also check out Maangchi's channel on YouTube for plenty of inspiration. For a less recipe-focused food book, try Eating Korea: Reports on a Culinary Renaissance (2017) by Graham Holliday, which documents an entertaining trip through Korean street food culture.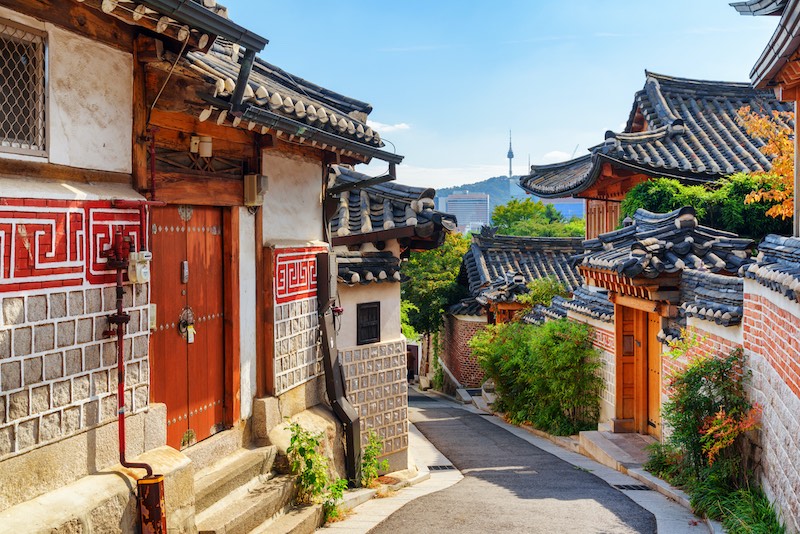 Traditional Korean houses in Bukchon Hanok Village in Seoul, South Korea (Photo: Getty Images)
Online experiences
Longtime Seoul-based American Joe McPherson (aka @zenkimchi on Twitter and Instagram) runs food tours of Seoul – he was tasked with showing the late food writer Anthony Bourdain around the city in 2005 – and his website zenkimchi.com is packed with photos, information and recipes.
In partnership with Google's Arts & Culture project, it's possible to experience the online collections of the National Folk Museum of Korea, while the National Museum of Korea offers 3D virtual reality and video experiences of the best of the institution's special exhibitions. Click on 'Exhibits Online' under Exhibitions & Events.
Contemporary Korean art is showcased – with handy subtitles – on various videos collected on the MMCA's YouTube channel (Korea's National Museum of Modern and Contemporary Art).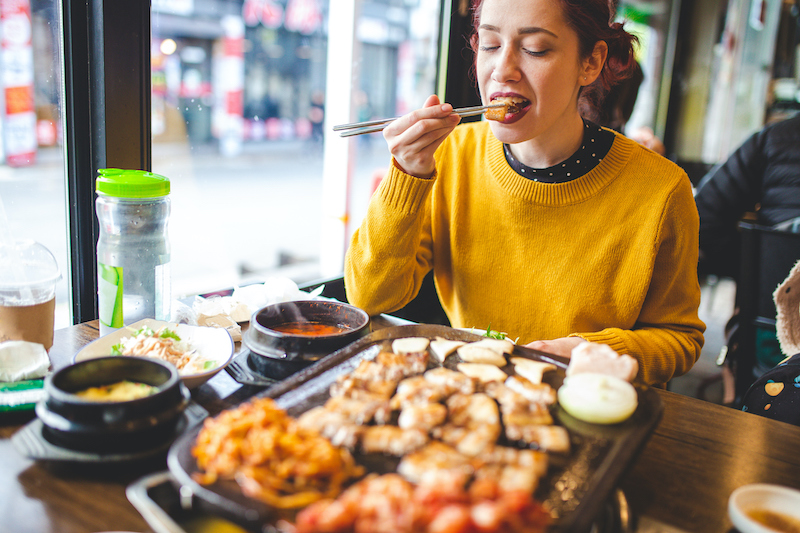 Eating Korean barbecue (Photo: Getty Images)
Korean restaurants in New Zealand
One of Auckland's best Korean eateries also happens to be one of the city's best restaurants. Chef Min Baek used to run a fusion Korean food truck, and his innovative style continues at Han in Parnell – try the tofu tacos or calamari pancakes. There's more Korean street food style at No 1 Pancake in Auckland's CBD, Tiger Burger in Grey Lynn and Temaki at Eastridge – Temaki's Korean-Brazilian owners also operate a food truck – while Faro's two locations are popular for traditional Korean barbecue.
In Hamilton, make the journey north of the city to Arang Korean in the suburb of Rototuna, while Mrs Kim's Korean Kitchen in central Wellington does good-value lunch sets. Further south, combine kimchi and karaoke at Eden Valley in the Christchurch suburb of Riccarton, while Harry's Kitchen is a perennial favourite of hungry Dunedin students.
Other Travel Articles You Might Like...