Thu, 13/02/2020 - 9:12am
Some big cities are elegant and steeped in history, some modern and sleek, some fun and vibrant, some just wild mad chaos, but it's hard to assign specific adjectives to Tokyo as it's essentially everything, all at once, all the time – and at a million miles a minute. If you have the opportunity to spend time in this bustling Asian metropolis – whether it's a standalone trip or a stopover – grab it with both hands. Even as little as 48 hours will give a good taster of Tokyo life. This city of 9 million can be overwhelming, but it's incredibly safe and there are plenty of pockets of serenity to offset the frenetic pace.
What to see in Tokyo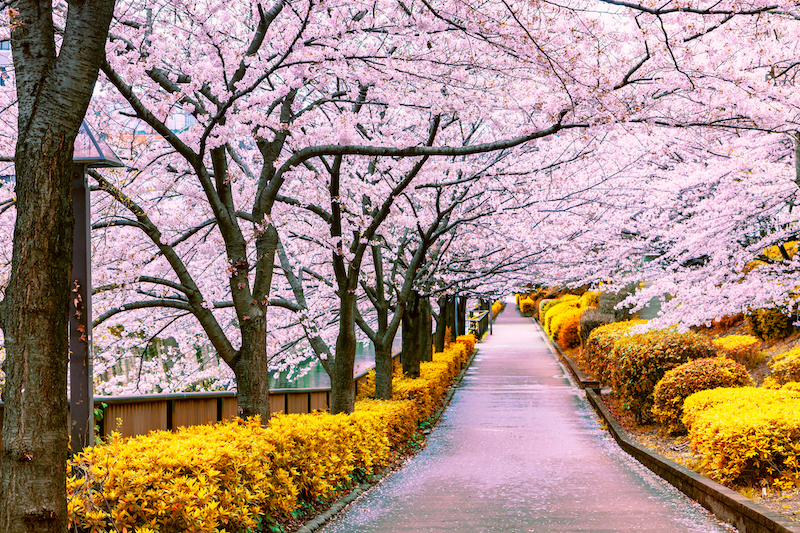 Cherry blossom trees in the springtime, Tokyo. Photo: Getty Images
You certainly won't run out of things to see in Tokyo, no matter what your interests. Looking for tradition? Check out beautiful Meiji Shrine in Shibuya or Sensoji Temple in Asakusa with its ancient buildings and stalls selling snacks and knick-knacks; or venture to Ryogōku Kokugikan to see sumo wrestlers battle it out.
Wanting some peace and quiet from the crowds? Head to the green calm of the Imperial Palace Gardens to restore your zen levels. A trip to Ginza at night will make all your neon Tokyo dreams come true (not to mention the delicious food to be had all along the Sukiya-dori corridor). Don't miss a visit to the top of the Tokyo Government Metropolitan building for sprawling views of this seemingly endless city.
What to eat in Tokyo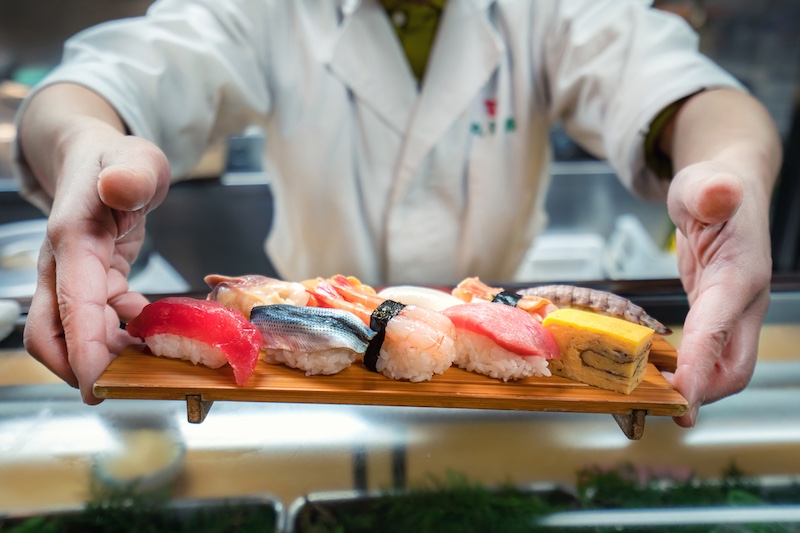 Sushi in Tokyo. Photo: Getty Images
Eat everything and anything. You will struggle to find bad food in this city – even the convenience store fare is good! For the cautious there's plenty that's familiar like ramen, sushi, teriyaki and tempura, as well as western outlets. For the more adventurous there's a never ending supply of fascinating food absolutely everywhere. There's a myriad of ways to eat too, from standing up in a yakitori bar devouring juicy chicken skewers with the local 'salarymen' to communal self-cooking at the table for dishes like monjayaki or okonomiyaki (both kinds of delicious savoury pancakes) or shabu shabu (a kind of hot pot).
The casual bar/diners known as izakayas are a great experience. Everyone orders a few things and shares them over beers the size of your head – the Japanese have been doing 'shared-plates' for years, well before they were in every restaurant in New Zealand. If you're a real foodie don't miss a trip to Tsukiji, the famous fish market, or to a depachika, or basement food hall. I particularly love the depachika at the bottom of Daimaru in Tokyo station where you can buy anything from yakitori to caviar to candied green soybeans to soft shell crab to fine French cheese, and absolutely everything – and I mean everything – in between. Tokyo is also a big hitter in the Michelin stakes – in fact it's the city with the highest number (currently 230) of starred restaurants in the world.
What to do in Tokyo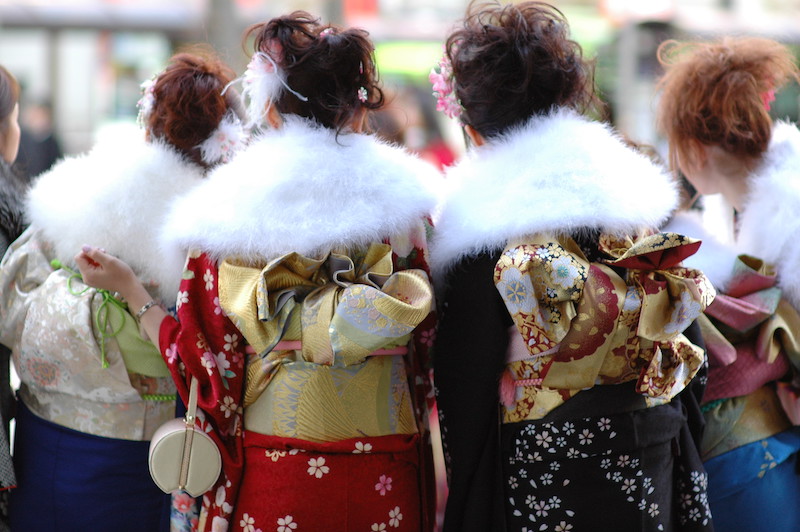 'Harajuku girls' in Tokyo's quirkiest district. Photo: Getty Images
Tokyo has to be one of the most diverse and quirky cities in the world when it comes to things to do. Shoppers are very well catered for almost everywhere (Shinjuku is a particularly popular retail destination); night owls looking for a place to part can't get enough of Shibuya; and kids love Tokyo Disneyland, Sanrio Puroland (Hello Kitty Land), the Ghibli Museum (for Anime fans), Universal Studios (including The Wizarding World of Harry Potter) and the Pot Noodle Museum.
And anyone looking for a peek into Tokyo's quirky side has to visit Harajuku – preferably on a Sunday – with its otter cafes, crazy food (think popcorn bubble tea lattes) dancing Elvises and wild fashion. TeamLab's first permanent space in Odaiba has been a huge hit too – it's a network of digital exhibits and projections which roll seamlessly from one to another, making you feel like you're truly in another world, if not dimension.
It's almost impossible to put together a list of must-sees for a place as diverse and fascinating as Tokyo. There is so much to experience, but no matter what you're into, you'll find your own personal happy place, guaranteed. It might be shopping for electronics in Akihabara, meditating in one of the city's pretty green spaces, delving into a culture and history that spans thousands of years, poking round tiny pottery shops, relaxing in a Sento, driving a real life Mario Kart through the city or watching a sashimi chef expertly carve off the most beautiful piece of salmon you've seen. Tokyo is full of big, fun unique experiences as well as thousands of tiny everyday moments that will seduce you just as much. Visit and you'll be booking your next trip before you've even flown out of Narita Airport.
Other Travel Articles You Might Like...