Mon, 12/10/2015 - 8:31pm
From koalas to culture to the enviable climate, Brisbane has a lot to recommend it. But its hard to dispute that the waterfront precinct known as South Bank Parklands is the city's crown jewel. The area is less of a park, more an all-encompassing recreation destination: over 17.5 hectares of gardens and beaches, performance spaces and public art, and some of the city's best places to eat and drink outdoors. And with longer days ahead, now's the ideal time to spend a few days by the riverside.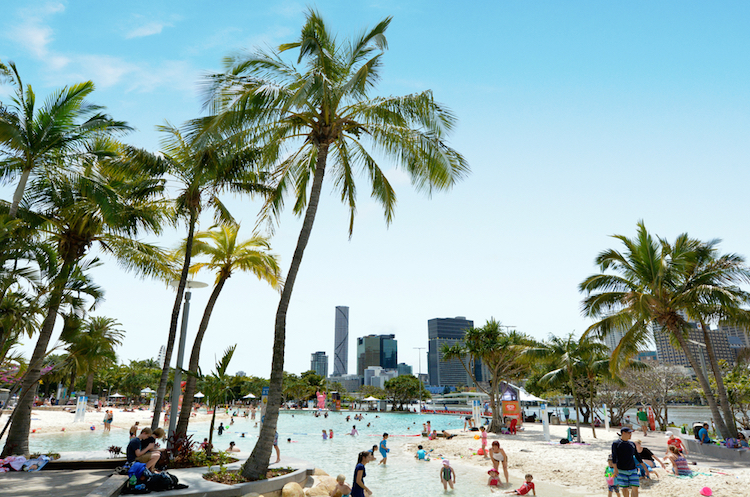 Streets Beach, South Bank Parklands. Credit: ChameleonsEye/Shutterstock
1. Catch an outdoor movie
You know you're in a tropical zone when outdoor movie season starts in early October. This year's Ben & Jerry's Openair Cinema series runs until mid-November and features a mix of old favourites and recent blockbusters, including Trainwreck, Back to the Future and The Martian.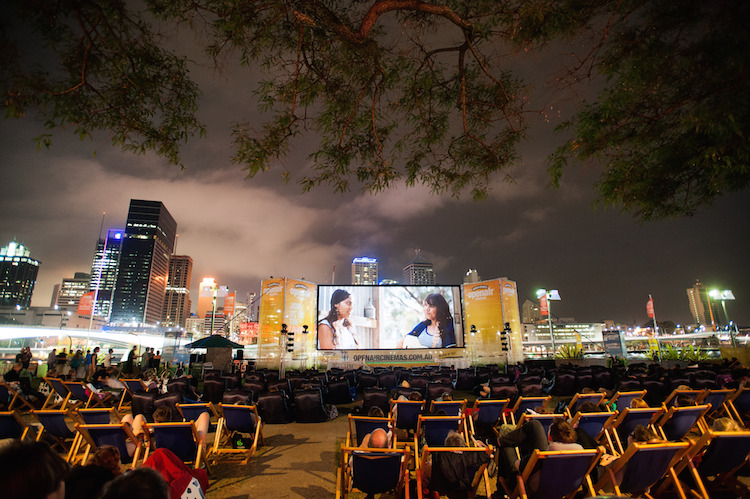 Openair Cinema. Credit: openaircinema.com.au
2. Cry your heart out
Legendary musical weepy Les Misérables winds up its limited Australian run in November at the South Bank 's Queensland Performing Arts Centre. The show stars Kiwi Hayden Tee as Javert and features an all-new staging first seen on Broadway in 2014. lesmis.com.au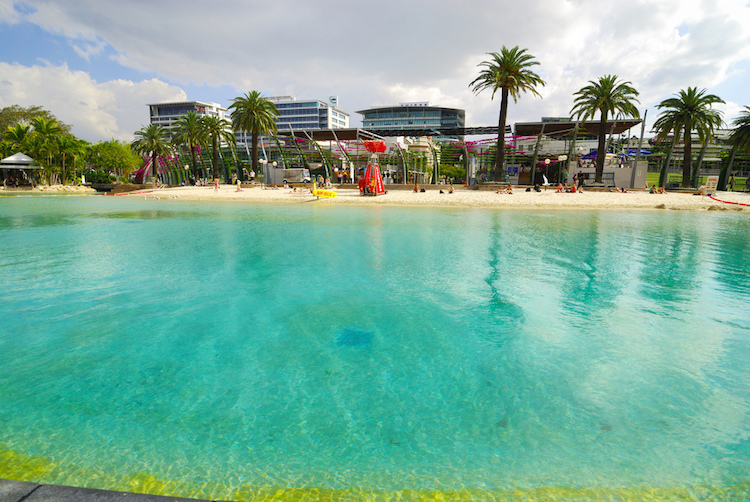 Streets Beach. Credit: Richard Fisher/Flickr.com
3. Go for a dip
Brisbane is hardly short on opportunities to swim outdoors, but there's nothing else like Streets Beach. It's Australia's only inner-city, man-made beach, with powdery white sand, shady sub-tropical trees and enough chlorinated water to fill five Olympic swimming pools. Kids will also love Aquativity, the interactive water-park on the southern side of the beach.
4. Enter the market
Forget the identikit shopping malls and chain stores – for a unique Brisbane retail experience, check out the Collective Markets. Every Friday night, and all day on weekends, around 100 stalls pop up on Stanley Street plaza, selling artisan crafts, fashion, homewares and more. One Sunday a month they're joined by the Young Designers Market, showcasing work from new and upcoming local designers.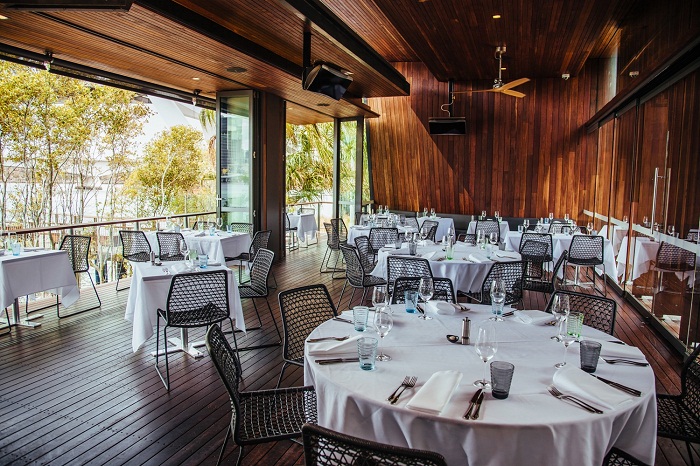 Stokehouse. Credit: stokehousebrisbane.com.au
5. Eat, eat, eat
With the Brisbane River snaking past you and the glittering towers of downtown beyond, there are few better places in Brisbane to drink and dine al fresco. Stokehouse offers modern Australian cooking in a relaxed fine-dining setting, while The Jetty's panoramic views make it a perennially popular destination. For a casual meal, try local burger chain Burger Urge or grab a hot dog and sides from US-style street food joint The Manhattan Line. For more South Bank dining ideas, see eatsouthbank.com.au.
Other Travel Articles You Might Like...