Mon, 07/04/2014 - 7:11pm
The Gold Coast is perfect for a family holiday, so Melissa Gough from Flight Centre Auckland shares her recommendations for your Gold Coast holidays.
Attractions:
Outback Spectacular  - Spirit of the Horse
This was a fantastic evening's worth of entertainment. Definitely a show for families and people with a love for animals, especially horses. The staff really get the audience involved.
The food is a 3 course meal, plus they are very generous with the amount of alcohol they serve, so maybe consider getting a transfer from your hotel rather than drive!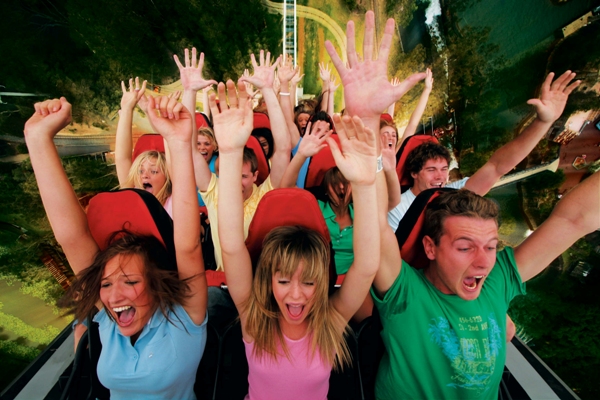 Dreamworld
This is a fantastic park with something for everyone on the Gold Coast. This park has rides for very young children as well as the biggest and scariest rides for the adults. There are also animals and amazing gift shops. Great location as it is right next to Whitewater World, which makes a great day for the whole family.
Properties:
Mantra Crown Towers
This had to be my favourite hotel in Surfers Paradise. It looks just like the pictures and is just an amazing property from entrance to rooms and facilities - perfect for families travelling on a budget.
The atrium is a huge space decorated as an underwater world. The pools are just amazing, with proper sand (feels like you're on the beach) and there is a pirate ship in the kids pool, which makes a great playground too. There's also a great indoor pool and fantastic outdoor BBQ area, plus the best Thai restaurant in Surfers. There is a gate which gives guests access to the beach and supermarket just 5 minutes away.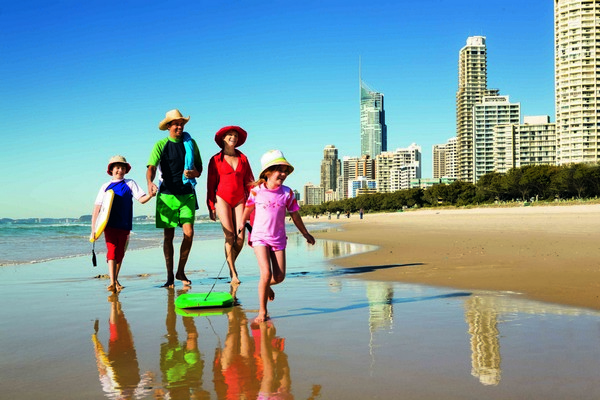 BreakFree Diamond Beach
When walking through this resort the pathways have tropical plants and you feel like you're on holiday straight away. Great location, being a stone throw away from casino and beach.
The resort is very large and modern with an awesome BBQ area with tables and chairs located in the centre of the pool area, which makes for great socialization for families. The pools had something for everyone, child friendly as well as a few spas surrounded by rocks for the adults.
Turtle Beach Resort
An amazing resort for families due to the wide range of facilities for kids. The exterior is beautiful with lush bush on all the pathways.
They have 4 pools, one of which was for adults only, as well as a 15 hole mini golf course and o-site cinema, great for keeping the kids entertained. They are currently constructing a water park next to the Pizzeria which will look amazing once complete.
Looking for more information on Gold Coast holidays?  Contact a Flight Centre travel expert – 130 stores nationwide. Phone 0800 24 35 44.
Other Travel Articles You Might Like...