Mon, 19/09/2016 - 1:46pm
Sydney is a wonderful place to visit any time of year, but in summer it's truly at its resplendent best – gorgeous white sand beaches, beautiful gardens, great places to grab a bite and lots of stylish bars to enjoy something long and cool while drinking in those gorgeous rays of Sydney sun. Whether you're on your own, on a romantic break or there with the family, you will definitely find something fun and fabulous to do. Here are some of our summertime picks, only a small selection of what stunning Sydney has to offer.
Tamarama Beach on the Bondi to Coogee walk. Photo: iStock
Move those legs
There are so many pretty places to stroll around Sydney in the summer months. The Glebe Foreshore Walk takes a leisurely path from Bicentennial and Jubilee Parks in the west to the Sydney Fish Market in Pyrmont. Along the way you'll pass Rozelle Bay and Blackwattle Bay and take in great views of the Sydney CBD skyline, Sydney Harbour and Anzac Bridge. Or walk from Bondi to Coogee Beach along the gorgeous coastal cliff walk. Bronte and Coogee beaches are a bit less crowded than better-known Bondi, so bring your togs and towel for a dip to cool you down.
Eat your way around the world
Sydney's ethnic diversity results in some fantastic and fascinating cuisine and summer is a great time to jump on a train and spend a balmy night over some seriously good food. Decide on the country, then find the suburb to match: Cabramatta is where you go for excellent Vietnamese, Lakemba for Lebanese; Petersham for Portuguese. Head to Auburn in the Western Suburbs for Turkish and Persian; Chatswood on the North Shore for Malay, Chinese and Taiwanese; and Fairfield for your choice of Lao, Iraqi, Afghan and Peruvian.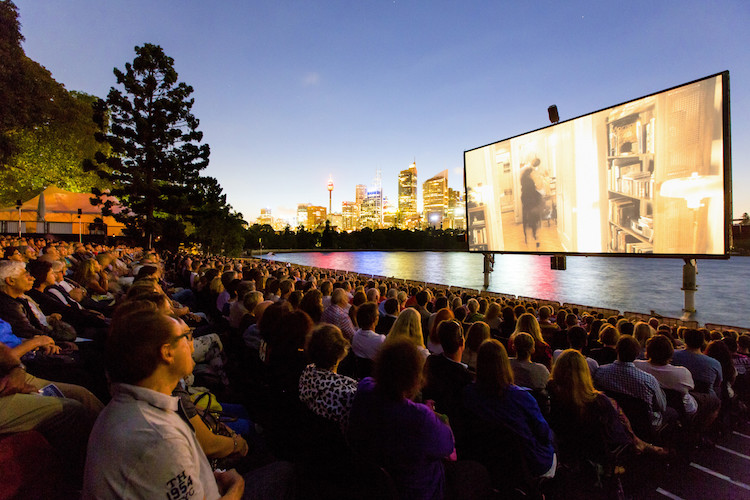 The St George OpenAir Cinema. Photo: Destination NSW
Catch an outdoor flick
The St George OpenAir Cinema is a truly unique experience – the screen literally pops out of Sydney Harbour. You'd be hard pressed to find a prettier backdrop for a movie. There are also open air cinemas over summer in Olympic Park, Sydney Uni, Bondi Pavillion, Centennial Park and Bondi Beach.
Grab an ice cream
In the hot Sydney sun there's no better way to cool down than over an ice cream. Gelato Messina is everywhere and the queues are clear proof of its popularity. If you are willing to travel, Cow and the Moon in Enmore has won awards both locally and internationally (including, a couple of years ago, "World's Best Gelato") and has a huge following throughout Sydney.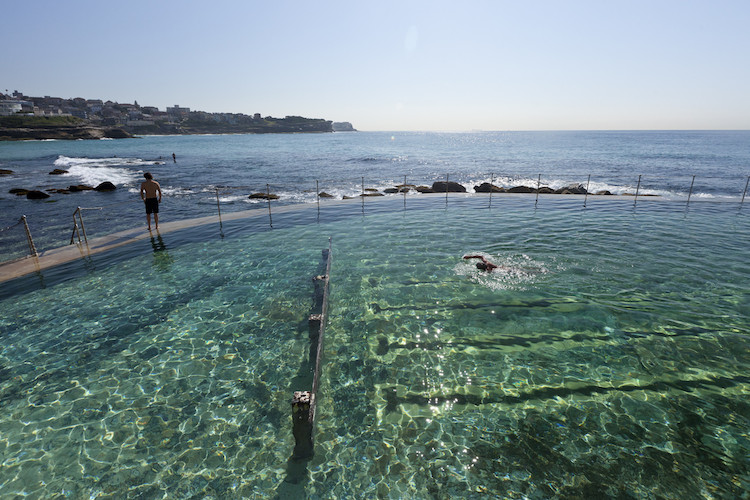 Bronte Beach and Baths, Eastern suburbs Sydney. Photo: Andrew Gregory/ Destination NSW
Take a dip
Sydney in the summer is all about swimming and there is no shortage of beaches to cool down at. Check out Bondi, Tamarama, Bronte and Clovelly in the harbour, Maroubra and Cronulla to the south, and Manly and Freshwater to the north, to name just a few. Sydney is home to plenty of saltwater pools too: drop by Bondi Icebergs and the Domain-adjacent Andrew (Boy) Charlton for pools with a view, or Double Bay's Murray Rose Pool for a fun and family-friendly tidal enclosure. For the ladies – and kiddies – there's the gorgeous McIvers Baths in Coogee.
Sink a cold one
Aussies are well-known for their love of beer and there's no shortage of places in Sydney for a thirst-quenching schooner. If your beer tastes are of the craft variety, Marrickville has plenty of breweries, many of which are very family friendly – The Henson even has its own kids' room. A cold, tasty beer while the kids have fun? Almost too good to be true!!
A giraffe at Taronga Zoo, Sydney. Photo: iStock
Get wild with the kids
Taronga Zoo is just 12 minutes from the city by ferry, with breathtaking views of Sydney Harbour, and big kids love it as much as the little ones. Those who are mad about animals will love Roar and Snore where you can stay the night at the zoo in a purpose-built tent and go on a 1.5 hour night safari before bedtime. It also includes two behind-the-scenes experiences the next day – a pretty special experience for the littlies.
Other Travel Articles You Might Like...