Fri, 01/11/2019 - 2:27pm

When you think of cruising, is it thinking of open ocean, cramped cabins and days spent cooking in the basking sun? Well we're here to debunk that! Cruising is adventures; it's swimming in pools, dancing under the stars as the twilight hours fade into the rising sun, and experiencing local sights and cultures in ways unimaginable. Debunking the common myths around cruising is what our Travel Mates here at Flight Centre do best and we recently followed our Cruise Specialist Rebekah as she travelled from Los Angeles to Cabo San Lucas in Mexico with Princess Cruises. We took our favourite questions on what cruising is really like and debunked them to show you how amazing a cruise journey can be, along with some tips from Rebekah, and why it should be your next holiday!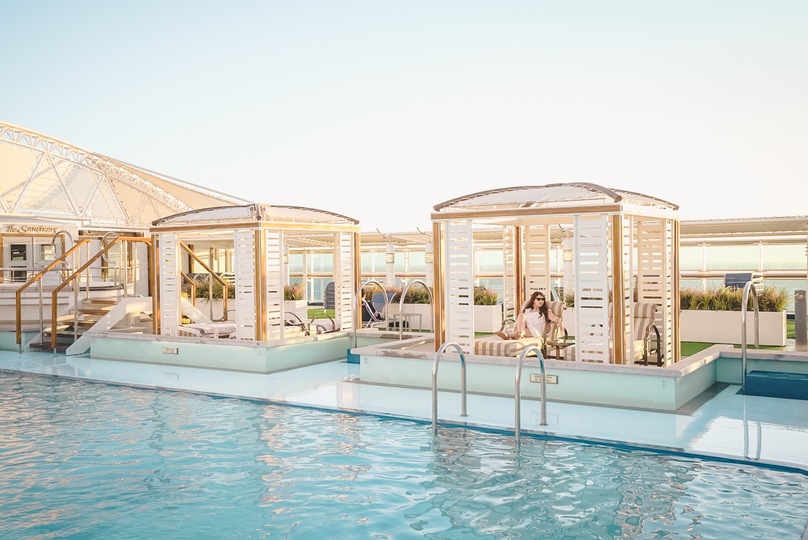 Where are the best staterooms to stay on board?
If you're after luxury then a suite is definitely the way to go, which usually would include a balcony and larger room space. Each cruise line offers different types of rooms so it always pays to ask your Flight Centre Cruise Specialist for all the options. We had a chat with Rebekah and her recommendation was that for families (over 4 people) she would recommend interconnecting rooms – this way the kids can have their own space and feel that exciting element of independence, but you can still keep an eye on them! For seasickness she recommends staying mid-ship so you don't feel the movement as much. Fun fact, most (if not all) cruise ships have counter-weight stabilisers that reduce the rock'n'roll effect that the open ocean can bring, meaning that even in rocky weather, the ship remains stable.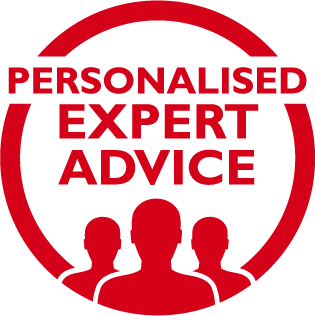 Travel Mate Pro tip: Try to pick a deck level that has cabins above and below your own room as it will be quieter (i.e. you won't have the dining room or pool nearby).
When is the best time to cruise?
The Auckland-based cruising season is from April to August each year, so if you're looking for something close to home, this is the best time to escape the New Zealand winter and go to the Islands or Australia for some much needed warmth and a chance to thaw out of that winter coat! It's also a great incentive to keep healthy and active year round, as you'll be able to spend those colder months relaxing in the ocean and lying on the sand.
For the lover of history, traditional sightseeing and river cruising, then Europe is best between May to September, so you make the most of the European summer.
Alternatively, if you seek the luxury and amenities of the big international ships but aren't too keen on travelling far and wide, then Australia is the best choice for you! Perfect year-round for cruising and a quick 3-hour flight to Sydney and then you're on your way to exploring one of the world's continents or nearby Asian and pacific nations. Our Travel Mates are specialists when it comes to packaging all of this together also; meaning your flights, accommodation and cruise can all be bundled into one!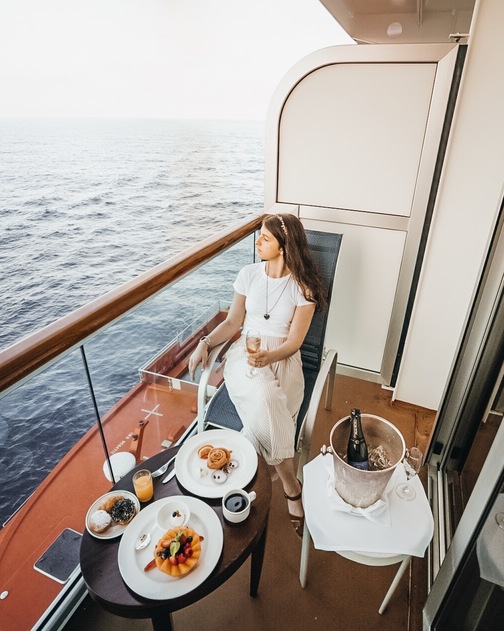 What is included in the price of a cruise?
This is where the real ease of cruise comes into play. Essentially your accommodation, transport, entertainment, food and more all bundled into one price! Most cruise lines have all food and on-board activities included, meaning that apart from your favourite pool-side book, you don't need to worry about packing toys or gadgets to entertain – especially for the young ones in your party. There are typically a few specialty restaurants on each ship that you can enjoy for an extra surcharge, but these are well worth the added price – even just for one meal. Specialty restaurants can be things like a steak house or even restaurants that are home to celebrity chefs! Some non-alcoholic drinks are included with meals or if you go to the buffet throughout the day. Usually alcoholic beverages are not included in the price of the cruise but you can purchase drinks packages to cover the entire cruise which is the most cost effective way of doing it (and usually the limit per day is a lot bigger than you'd need!). It's worth noting however that there are a few luxury cruise lines that offer all-inclusive cruise fares which include all meals (occasionally specialty restaurants too), beverages (including premium spirits) and shore excursions (for example APT Luxury River Cruises, Regent Seven Seas and Silversea Cruises).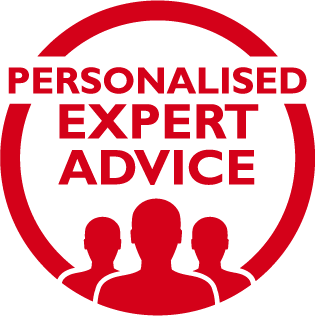 Travel Mate Pro tip: Some Cruise Lines may require gratuities to be paid on board your cruise at a daily rate, so it pays to double check this with your Cruise Specialist!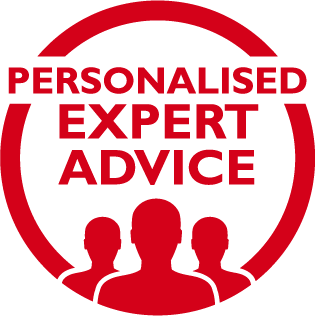 Travel Mate Pro tip: Some cruise lines also cater to past-passenger discounts, so it pays to check this with your Cruise Specialist also!
What are the daily excursions like and what is available?
Each port will offer a myriad of incredible excursions that are unique to the destination. These can be things like shopping trips, cooking classes, cultural experiences and sightseeing. If this type of holidaying is right up your alley, then consider cruising with someone such as Azamara, as they focus on spending more time in ports, and allowing you to get closely engaged with different cultures. They also host a series of events they call "Azamazing Evenings" which are once-in-a-lifetime events in private destinations, in beautiful international cities, that are free to attend and well worth it. However, if you want something more active, where you can do things such as zip lining, 4-wheel drive adventures, hiking, kayaking, snorkelling, scuba diving…almost anything you can think of, then Princess Cruises, Royal Caribbean or P&O Cruises are excellent options for this!
On-shore excursions are typically at an additional cost and can be pre-booked on your cruise personaliser before your travel or if you're unsure what to do, you can always book it once on board.
What are the best cruises for families, things available on board for kids, and are cruises child-friendly?
Unsurprisingly, this question is asked so frequently, and yet is so simple to answer! Cruising is amazing for families, especially when you choose a cruise line that is catered to groups such as P&O Cruises, Carnival Cruise Line and Royal Caribbean International. Think water parks, water slides, mini golf, zip lining, rock climbing walls, ice skating rinks, at-sea skydiving, go-carts and laser tag, arcades, movie theatres, aqua theatres, simulated surfing and so much more! In terms of food there's always a kids menu at the restaurants, and plenty of kid-friendly choices at the buffet. Some ships even have an ice cream parlour on board as well as burger or pizza parlours (and some of these even operate 24/7)!
Most cruise lines will offer Kids Clubs, which usually take kids from about 2 years old right through to teenagers. They have tailored activities for different age groups throughout the day to keep them entertained meaning that you can go off and enjoy the spa or soak in the pool. Plus, in the evening, while you go off to a show or performance, the kids can be entertained with their own activities like scavenger hunts, board games, trivia, movie nights (with popcorn and treats) and more. Most cruises will also offer in cabin babysitting services for an additional fee too which can be great if you want to have dinner or go to a show while the little ones are sleeping.
So yes, cruises are definitely a great option for families, especially the ones departing from Auckland as you get to enjoy your holiday quicker and transitioning either side of the voyage is easy and familiar! Keep an eye out as there are cruises that depart from New Zealand during the April and July school holidays, but make sure you book far in advance as they are very popular.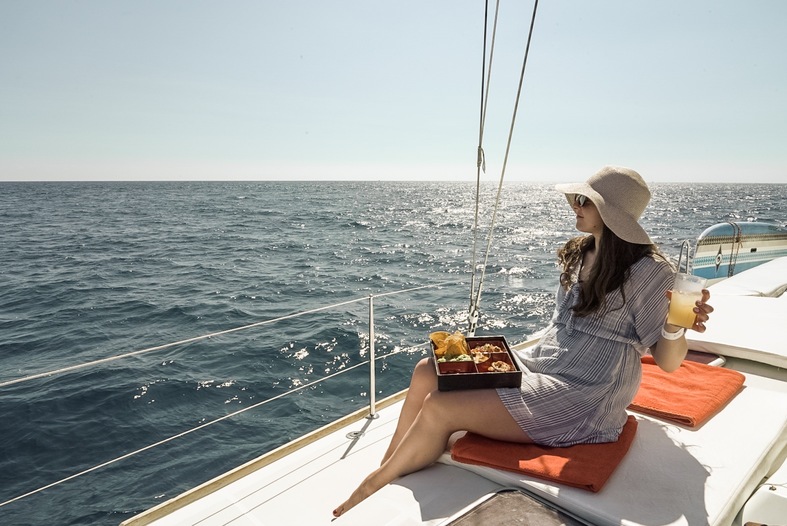 Do cruises cater for food allergies?
Yes definitely, cruises do cater for food allergies, but it is important to let your Flight Centre Cruise Specialist know in advance so they can let the cruise line know. Most cruise lines are very good at catering to your individual needs, and can often create special dishes if advised early. Also make sure you speak with the restaurant staff on board when you arrive as they'll want to know your allergies so they can best help you. We've tasted our fair-share of cruise meals, and can guarantee they're both delicious and non-repetitive, so it's worth chatting to the restaurant to keep them informed of your allergies!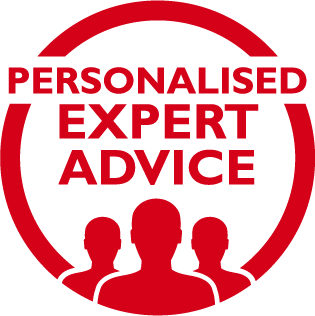 Travel Mate Pro tip: Where you can, opt to book your dinners or specialty restaurants as soon as you're on board to avoid any disappointment as spots fill up quickly – especially on shorter duration voyages!
What currency is used on the ship?
This varies depending on your itinerary, the cruise line you're travelling with and where you depart from so make sure you ask your Flight Centre Cruise Specialist. You can find this out in advance however and most cruise lines also offer on-board credit, which is a specialised type of on-ship currency that can be used at stores, restaurants and more through the ship but can't be used at the medical centres, casinos or spas. On-board credit is an excellent way to ensure you can save your money for shore excursions and to buy treats in different countries. This is usually thrown in as a bonus when you buy your cruise journey, so keep your eyes peeled for the deals as they come out, and grab yourself a cruise that has this free credit for you to use!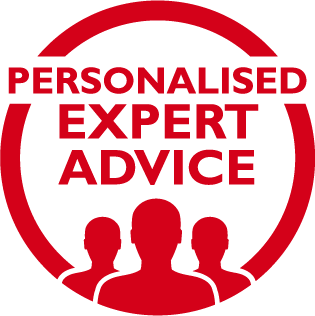 Travel Mate Pro tip: A great option here is to grab a Flight Centre Mastercard. Beyond the rewards that you can get with this card, it's amazing to have for on-shore excursions, as you don't have to worry about international transaction fees, or about all the different currencies you may encounter. One card to help you access experiences across the globe!
What entertainment/activities are available on board?
There are plenty of on-board entertainment and activities included in your cruise fare to make the most of. For example you could go to fitness and dance classes in the morning, have a go at trivia or bingo in the afternoon (it's more fun than you think!), take part in wine or whiskey tastings before dinner and finish by watching a different show every night. The nightly entertainment can range from a magician show, a comedian, singer, circus performers, or even Broadway-style shows with full on productions! Alternatively, if you're feeling the draw of the spotlight and want to be the star of the show, there's even karaoke!
With cruising, there's always something to do, always something to see and always a whole range of different experiences available with each and every journey you take. Your next holiday can be your greatest yet with a cruise journey, simply by speaking to your local Flight Centre Cruise Specialist.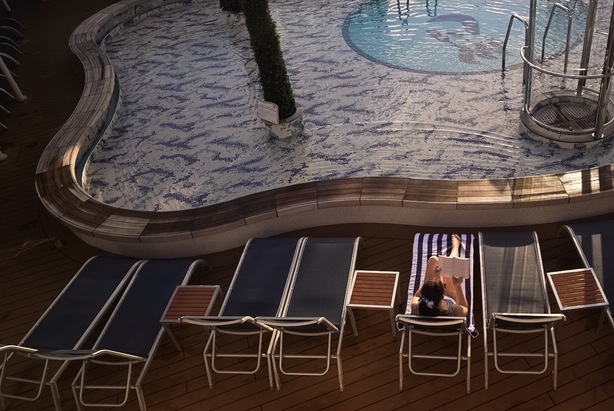 Other Travel Articles You Might Like...